Global Fund for Children announces new Board Co-Chairs
Global Fund for Children is pleased to announce the election of Swatee Deepak and Greg Wallig as Co-Chairs of the Global Board of Directors.
GFC's directors and trustees provide guidance and leadership drawn from a deep body of expertise and knowledge. Their contributions are an integral part of our work supporting community-based organizations advancing the rights and opportunities of children and youth around the world.
"I'm very much looking forward to working with Swatee and Greg as GFC's first Co-Chairs," said John Hecklinger, President and CEO of Global Fund for Children. "Swatee's deep experience in the philanthropy space and strong networks will help GFC remain at the forefront of challenging the philanthropy sector to be more respectful of and responsive to communities, while Greg's financial and operational acumen will be a tremendous asset for GFC during a time of intense change and growth."
"I am thrilled to welcome Greg and Swatee as Co-Chairs," said Hayley Roffey, Global Managing Director at Global Fund for Children. "Sharing leadership brings so much strength, wisdom, courage, and energy. It's a critical step for GFC as we navigate sustained growth and change whilst ensuring we continue to meet the needs of our partners and global team."
As we welcome Greg and Swatee, we also want to acknowledge the dedicated leadership of departing Chair Shweta Siraj Mehta. Shweta, who joined the Board in 2014 and became Chair in 2020, was instrumental in GFC's growth into a stronger and larger organization ready to take on new challenges.
"Shweta has led Global Fund for Children with a deft and thoughtful approach, opening up her home, networks, and connections," said Swatee. "I'm so thankful to have learnt from her and grateful that she will remain a champion of our work moving forward."
"When I think of Shweta, the following words from Rumi spring to mind: 'Raise your words, not voice. It is rain that grows flowers, not thunder,'" said Greg. "In my interactions with Shweta, I have found myself continually impressed by her quiet wisdom and her caring and compassion for the work of GFC and its staff."
Swatee Deepak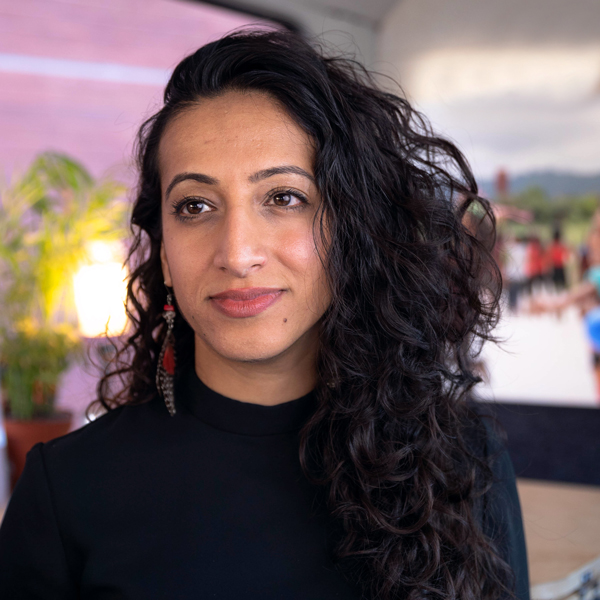 Swatee Deepak works with private and public foundations on strategy development and design and with individuals and families of wealth on redistribution strategies. She oversees a portfolio of businesses and start-ups across philanthropy, socially minded businesses, and the arts. She was previously the Director of the With and For Girls Fund and Collective and the Director of Stars Foundation.
Swatee is a founding member of several collectives working across philanthropy and social justice movements, including Closer Than You Think, Shake the Table, and Healing Solidarity. She is a Practitioner in Residence at LSE's Marshall Institute and a guest lecturer for London College of Fashion and Columbia University. Alongside her role at GFC, Swatee is Co-Chair of EMpower – The Emerging Markets Foundation UK and an Advisory Committee member of the L'Oréal Fund for Women.
"I'm so excited to work with Greg, our fellow Board members, our incredible team, and our partners for a world that children and young people everywhere truly deserve," said Swatee. "GFC is in such a pivotal moment, and I'm proud we continue to build on that legacy by centering and investing in children and young people's leadership and amplifying their voices, from our Youth Leadership Council to the youth-led and youth-designed Spark Fund to our new Young Gamechangers Fund, which will bring money to individual young changemakers."
"I am constantly inspired and impressed by Swatee," said Hayley. "By simply being herself, she invites those around her to be the very best they can be. I know she will hold us accountable, challenge us to take risks, ensure the team is cared for, and bring much-needed laughter over the next three years."
Greg Wallig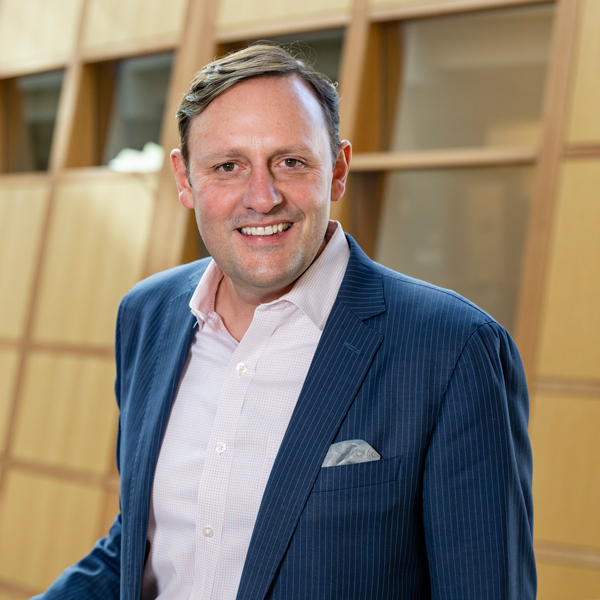 Greg Wallig is the Managing Principal of Grant Thornton's MetroDC-Arlington office. He has worked across multiple industry segments, including technology, the public sector, financial services, and healthcare. His professional expertise spans audit, investigations, analytics, business process improvement, and technology innovation.
In addition to his role at GFC, Greg serves on the boards of the Greater Washington Board of Trade, Virginia Society of CPAs, the Rosslyn Business Improvement District, and the Master of Science in Business Analytics at William & Mary. He holds a bachelor's degree in international relations from the College of William and Mary.
"The power of Global Fund for Children is to produce extraordinary impact from small investments. Like no other organization I know, GFC is able to find small sparks and fan them into flames that can produce enduring warmth in the lives of children and youth," said Greg. "GFC's entrepreneurial, grassroots ethos surrounds everything it does. I believe this affords the organization a unique ability to find remarkable partner organizations, to work with them credibly and with sincerity, and to produce extraordinary outcomes for children and youth around the world."
"Greg continues the long tradition of Grant Thornton executives being deeply involved in the governance of GFC," said John. "Greg has a unique ability to frame complex financial considerations in ways that encourage GFC to learn and to take smart risks, and I'm looking forward to his partnership in the next phase of GFC's growth."