Global Fund for Children (GFC) is the only global nonprofit dedicated to finding, funding, and coaching truly community-based organizations that empower children and youth.
We are a trusted resource for journalists on topics related to international development, child and youth empowerment, grassroots investment and innovation, child rights and safeguarding, gender equity, and community and youth action for social change.
If you're a journalist interested in speaking with an expert at GFC or would like to be added to our media list to keep up-to-date on the latest news, please contact us. Depending on the topic, we may also be able to connect you with one of our 100+ community-based partner organizations working in the areas of education, gender equity, youth empowerment, and freedom from violence and exploitation in more than 20 countries around the world.
Press Contact
Kyra Gurney
Communications Officer
[email protected]
+1 (202) 222-0821
Our Impact
GFC has invested $46 million in more than 725 organizations, reaching over 11 million children and youth worldwide.
On average, organizations' budgets triple during their GFC partnership, enabling them to expand and improve their programs for greater impact on children's lives.
Our partners have received international recognition for their work defending and empowering young people, including 8 CNN Heroes Awards, 11 World's Children's Prizes, and 37 Ashoka Fellowships, among others.
Our work has been featured in numerous media outlets, including Forbes, Business Insider, Gulf News, Newsday, BuzzFeed, Yahoo! Finance, The Telegraph India, Devex, The Voice, Diario Libre, and AllAfrica, as well as the Financial Times' Seasonal Appeal.
About Us
Global Fund for Children (GFC) partners to build a world where all children and youth enjoy equal resources and opportunities in society and live free from violence, discrimination, and exploitation. To that end, GFC invests in innovative local organizations, helping them deepen their impact and build their capacity for social change. Together, GFC and its partners advance the rights of children and youth facing poverty and injustice and equip them with the tools and skills to reach their full potential. Since 1997, Global Fund for Children has invested $46 million in more than 725 organizations, reaching 11 million children and youth worldwide. For more information, visit www.globalfundforchildren.org.
Experts
John Hecklinger
President and CEO, Global Fund for Children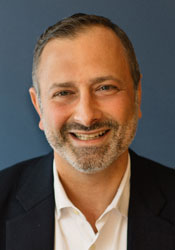 Areas of expertise: Philanthropy (including Trust-Based and Venture Philanthropy), International Development, Grassroots Investment and Innovation, Impacts of the COVID-19 Pandemic on Children and Youth, Crowdfunding, Youth Activism, Strategic Planning, and Social Entrepreneurship
John Hecklinger drives social change by helping effective community-led organizations around the world connect with the resources they need to empower children and youth to reach their full potential. He is an expert in fixing broken systems and in adaptive leadership through complexity, conflict, and change. John also has extensive knowledge about how the nonprofit sector operates, including who's who, trends, and hot topics. He has been interviewed, spoken at conferences, and written articles on shifting power to local communities, sparking social change in complex systems, and disrupting the way philanthropy gets done, among other topics. Most recently, John has led GFC's efforts to help grassroots organizations support children and youth during the coronavirus pandemic.
John joined GFC in 2017 after more than two decades in global philanthropy and the private sector. Prior to joining GFC, he served in a series of roles at GlobalGiving, driving the growth of the world's first crowdfunding marketplace for global causes. John previously led partnership efforts at CARFAX Vehicle History Reports and served as a Peace Corps volunteer in Bangui, Central African Republic. He holds a master's degree in English from the University of Florida and a bachelor's degree in English from the University of Virginia. Read John's full bio here.
Corey Oser
Vice President of Programs, Global Fund for Children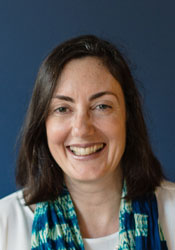 Areas of expertise: International Development, Youth Empowerment, Gender Equality, Human Trafficking, LGBTQI rights, Girls' and Women's Empowerment, Wellbeing in the Social Sector, and Shifting Power in Philanthropy
Corey Oser advances rights and opportunities for young people by helping youth-centered and youth-led organizations become more effective and connected. With more than 20 years of experience with local and international NGOs, Corey is an expert in girls' and women's empowerment; LGBTQI rights; youth engagement and youth development; organizational capacity development; and human trafficking. Her regional expertise includes East Asia, East and West Africa, and the Balkans.
Corey joined GFC in 2017 after establishing and leading a global capacity-strengthening effort at Polaris that equipped organizations to identify victims of trafficking, respond effectively, and create data-informed solutions. Corey previously spent a decade improving economic and social outcomes for women and girls in conflict-affected countries through leadership roles with Women for Women International. She holds a master's degree in international affairs and development from the George Washington University and a bachelor's degree from Bates College. Read Corey's full bio here.
Hayley Roffey
Managing Director and Designated Safeguard Lead, Global Fund for Children
Areas of expertise: Youth Empowerment, Fundraising, Safeguarding, UK Philanthropy Sector, Impacts of the COVID-19 Pandemic on Children and Youth, Supporting Unaccompanied Migrant Children, Shifting Power in Philanthropy, Nonprofit Communications, and Coaching Senior Leaders
Hayley Roffey advances the rights of children and young people around the world by fundraising to support community-based organizations and by championing youth participation in philanthropy. She is an accomplished senior leader in the nonprofit and private sectors, with expertise and more than a decade of experience in development, fundraising, safeguarding, and youth empowerment.
Prior to joining GFC in 2017, Hayley led asphaleia action, a UK charity that delivers specific interventions to vulnerable children and young people, including unaccompanied migrants, across the south of England. In addition to extensive fundraising experience, Hayley has also started new organizations as an external consultant and led business development projects with UK-based charities. Hayley holds a postgraduate diploma in marketing and marketing management from the Chartered Institute of Marketing, a postgraduate degree in magazine journalism from Cardiff University, and a bachelor's degree in drama and dramatics/theater arts from the University of Winchester. She is also trained as a designated safeguard lead. Read Hayley's full bio here.