The Spark Fund is a youth-led fund that invests in youth-led and youth-focused groups tackling important issues such as inequality, climate change, and mental health.
It places key funding decisions in the hands of young people representing their communities. Youth panelists design the grantmaking process, select youth-led and youth-focused grantees, and award funding.
As grantees, Spark Fund recipients have access to capacity development support and the opportunity to build connections with each other. Coupled with flexible funding, this support enables them to experiment, collaborate, and learn.
The Spark Fund is also experimenting with digital technology to make the grantmaking process more inclusive and efficient. In the Spark Fund pilot program, youth panelists used an innovative pairwise voting platform designed by Shared Nation to review and vote on eligible applications.
The Spark Fund Pilot Program
Global Fund for Children launched the Spark Fund pilot program in 2021 with financial support from the Avast Foundation. The pilot empowered youth panels in the Americas, Europe and Eurasia, South Asia, and Southern Africa to lead a grantmaking process in their regions.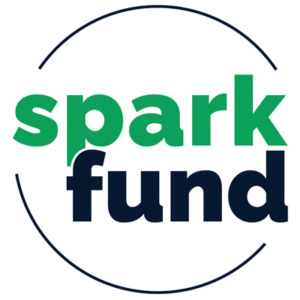 In its first year, the Spark Fund pilot program:
Recruited 40 youth panelists representing 15 countries to serve as decision-makers – 76% of whom were new to making funding decisions
Received 790 applications globally, many from organizations that had never received grant funding
Awarded $546,000 in flexible funding to 56 youth-led and youth-focused groups, with grant sizes ranging from $5,000 to $15,000
The Southeast Asia Climate Spark Fund
In early 2023, GFC launched a Spark Fund round to support youth-led climate action in Southeast Asia. This two-year initiative, a partnership with Porticus and the Avery Dennison Foundation, fuels youth-led climate resilience efforts in Singapore, Thailand, and Vietnam.
A panel of youth activists aged 18 to 29 will lead the fund's design and implementation. They will select a cohort of ten to 15 youth-led initiatives addressing community-level climate resilience and adaptation and award them with grants ranging from $10,000 to $15,000.
GFC is seeking additional funders for this initiative.
What's Next
The Spark Fund will continue to grow, basing its direction on feedback from young leaders around the world. Up next, the fund plans to launch additional climate resilience rounds in other regions, as well as a round focused on mental health.
Climate: GFC first committed to resourcing youth-led climate resilience initiatives at the Clinton Global Initiative 2022 Meeting in New York. We are currently seeking funding partners for Spark Fund climate rounds in Latin America, South Asia, and Southern Africa. In each of these regions, we will recruit panels of young people, who will award grants to youth-led climate action efforts that are addressing community-level resilience and adaptation work.
Mental Health: GFC is also seeking funding partners for a Spark Fund round focused on the mental health and wellbeing of Black boys and young men. In partnership with the Imperative Fund, GFC will launch this round in South Africa, the UK, and the US. A panel of local youth leaders will select ten to 12 youth-led or youth-centered grassroots organizations in each region, creating a cohort of youth-led organizations building healthier communities and healthier futures for themselves.
Get Involved
The Spark Fund is a funder collaborative, and there is room for additional funders to join and help launch new rounds focused on specific themes and/or geographies. For more information, please contact Christine Burkhart.
Applications for the pilot program youth panels and grants are currently closed. Please check this webpage for application information for the Southeast Asia Climate Spark Fund.
Header photo: Children and youth volunteers pose for a photo after an art lesson offered by Do It For The Kids, a Spark Fund grantee partner in Zimbabwe. © GFC