We're committed to raising youth voices and ensuring that young people inform our work. Our Youth Leadership Council is commissioned to articulate and advance the needs of youth peers, and to serve as advisers to GFC.
Youth Leadership Council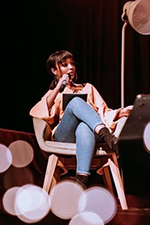 Member, Youth Leadership Council
For the past four years, Nasra has been an activist with Integrate UK, a youth-led charity that works toward equality and integration by supporting young people with their learning. As a Lead Outreach Worker, Nasra mentors and trains other young people and delivers workshops and trainings to frontline professionals on topics such as FGM and violence against women and girls. She also represents the charity at high-profile national and international events and is frequently featured in the press, including as a panelist alongside Emma Watson at a recent MeToo event. Nasra is also an Undergraduate Education Officer at the Bristol Students Union, having been elected by students at the University of Bristol to improve students' educational experience and ensure the university is a diverse and inclusive institution.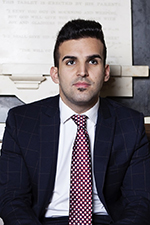 Chair, Youth Leadership Council
As Chief Executive of 
My Life My Say
, Mete is best known for founding the All-Party Parliamentary Group on a Better Brexit for Young People and for contributing to the increase of turnout for young people at the 2017 UK General Elections, as well as receiving the UK Government's National Democracy Change-Maker of the Year Award for 2018. The youngest ever elected Councillor in the London borough of Hackney, he is also Chair of the Skills, Economy & Growth Commission. Previously, he worked on the Mayor of London Sadiq Khan's election campaign, leading on youth engagement. Alongside his role in politics, Mete has worked for Arsenal & Southampton FC as a football scout for their respective youth departments. Mete holds a bachelor's degree in Politics and a master's degree in Public Policy and Practice, both from the University of Greenwich.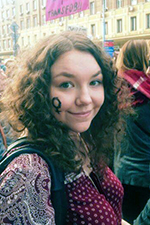 Member, Youth Leadership Council
Antonina is a sex educator, feminist, activist, and advocate for youth sexual and reproductive health and rights. She is a co-founder and former member of Te Tematy (That Subject), a youth-led advocacy group for sex education in schools, and is currently a member
Grupa Ponton
, the oldest Polish sex education collective. She has spoken at national and international conference on issues of sex education and women's rights, including the 2018 Youth Gender Equality Forum in Brussels, and the 2018 Human Rights Funders Network conference in Mexico City. Antonina is currently studying sociology at the University of Warsaw.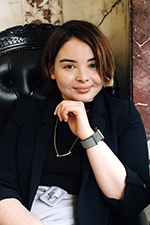 Member, Youth Leadership Council
Sasha is pursuing a bachelor's degree in International Relations and Development at the University of Westminster. As part of her academic endeavor, she is a member and a fundraiser for Democratic Education Network and International Association for Political Science Students. An aspiring international development professional, Sasha is a fanatic of Model United Nations, an international educational activity that joins together young people from all corners of the world and procures their mutual understanding across cultural and ideological differences. This activity allows her to travel and work with young Model UN participants from around the globe. Sasha also plays rugby for her university, and is an intern with Global Fund for Children UK Trust. She has also volunteered for Civic Assistance, an NGO and charity in Moscow, which specializes in working with migrants and refugees. Prior to moving to London, Sasha started and operated her own coffee shop in Moscow, her native city.