Avani & Challenging Heights win the 2020 Courage Awards!
Global Fund for Children is proud to announce the 2020 Juliette Gimon Courage Award winners: Avani in India and Challenging Heights in Ghana.
The Courage Awards recognize innovative grassroots organizations around the world that are positively impacting children in especially difficult circumstances. On opposite sides of the world, the 2020 winners are boldly working to advance children's rights despite extreme challenges.
Both Avani and Challenging Heights are led by survivors of forced child labor and modern slavery, who have dedicated their careers to protecting other young people from the same injustices.
In India, more than 35,000 children work in brickyards and other industries in the district of Kolhapur. In Ghana, 20,000 young people have been trafficked into modern slavery in Lake Volta's fishing industry. In both communities, the 2020 Courage Award winners work to rescue these children and coordinate their comprehensive rehabilitation.
Avani and Challenging Heights were selected for their courageous work from among 14 award finalists that have confronted death threats, defied the Taliban to operate secret girls' schools, and helped children with disabilities climb mountains.
About the awards
Juliette possessed a brave and passionate spirit that helped to change hundreds of thousands of young lives. The Courage Awards honor her legacy.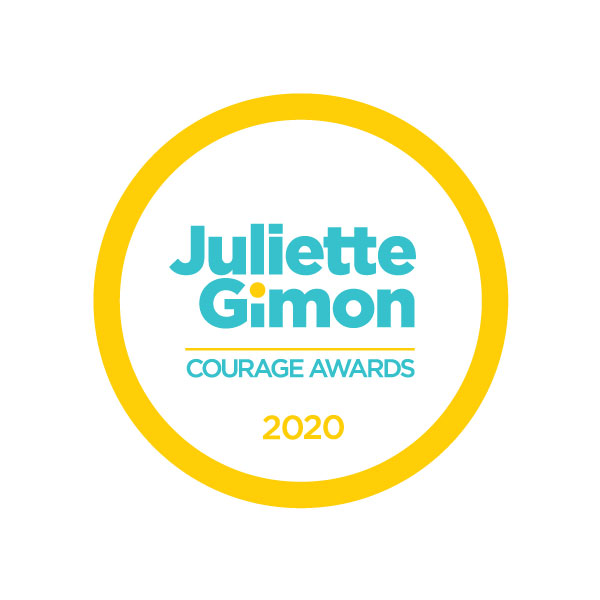 Juliette Gimon, former Board Chair of Global Fund for Children, passed away on February 24, 2018. Global Fund for Children established the Juliette Gimon Fund for Courageous Leadership, a more than $1 million endowment made possible by the William and Flora Hewlett Foundation and other generous donors.
Annual awards from the fund – the Juliette Gimon Courage Awards – recognize innovative grassroots organizations around the world that are positively impacting children in especially challenging circumstances. Some recipients will have overcome considerable obstacles to pioneer an innovation that transforms circumstances for children and youth. Others will demonstrate the courage of resilience, thriving amid unusual contextual challenges; still others will have leaders who have navigated personal hardship and channeled adversity into their organization's cause.
Meet the winners
Watch the announcement | Read the press release
Avani – India: In India, Avani rescues children from hazardous labor in Kolhapur's brickyards and sugarcane farms and coordinates their comprehensive rehabilitation – providing them with safe housing, food, education, vocational training, and more.
Challenging Heights – Ghana: Working along Ghana's Lake Volta, Challenging Heights rescues children from slavery in the fishing industry and provide them with comprehensive rehabilitation services, including helping them safely reunite with their families.
Learn more about the inaugural Courage Awards in 2019.
Watch the announcement | Read the press release
ASOGEN – Guatemala: In the Guatemalan states of Chimaltenango, Sacatepéquez, and Sololá, ASOGEN is the only community-based organization to offer survivors of gender-based violence the legal aid, medical services, and psychological support they urgently need.
Mavi Kalem – Turkey: Mavi Kalem has spent nearly two decades mobilizing community volunteers to empower impoverished women and children in Istanbul, including rapidly adapting to meet the needs of Turkey's growing Syrian refugee population.
Check out the stories below to learn more about the Courage Awards!