Editor's note: This post is also available in Spanish.
When young people tell their own stories, it can change their lives, and it can transform the world.
Around the world, many of GFC's community-based partners are engaging young people in telling stories. These organizations use the storytelling process to help children and youth heal from trauma, build confidence, cultivate community, and advocate for change.
Through storytelling, youth are challenging outdated narratives, generating new forms of expression, and finding new answers to old questions. Youth-led storytelling is not only a way to document or share young people's reality, but also a way to transform it.
Four young leaders from Guatemala, Mexico, the United Kingdom, and the United States share how storytelling has shaped their journeys.
Rafael's Story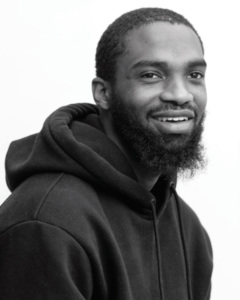 Rafael is 27 and lives in Washington, DC, in the United States. He was incarcerated for almost 11 years, starting at the age of 16.
During his time at the DC Jail, Rafael met GFC partner Free Minds Book Club & Writing Workshop. Free Minds is a local organization that uses books and creative writing to help incarcerated and formerly incarcerated youth share their stories and transform their lives. With books and poetry, Free Minds inspires youth to heal from trauma, recognize their potential, and achieve new educational and career goals.
Through his storytelling journey with Free Minds, Rafael discovered new forms of expression, connection, and perspective.
"During that time, storytelling was so powerful because it helped me get out a lot of feelings and a lot of thoughts that I was harboring inside of me, as far as anger, feeling depression, sadness, abandonment," Rafael said.
Now, Rafael represents Free Minds as a Poet Ambassador, sharing the strength and wisdom that storytelling gave him in order to inspire other young people and prevent violence.
Leni's Story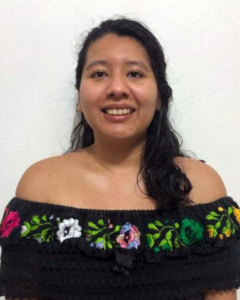 Leni is 27 and lives in Mexico City, Mexico. She is a returned migrant, a sexual assault survivor, and part of a mixed-status family separated by borders.
When Leni came back to Mexico from the United States, she felt like she was completely alone. Then, she read a book called Los Otros Dreamers, a collection of more than 20 testimonies and stories of other returned migrants with experiences similar to hers.
"I realized the power that storytelling had, and I united my voice and my story to this fight and to this community for others to be able to hear and know that they are not the only ones," Leni said.
Los Otros Dreamers evolved into the organization Otros Dreams en Acción (ODA), a GFC partner that works with young people who grew up in the United States and now find themselves in Mexico due to deportation. ODA uses storytelling to help them heal and understand their migration experiences in a deeper way.
Now, Leni is the the coordinator of ODA's Poch@ House, as well as a GFC Youth Leadership Council member, where she channels her personal story into advocacy and awareness.
Andrew's Story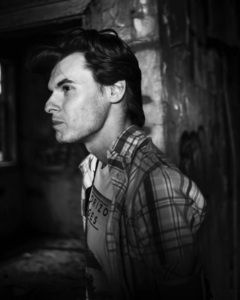 Andrew is 26 and he lives in Hull, England. When he was young, he was shy and felt like he couldn't express himself well.
Then he got involved with GFC partner The Warren Youth Project, a free community resource center where young people can access a range of services to support their wellbeing, employability, education, and creativity. The Warren's programs – which are guided by young people – include arts and film projects and a recording label and studio.
"Because the staff and the people there encouraged me to tell the stories with my creative writing, it made me feel more comfortable in myself," Andrew said.
Since then, Andrew has become a writer of spoken word, scripts, and prose as well as a full-time creative writing student.
Anabella's Story
Anabella is 20 and lives in Poptún, Petén, Guatemala. She is a Maya Q'eqchi' woman who advocates for girls' and women's rights at GFC partner Asociación AMA.
Asociación AMA supports youth-led storytelling through video production. The girls who participate in AMA's girls' empowerment programs tell their own stories about overcoming obstacles and transformation.
"For AMA, it is important that young people lead the storytelling process because our work is focused on teenage girls and young women. So, they should be the main characters," Anabella said. "Also, more young people see the work and it gives them hope that their dreams and aspirations will come true."
As a project technician at Asociación AMA, Anabella is part of the group of girls and young women who are telling their own stories, using her words and story to motivate other youth to fight for a better Guatemala.
Rafael, Leni, Andrew, and Anabella are using the power of storytelling to build confidence, find connection, and create change.
The video "Stories in the Making" premiered on December 10, 2021 at the Dignified Storytelling Forum, an initiative supported by Dubai Cares, Expo 2020 Dubai, and the UAE Ministry of Foreign Affairs and International Cooperation (MOFAIC).