Nota del editor: Esta publicación también está disponible en inglés.
Cuando las personas jóvenes cuentan sus propias historias, pueden cambiar sus vidas y transformar el mundo.
Alrededor del mundo, muchas de las organizaciones socias del Fondo Global para la Niñez (GFC) están involucrando a las personas jóvenes en la narración de historias. Estas organizaciones utilizan el proceso de narración para ayudar a la niñez y juventud a sobrepasar traumas, crear confianza, cultivar un sentido de comunidad y abogar por el cambio.
A través de la narración de historias, las personas jóvenes desafían las narrativas obsoletas, generan nuevas formas de expresión y encuentran nuevas respuestas a viejas preguntas. La narración de historias dirigida por personas jóvenes no es sólo una forma de documentar o compartir su realidad, sino también una forma de transformarla.
Cuatro jóvenes líderes de Guatemala, México, el Reino Unido y los Estados Unidos comparten cómo la narración de historias ha dado forma a sus trayectorias.
La historia de Rafael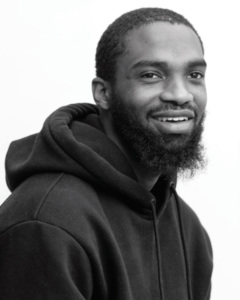 Rafael tiene 27 años y vive en Washington, DC, en Estados Unidos. Estuvo encarcelado durante casi 11 años, desde la edad de 16.
Durante su estancia en la cárcel de DC, Rafael conoció al socio del GFC, Free Minds Book Club & Writing Workshop. Free Minds es una organización de base que utiliza los libros y la escritura creativa para ayudar a los jóvenes encarcelados y ex encarcelados a compartir sus historias y transformar sus vidas. Con los libros y la poesía, Free Minds inspira a los jóvenes a curarse de los traumas, a reconocer su potencial y a alcanzar nuevos objetivos educativos y profesionales.
A través de su trayectoria de narración de historias con Free Minds, Rafael ha descubierto nuevas formas de expresión, conexión y perspectiva.
"Durante ese tiempo, la narración de historias fue muy poderosa porque me ayudó a sacar muchos sentimientos y muchos pensamientos que estaban albergados dentro de mí, en cuanto a la ira, el sentimiento de depresión, la tristeza, el abandono", dice Rafael.
Ahora, Rafael representa a Free Minds como Poeta Embajador, compartiendo la fuerza y la sabiduría que le dio la narración de historias para inspirar a otros jóvenes y prevenir la violencia.
La historia de Leni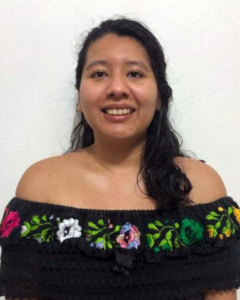 Leni tiene 27 años y vive en Ciudad de México, México. Es una migrante retornada, superviviente de una agresión sexual y parte de una familia de estatus mixto separada por las fronteras.
Cuando Leni regresó a México desde Estados Unidos, se sintió completamente sola. Entonces, leyó un libro llamado Los Otros Dreamers, una colección de más de 20 testimonios e historias de otros migrantes retornados con experiencias similares a las suyas.
"Me di cuenta del poder que tenía contar historias, y uní mi voz y mi historia a esta lucha y a esta comunidad para que otras personas pudieran escuchar y saber que no son las únicas", dice Leni.
Los Otros Dreamers evolucionaron hasta convertirse en la organización Otros Dreams en Acción (ODA), un socio del GFC que trabaja con jóvenes que crecieron en Estados Unidos y ahora se encuentran en México debido a la deportación. ODA utiliza la narración de historias para ayudarles a sanar y entender sus experiencias migratorias de una manera más profunda.
Ahora, Leni es la coordinadora de la Casa Poch@ de ODA, así como miembro del Consejo de Liderazgo Juvenil del GFC, donde canaliza su historia personal hacia la incidencia y la sensibilización.
La historia de Andrew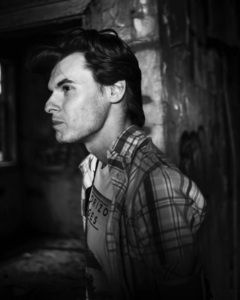 Andrew tiene 26 años y vive en Hull, Inglaterra. Cuando era más joven, era tímido y sentía que no podía expresarse bien.
Entonces se involucró con el socio del GFC The Warren Youth Project, un centro de recursos comunitarios gratuito donde las personas jóvenes pueden acceder a una serie de servicios para apoyar su bienestar, empleabilidad, educación y creatividad. Los programas de The Warren —guiados por personas jóvenes— incluyen proyectos artísticos y cinematográficos y un sello y estudio de grabación.
"Como el personal y la gente de allí me animaron a contar las historias con mi escritura creativa, me hizo sentir más cómodo conmigo mismo", dice Andrew.
Desde entonces, Andrew se ha convertido en un escritor de spoken word, guiones y prosa, así como en un estudiante de escritura creativa a tiempo completo.
La historia de Anabella
Anabella tiene 20 años y vive en Poptún, Petén, Guatemala. Es una mujer maya q'eqchi' que defiende los derechos de las niñas y las mujeres en la Asociación AMA, organización socia del GFC.
La Asociación AMA apoya la narración de historias dirigidas por jóvenes a través de la producción de vídeos. Las niñas que participan en los programas de empoderamiento de AMA cuentan sus propias historias sobre la superación de obstáculos y la transformación.
"Para AMA, es importante que las personas jóvenes lideren el proceso de narración porque nuestro trabajo se centra en las adolescentes y las mujeres jóvenes. Por lo tanto, ellas deben ser las protagonistas", dice Anabella. "Además, el trabajo lo ven más personas jóvenes y les da la esperanza de que sus sueños y aspiraciones se hagan realidad."
Como técnica de proyectos en la Asociación AMA, Anabella forma parte del grupo de niñas y jóvenes que están contando sus propias historias, utilizando sus palabras y su historia para motivar a otras personas jóvenes a luchar por una mejor Guatemala.
Rafael, Leni, Andrew y Anabella están utilizando el poder de la narración de historias para generar confianza, encontrar conexiones y crear un cambio.
El vídeo "Stories in the Making" se estrenó el 10 de diciembre del 2021 en el Dignified Storytelling Forum, una iniciativa apoyada por Dubai Cares, Expo 2020 Dubai y el Ministerio de Asuntos Exteriores y Cooperación Internacional de los Emiratos Árabes Unidos.