Global Fund for Children announces new Board members

Global Fund for Children announces the election of four new members to its Board of Directors. The newly elected Board members are Mete Coban MBE, Swatee Deepak, Lila Rymer, and Greg Wallig.
GFC's Board of Directors brings collective wisdom drawn from a diverse body of knowledge and experience. We honor their contributions as an integral part of our work to advance the rights and opportunities of children and youth worldwide.
"I am thrilled to welcome these four talented individuals. Their unique backgrounds and diverse experiences will be great assets to Global Fund for Children during this critical time of responding to the needs of children and youth," said John Hecklinger, President and CEO of Global Fund for Children.
Mete Coban MBE (London)
As Chief Executive of My Life My Say, Mete is best known for founding the All-Party Parliamentary Group on a Better Brexit for Young People and for contributing to the increase of turnout for young people at the 2017 UK General Elections, as well as receiving the UK Government's National Democracy Change-Maker of the Year Award for 2018. The youngest-ever-elected Councillor in the London borough of Hackney, he is also Chair of the Skills, Economy & Growth Commission. Mete additionally serves as Chair of Global Fund for Children's Youth Leadership Council. His first interaction with Global Fund for Children was during a project he participated in as a child called the Youth of Hackney, which brought together young people from all walks of life from his borough to play soccer and keep youth off the streets.
"I'm really excited about being on the Board of Global Fund for Children because it gives me the opportunity to help make a difference to the lives of so many different children and young people, from around the world, who desperately need it. I firsthand witnessed the difference that a project supported by Global Fund for Children could make, to me and my friends," Mete said.
"I'm really excited and eager to roll up my sleeves and get involved and help support so many different grassroots organizations – from Latin America, to Africa, to all over the world – who are helping to support children in need."
Swatee Deepak (London)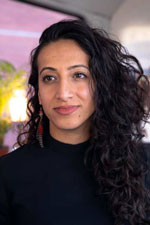 Swatee currently works with private and public foundations in strategy development and design, works with individuals and families of wealth on their redistribution strategies, and oversees a portfolio of businesses and start-ups. She was previously Director of With and For Girls Collective, the world's only participatory fund by and for adolescent girls. Prior to that, Swatee was Director of Stars Foundation, a private philanthropic foundation focused on funding grassroots organizations working with children and young people around the world, founded by an entrepreneurial philanthropist.
"Having worked with Global Fund for Children as a peer funder through my time at Stars Foundation and the With and For Girls Collective, I know firsthand the brilliant work GFC does to support small, community-led groups around the world championing the voice and agency of children and young people's rights," Swatee said.
"I'm excited to join the Board of Global Fund for Children and be part of a future where we work towards liberation with children and young people, particularly girls, front and center."
Lila Rymer (New York, NY)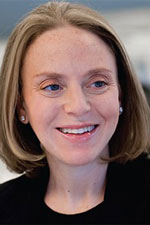 Lila Rymer joined Beazley in 2010 as Head of US Underwriting for Political Risks & Credit. She both developed and managed the Political Risks & Credit insurance business in the United States. She has supported large financial services and corporate institutions in their international trade and investment businesses across developed and emerging economies. She has worked and studied around the world, from Argentina and Mexico to Southern Africa, London, and Continental Europe. Lila has also been involved in various nonprofits, including the Thorn Tree Project, Rotary International's Group Study Exchange, her children's schools, and her own alumni organizations.
"I am thrilled to be joining the Board of GFC, because I feel a strong connection with its mission of helping children and youth around the world reach their full potential and advance their rights. I have always been passionate about supporting growth and development in emerging markets," Lila said.
"I believe that helping individual children feel safe, valued, and empowered to find their voice is pivotal for enabling change at the individual, local, regional, and national levels."
Greg Wallig (Washington, DC)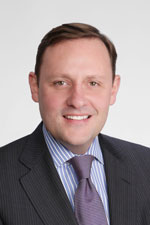 As the MetroDC Managing Principal, Greg manages Grant Thornton's largest domestic office. He is responsible for Grant Thornton's culture, growth, and strategy in the MetroDC market. He is the public face of the firm's 1,200 local employees and 55 partners. Greg is a people-first leader, who believes deeply that diverse perspectives produce better outcomes. His personal and professional experience spans five of the seven continents, with particular expertise working across the US, Europe, and India. Greg's business acumen includes audit, investigations, analytics, business process improvement, and technology innovation.
"As a business owner, I identify with, and believe in, GFC's grassroots approach to supporting community-based organizations. GFC has both the courage and the leadership to take smart risks on innovative organizations. It's an approach I use in my business," Greg said.
"It is inspiring to see GFC use this entrepreneurial mindset to empower youth and children around the world."
GLOBAL BOARD OF DIRECTORS
Shweta Siraj Mehta, Chair
Edward E. Nusbaum, Treasurer
Chris Wolz, Secretary
Jennifer Altabef
Kevin Cavanaugh
Mete Coban MBE
Michael Daffey
Swatee Deepak
John Hecklinger
Gunjan Jain
Nicole Kamaleson
Stacey H. Mitchell
Lila Rymer
Maria Vallejo-Nguyen
Greg Wallig
UK TRUST BOARD OF TRUSTEES
Michael Daffey, Chair
Michel Antakly
Mandy DeFilippo
Antoine de Guillenchmidt
Jim Esposito
John Hecklinger
Manju Lulla