In Medellín, Colombia, Spark Fund leaders from Peru, Colombia, and Mexico came together to create a space for learning and reflection, establish meaningful connections, and nurture youth-led activism in Latin America. 
Supported by Avast, the Spark Fund pilot program is a youth-led fund that invests in youth-led and youth-focused groups tackling important issues such as inequality, climate change, and mental health.
In June 2023, 28 youth leaders from 14 Spark Fund grassroots organizations explored their common regional context as activists, while noting the different challenges they face within their areas of work, communities, and countries. A collective conclusion was the necessity of understanding political and social systems built around culture, race, gender, and class, and how this complex environment impacts their work and their commitment to promoting social change.
Although all the organizations are youth led and share a passion for activism, their approaches differ, and their areas of focus range across several social issues.
For instance, in Colombia, one group is promoting the rights of trans youth through creating community of support public performances and public speaking.
In Mexico, one group is building awareness around food security and strengthening sustainable agricultural practices within urban communities.
In Peru, one group is providing mental health support to children and young people, with deep respect for ethnic, racial, and cultural diversity.
In their own words, hear reflections from some of the youth leaders within this cohort.
Shelley, 25
 "We need to remember that politics and psychology go hand in hand, because the fight is against the system, and questioning its influence on mental health must be through an intersectional approach." 
Leonardo, 28
"Fostering the roots of young farmers is vital for the sustainability of the countryside, food sovereignty, and farming culture; the support of GFC has been crucial to the fulfillment of these goals."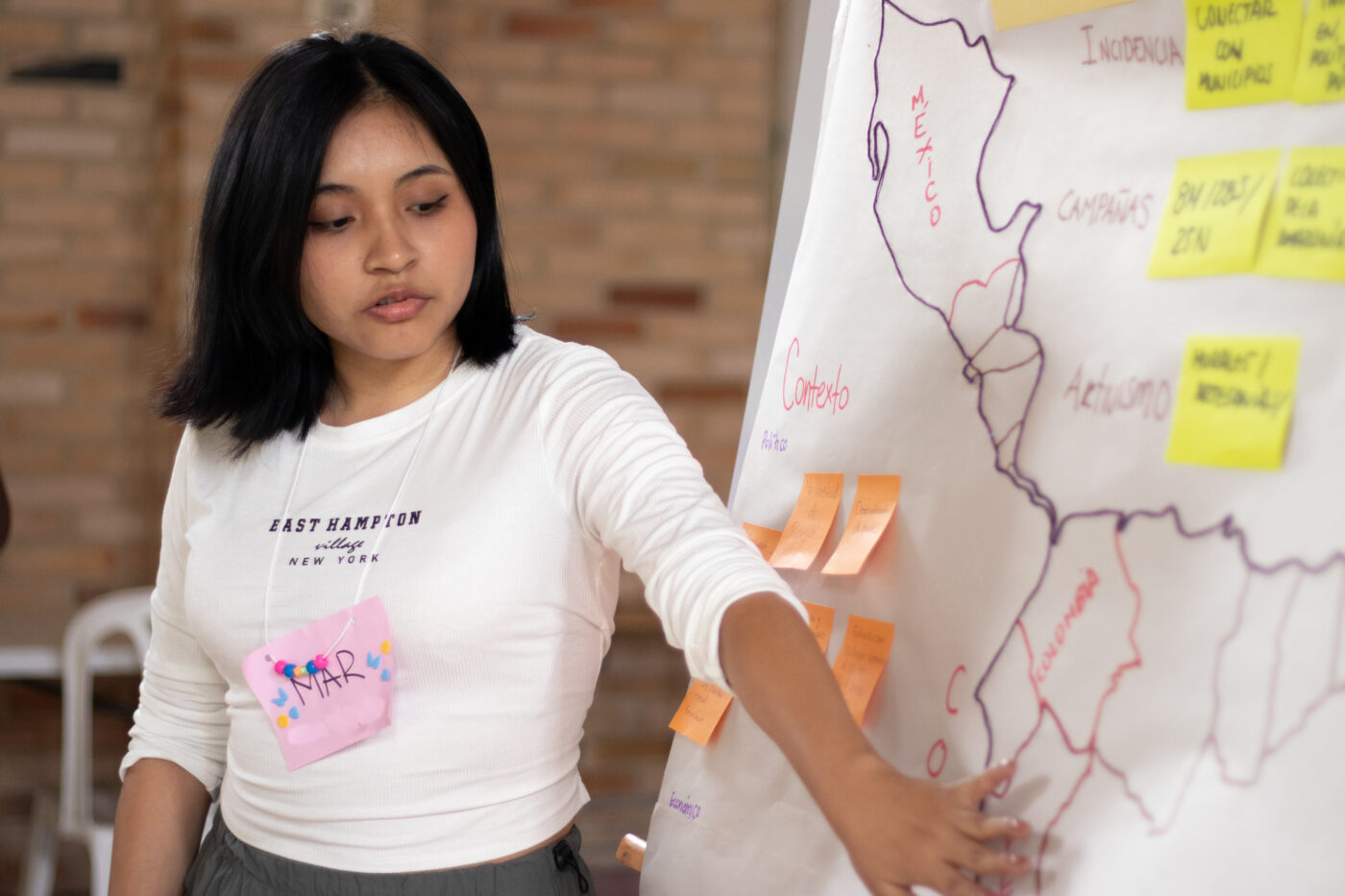 Mar, 25
"We can't talk about mental health without exploring the oppressive systems of gender, race, and class, since they don't allow us to exercise our rights and reach opportunities for development."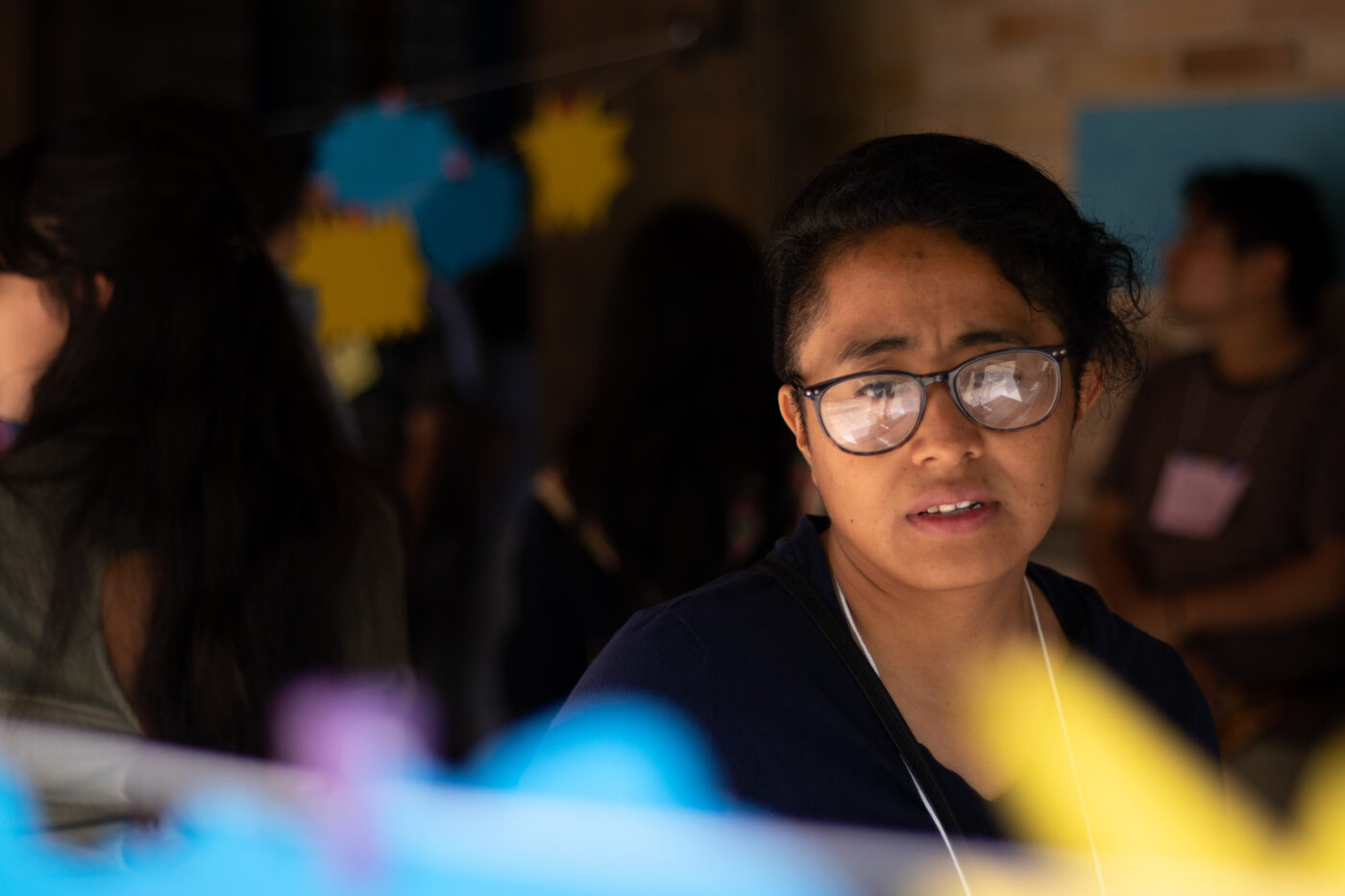 Alejandra, 29 
"We are a group of young people committed to the care of the environment. We teach children, young people, and adults through programs in urban agriculture and recycling. As young people, we are happy to do something for future generations, and to leave a clean planet so they can enjoy the natural resources we got to enjoy." 
Eduardo, 28
"Indigenous youth are the crucial link between our ancestors and Indigenous childhoods. Being this link, we are fundamental to the process of resistance to preserve our language, culture, and worldview. For this reason, intergenerational dialogue is essential to the fight of our people."
In its first year, the Spark Fund pilot program:
Recruited 40 youth panelists representing 15 countries to serve as decision-makers– 76% of whom were new to making funding decisions
Received 790 applications globally, many from organizations that had never received grant funding
Awarded $546,000 in flexible funding to 56 youth-led and youth-focused groups, with grant sizes ranging from $5,000 to $15,000