The global workforce is settling into its new online reality – Global Fund for Children is no exception. Five young professionals share their experience of navigating an internship completely behind their computer screen.
Asra Ahmad
Marketing and Communications Intern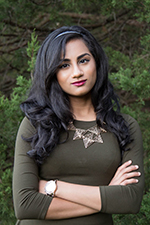 I started at GFC as Marketing and Communications intern in January and continued on during this summer. In March, GFC switched to work from home, meaning that I was working remotely on my projects. My virtual internship experience has been both challenging and rewarding. Working remotely has taught me to create boundaries between work and home, while navigating the new normal. I worked on GFC's COVID-19 Facebook campaigns and updated the website. GFC encouraged me to write my own content for the blog. I authored my own blog posts about the impact of public health in philanthropy.
Additionally, I tracked communication data and created digital dashboards for GFC's communication campaigns and convenings. The GFC team has supported these interests and created opportunities to understand marketing, communications, and journalism skills. In the future, I hope to be making a positive impact on public health using communication strategies. My experience at GFC has been invaluable and one that I would recommend to anyone looking to learn and grow as a young professional.
Emily George
Americas Programs Intern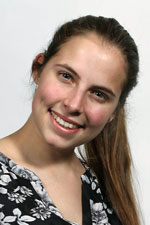 Before beginning at GFC, I had absolutely no idea how it would be possible to start interning at a global organization within the context of the pandemic. However, I quickly realized that everyone had already mastered corona-era modifications. While transitioning into an organization completely online was challenging, it ultimately has been as smooth a transition as I could ask for, which I credit to all the kind people of GFC. After figuring out how to effectively work in an entirely online setting, I have been able to pursue a variety of projects for the Americas team, including creating matrices for Organizational Network Analysis, formatting documents for GFC initiatives, and transferring grant documents into a new program. I am so grateful for the learning opportunities provided by GFC; I look forward to applying my learnt professional skills to academic and professional pursuits in the future!
Fatoumata Massaga
Africa Programs Intern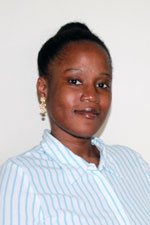 My virtual internship experience as GFC's Africa Programs Intern has been enlightening due to the meaningful exchange of knowledge and camaraderie among GFC colleagues and partners. Amazingly, they have managed to create a warm and welcoming environment remotely, allowing me to make connections and build relationships that I hope go beyond my time at GFC. I was fortunate to take part in the challenging yet fulfilling planning and execution of the Africa team's first-ever virtual convening. I also created a blog post about how to replicate the participatory, interactive nature of a convening in a digital space.
Additionally, the research I have conducted to assist in the creation of proposals and a stakeholder engagement directory has increased my knowledge and familiarity with issues pertaining to the needs of children in sub-Saharan Africa and organizations that seek to address them. Post graduate school, I hope to continue work that aligns with GFC's mission and vision by respectfully collaborating with community-based organizations that address gender inequities through programming that educates and empowers girls and women.
Viktoryia Liashchynskaya
Advocacy Intern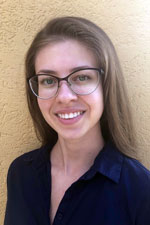 Before joining GFC, I was searching for summer internships internationally to get a diverse cultural experience. Due to the pandemic, however, I was unable to work abroad. Thankfully, GFC crossed my path and has given me a wonderful international experience. My responsibilities involve analyzing GFC partners' advocacy strategies to spot notable stories and create blog posts to highlight their unique work. As an example, I interviewed the founder of Our Voice in Kyrgyzstan. Part of my work also involves talking to peer organizations about advocacy and searching for human rights summits, where GFC's partners can participate and learn new skills to impact their communities. In the future, I am planning to work for the wellbeing of kids at the international level.
Martha Baker
William Ascher Fellow and Development Intern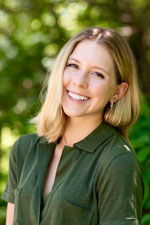 My time as GFC's remote William Ascher Fellow and Development Intern has exceeded expectations thanks to the engaged team and my thoughtful research projects. As a 2020 graduate, I was nervous about finding post-grad pandemic opportunities. However, working to institute a broad range of prospecting tools, identify new donors, and create strategies as GFC persists in the Emergency Response Fund for COVID-19 has given me unparalleled insight into nonprofit business development. And, my advocacy research on the grantmaking landscape and philanthropic power shifts for our partners in the Americas has contextualized the importance of GFC's flexible funding model. Moving forward in my career, I am excited to use this foundation in development and advocacy to work in global health and early childhood development.