Meet Penda! Our new Programs Associate for Africa & the Americas
Meet one of the latest additions to our team, Penda Sarr! Penda has brought a jolt of new energy and curiosity to our office as she works on our Africa and Americas portfolios.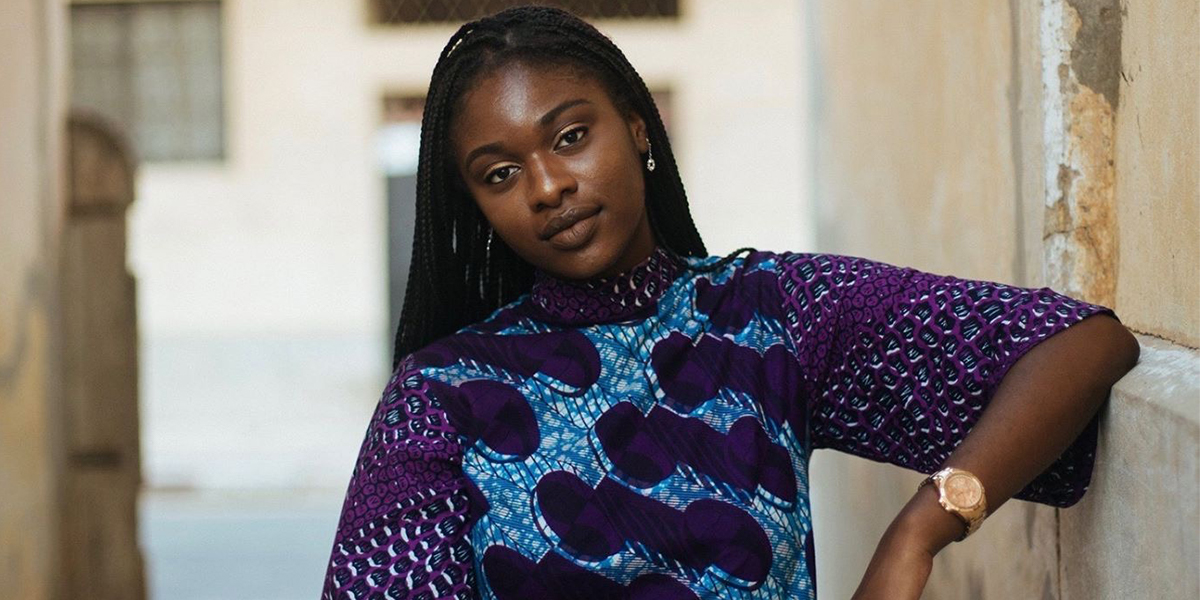 Penda, CAN YOU TELL US A LITTLE BIT ABOUT YOUR CHILDHOOD AND WHERE YOU'RE FROM?
I was born and partially raised in Senegal. My family and I came to the United States when I was 7 years old. After a few years in New York, we moved to South Africa and then to Lebanon. We came back to the United States when I was 13. I finished high school in the United States before moving to Canada to continue my studies. My childhood was spent growing up in different parts of the world, which has immensely contributed to who I am today. I am grateful for the experiences I had in each of these places.
What's your favorite childhood memory?
My favorite memory is a Christmas holiday back in 2006. My parents took my sisters and I to Sun City, a resort full of attractions and artificial beaches, located about three hours away from Johannesburg.
WHAT DREW YOU TO THIS LINE OF WORK, AND TO GFC?
International development was always something I was interested in; it is a field where you can have a meaningful and positive impact on people's lives. I've been lucky enough to work with individuals who are passionate and want to make a positive difference in the world, so I feel like I am right where I need to be.
I was drawn to the GFC because I strongly believe in its model, and the organization's work aligns with my passion … which is to help children, especially young girls.
WHAT DO YOU THINK WILL BE THE MOST CHALLENGING PART OF YOUR JOB? WHAT WILL BE THE MOST SATISFYING?
I think the most challenging part will be adapting myself to the world of philanthropy and grant making. It is all completely new to me and out of my comfort zone, but I am excited to learn from my team and from the organization overall. The most satisfying part will definitely be building relationships with our partners and being able to continuously learn about the work they are doing in their local communities.
WHY DO YOU BELIEVE GFC'S WORK IS IMPORTANT?
I believe GFC's work is important because we empower local organizations and provide them with the necessary tools and resources to make a difference in their communities. The organizations GFC works with have agency and are positioned to be successful in the long term. GFC's continued trust and support are making a powerful difference and are ultimately helping children around the world.
#FUNFACTS ABOUT PENDA
WHAT WAS YOUR FAVORITE TOY GROWING UP?
My favorite toy growing up was my Bratz dolls. I was obsessed with them and I think I spent about 90% of my time giving them cute hairstyles.
WHAT DID YOU WANT TO BE WHEN YOU GREW UP?
I wanted to be lawyer or a singer. I took a class during my undergraduate years and realized it was not for me. As for the singing… well, I can't really sing so that's not going to work out.
WHAT'S THE WEIRDEST THING YOU EVER ATE?
Hmm, I ate sea urchins in Senegal this summer. It was kind of weird, but it tasted yummy!
DO YOU HAVE A PET PEEVE?
I do! My two main ones would have to be: people who chew with their mouth open, and that automated robot you have to talk to before you actually get a hold of a customer service representative.
IF YOU COULD HAVE ANY SUPERPOWER, WHAT WOULD IT BE?
The ability to be invisible.