Meet Nicole Flynn, GFC's new Operations Associate
Meet Nicole Flynn, the newest member of GFC's operations team! She helps build GFC's capacity with a focus on organizational systems and functions.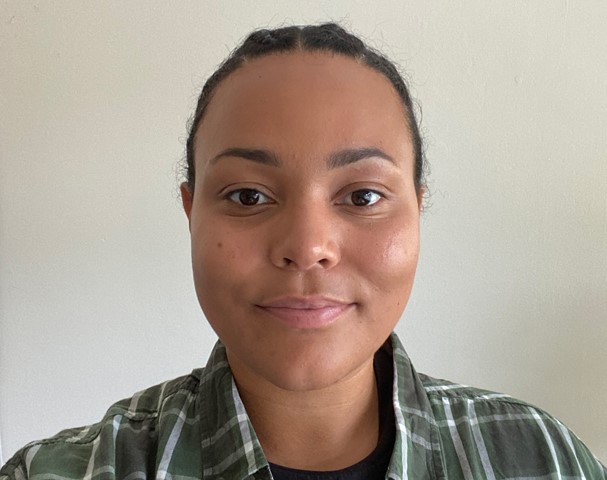 CAN YOU TELL US ABOUT WHERE YOU'RE FROM AND ABOUT YOUR BACKGROUND?
I was born in Zimbabwe but grew up just outside of London. We were lucky enough to be surrounded by woodlands and farmland while still being very close the city, so I got the best of both worlds. I would spend a lot of time riding my bike around the estate, exploring our local woods, and also making frequent trips into the city with my friends – making the most out of our free Oyster [travel] cards (those were the days!).
WHAT'S YOUR FAVORITE CHILDHOOD MEMORY?
One summer, we visited my grandparents on their farm in rural Zimbabwe. They taught me how to milk cows, how to fetch water from the well, and how to cook my favorite meal – sadza, nenyame yemombe nemuriwo. It gave me a real appreciation for where my food comes from and the effort required to produce it.
WHAT DREW YOU TO THIS LINE OF WORK AND TO GFC?
While speaking to the team at GFC during my interviews, I got a real insight into the organization's mission and values as well as understanding what motivates some of the individuals on the team to do this important work. How could I not want to join this amazing group of people?! Also, to be a part of an organization where results aren't driven by profits for investors but by the impact that can be done for communities on the ground is such a refreshing change.
WHAT DO YOU THINK WILL BE THE MOST CHALLENGING PART OF YOUR JOB? WHAT WILL BE THE MOST SATISFYING?
I think my biggest challenge in this role will be trying to maximize the operational efficiency without compromising GFC's mission and values.
Although I won't be serving our partners directly, my work will be vital in ensuring that my colleagues are able to do the very important work they do to the best of their abilities. So, I think it goes without saying that the most satisfying part of my job will be seeing the positive impact for our partners.
WHY DO YOU BELIEVE GFC'S WORK IS IMPORTANT?
Children and young people are one of the most vulnerable groups of people within our global society, and I think the importance of bottom-up approaches can often be greatly overlooked. GFC is helping to empower its partners while allowing them to have autonomy over the decisions that they make driving sustainable community-lead change.
#FunFacts About Nicole
WHAT WAS YOUR FAVORITE TOY GROWING UP?
The trampoline. My brother and I would rush home from school, watch World Wrestling Entertainment on the TV, and then replicate what we saw on the netless trampoline. Thankfully, we never had any injuries.
WHAT DID YOU WANT TO BE WHEN YOU GREW UP?
I wanted to be a professional jockey, but by the time I was 10, I was approaching five feet, seven inches tall, and the dream was over so I quickly shifted to wanting to become a veterinarian.
WHAT DO YOU DO FOR FUN?
I love watching scary films in the cinema and sitting near the front row! Ghosts, demons, haunted houses… you name it… I'm there!
DO YOU HAVE ANY PETS?
Dwarf freshwater catfish.
IF YOU COULD HAVE ANY SUPERPOWER, WHAT WOULD IT BE?
Shapeshifting. I would be Beyoncé for the day.