Global Fund for Children Partners with Philanthropy University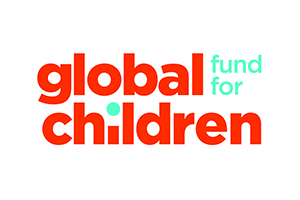 For Immediate Release
Global Fund for Children Partners with Philanthropy University
Courses Bring Fresh Approach to Capacity Building in the Digital Age
Washington, DC – April 2 – Global Fund for Children today announced a partnership with Philanthropy University to transform global development through a new tech-enabled capacity-building platform. Philanthropy University's innovative learning platform accelerates the impact of local civil society organizations by providing world-class free online courses and vibrant online communities, optimized for leaders in the Global South and available worldwide.
With a mission to transform the capacity of 5,000 local organizations and improve the lives of 100 million people by 2020, Philanthropy University and its partners provide local leaders with the knowledge, resources and support they need to deliver sustainable development for all.
Philanthropy University partnered with leading academics and development professionals to create seven free online courses: Essentials of Nonprofit Strategy; Introduction to Fundraising; Fundraising: Connecting with Donors; Fundraising Strategies; Human Capital Strategy; Girl Centered Design; and Planning for M&E.
"By partnering with Philanthropy University, we are encouraging leaders of locally led organizations to learn new ways to create meaningful, measurable, and lasting change," said John Hecklinger, President and CEO of Global Fund for Children. "Accessing Philanthropy University will help our grassroots partners connect with each other and gives Global Fund for Children the chance to create new communities of practice. We're excited to see our partners and staff embrace this powerful new platform."
"By activating a multi-stakeholder ecosystem of change, we can finally begin to close the gap between local organizations and the global community," said Connor Diemand-Yauman, CEO, Philanthropy University. "It is critical for us to have a diverse coalition of founding partners to galvanize capacity-building efforts in developing countries."
The new learning platform blends expert instruction and engaging content on an easy-to-use interface. Coursework is also supported by vibrant communities of practice where learners and practitioners can connect with peers to share both professional interests and missions. Together with Global Fund for Children, Philanthropy University enables local practitioners to extend their reach, deepen their impact and strengthen local leadership where it matters most.
About Global Fund for Children:
Global Fund for Children partners to build a world where all children and youth enjoy equal resources and opportunities in society and live free from violence, discrimination, and exploitation. To that end, GFC invests in innovative grassroots organizations, helping them deepen their impact and build their capacity for social change. Together, GFC and its grassroots partners advance the rights of children and youth facing poverty and injustice and equip them with the tools and skills to reach their full potential. Since 1997, Global Fund for Children has invested nearly $40 million in more than 600 grassroots organizations, reaching more than 10 million children and youth worldwide. For more information, visit www.globalfundforchildren.org.
About Philanthropy University:
Philanthropy University is a new tech-enabled platform that transforms the impact of local organizations working to deliver sustainable development for all. Focused on the Global South and open to all, Philanthropy University provides the knowledge, resources and support local organizations need to enable meaningful, measurable and lasting change. It does this through its three main initiatives: a world-class, free online University, an annual Forum and Awards. Philanthropy University aims to strengthen the capacity of 5,000 organizations working to improve the lives of 100 million people worldwide by 2020.
Learn more at philanthropyu.org.
Contacts:
Suzie Galler
Director of Marketing & Communications
[email protected]
202.222.0804
Ann Canela
Vice President, External Relations
[email protected]
202-368-1353