Global Fund for Children announces new Board members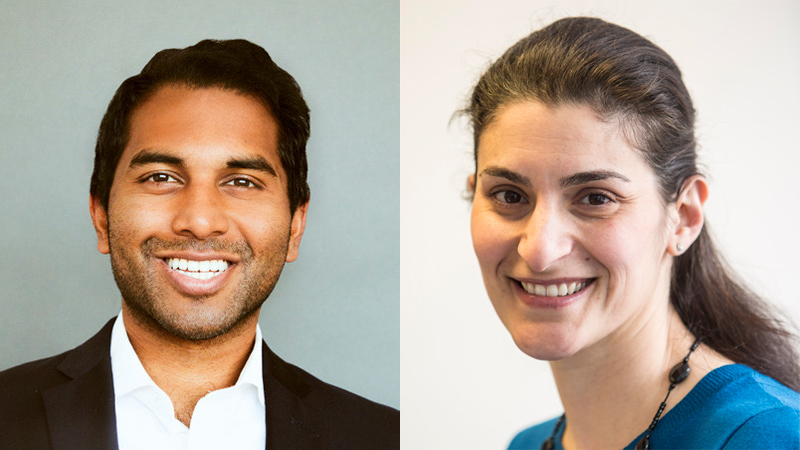 Global Fund for Children is pleased to announce the election of Kiran Moorthy and Muna Wehbe to the UK Trust Board of Trustees.
GFC's directors and trustees provide guidance and leadership drawn from a deep body of expertise and knowledge. Their contributions are an integral part of our work supporting community-based organizations advancing the rights and opportunities of children and youth around the world.
"I am excited to welcome Kiran and Muna to GFC's UK Trust Board of Trustees," said John Hecklinger, GFC's President and CEO. "Kiran brings his deep financial expertise and enthusiasm for empowering local organizations to the Board, making him a wonderful addition to our team. Muna is passionate about providing community-based groups with flexible funding – a key tenet of GFC's work – and this conviction, coupled with her valuable experience in the philanthropy sector, make her a great asset to our work."
Kiran Moorthy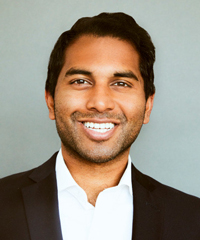 Kiran Moorthy is a senior member within Citi's Mergers & Acquisitions group, leading the Shareholder Advisory practice for Europe. He advises companies across all industries in connection with activist defense, strategic raids, corporate governance issues, contested situations, and preparing for hostile activity.
Kiran was previously a Vice President at Goldman Sachs. In his career at the firm, he advised Industrials sector boards on mergers and acquisitions, activist situations, and leveraged buyouts.
"I'm a firm believer in addressing the root of socioeconomic problems and breaking cycles of violence, poverty, and illiteracy," Kiran said. "Lifting children out of circumstances they were born into is imperative. GFC truly embodies the concept of 'think global, act local' by investing in organizations spanning the world that are laser-focused on complicated issues facing our youth. As an immigrant and having lived in multiple countries, I consider myself a global citizen and it's important to invest in future generations."
"GFC isn't just a funding vehicle," Kiran added. "We do so much more than raise money for social causes and organizations. We truly adopt the partnership approach whereby we engage in mentorship and advisory work for the local teams. In addition, we leverage our networks to amplify the impact an organization can have. Our goal at GFC is to ensure the sustainability of our partner organizations, and therefore, the long-term benefits for the communities they serve."
Recently located to London after nearly a dozen years in Manhattan, Kiran is a nomad at heart, traveling regularly. He enjoys personal investing and surfing, religiously follows the NBA and cricket, and eats extremely spicy food.
Muna Wehbe
Muna Wehbe is a Strategic Advisor to philanthropists, CEOs, foundations, and businesses. She builds lasting relationships with those she works with, serving as a confidential sounding board and offering peer-to-peer support. Muna brings 20+ years of experience growing organizations; navigating complex strategic change; and nurturing driven, agile, and resilient teams in both the corporate and nonprofit sectors.
Muna was Chief Executive of Stars Foundation until December 2017, having joined as its first employee in 2002. Muna grew Stars into a leading philanthropic institution, establishing its global awards-based grantmaking activities to grassroots organizations working with children and young people. These include the Stars Impact Awards and the With and For Girls Awards – a girl-led collaborative grantmaking program. (GFC is a member of the With and For Girls Collective.) Muna is a passionate advocate for shifting power from funders to grassroots leaders/activists, and for more flexible funding direct to local organizations.
"I am thrilled to be joining the board of an organization that puts children and young people at the center of its work, and that offers flexible funding direct to early-stage grassroots groups in so many geographies," Muna said. "It was the focus of my work at Stars Foundation, and I feel fortunate to be able to continue it in this new capacity at GFC."
"GFC has the ability to find and nurture nascent community-led groups doing incredible work to advance the rights of children and young people all over the world," she added. "The fact that GFC is often their first donor offering flexible funding speaks volumes about the catalytic effect GFC's support can have on these growing organizations."
Prior to joining Stars, Muna worked at Procter & Gamble managing market-leading product portfolios in the UK retail and wholesale sectors, and co-managing the graduate training program for the UK Sales Division.
Educated at the London School of Economics, Muna holds a BSc (Hon) in Management and speaks four languages. She is a Trustee of Global Dialogue and a Governor of Miles Coverdale Primary School. Muna is the proud mother of two girls and is invested in helping build a more just future for them.
GLOBAL BOARD OF DIRECTORS
Shweta Siraj Mehta, Chair
Greg Wallig, Treasurer
Chris Wolz, Secretary
Jennifer Altabef
Mete Coban MBE
Swatee Deepak
Jaclyn Foroughi
Ian Glasner
John Hecklinger
Nicole Kamaleson
Stacey H. Mitchell
Lila Rymer
Marijana Savic
Maria Vallejo-Nguyen
Mark Wilson
UK TRUST BOARD OF TRUSTEES
Mark Wilson, Chair
Antoine de Guillenchmidt, Treasurer
Marine Abiad
Michel Antakly
Mandy DeFilippo
John Hecklinger
Manju Lulla
Kiran Moorthy
Muna Wehbe