"Last month, because of my active resistance, the U.S. government came for me. I will continue my struggle so that tomorrow they don't come for you." – Maru Mora Villalpando
Jean. Ravi. Maru. These are the names of immigrant activists targeted by federal immigration forces within the last few weeks.
Jean has been deported to Haiti. Ravi is locked up in a detention center. Maru has been placed in deportation proceedings.
It seems that Immigration and Customs Enforcement (ICE) targeted them solely because of their role in immigration activism fighting against detention, deportation, and supporting community members in their quest for sanctuary.
These are not individuals who are simply advocates or activists; they live their activism because they are directly impacted by their own work.
I know Ravi and Maru through their incredible work on behalf of their communities, and had the privilege of learning from them.
I learned about the practice of accompaniment from Ravi; accompaniment is when immigrants go to their ICE check-ins with swaths of community members by their side for emotional support and to build pressure against ICE's intent to detain someone out of the public eye.
I learned about detention organizing from Maru, who is a mastermind in how to organize people in detention centers, shining a light on the injustices that happen inside.
The news of ICE targeting immigration activists coincided with my travels to scout organizations for Global Fund for Children's new Adolescent Girls and Migration initiative.
There I was, traveling in the US and Mexico to find organizations to take part in a transnational protection network for adolescent migrant girls with a particular focus on movement building and advocacy. At the same time, I was hearing news from back home about how immigrant rights leaders, including an amazing immigrant woman, were being targeted for doing movement building and advocacy within their own communities.
Above: a wall juts out into the ocean dividing Tijuana, Mexico, and San Diego, California.
The news hit me hard. Not only was I heartbroken about what was happening to these activists I admire, I also began to question my mission.
Was I putting adolescent migrant girls at a greater risk by working to expand and support opportunities for them to fight back against the systems that deny them of basic rights and justice? Is it responsible to set up young people to risk retaliation for speaking out?
In this political environment should we, as allies, work to shelter marginalized, vulnerable populations because activism is just too risky?
And then, on the last night of my trip, the government shut down.
The shutdown, regardless of your political affiliation, could be viewed as a political mess. But it was not about any political party, it was neither party's shame nor victory. The shutdown was a show of force by undocumented youth who had descended upon Washington, DC, to force Congress to take action.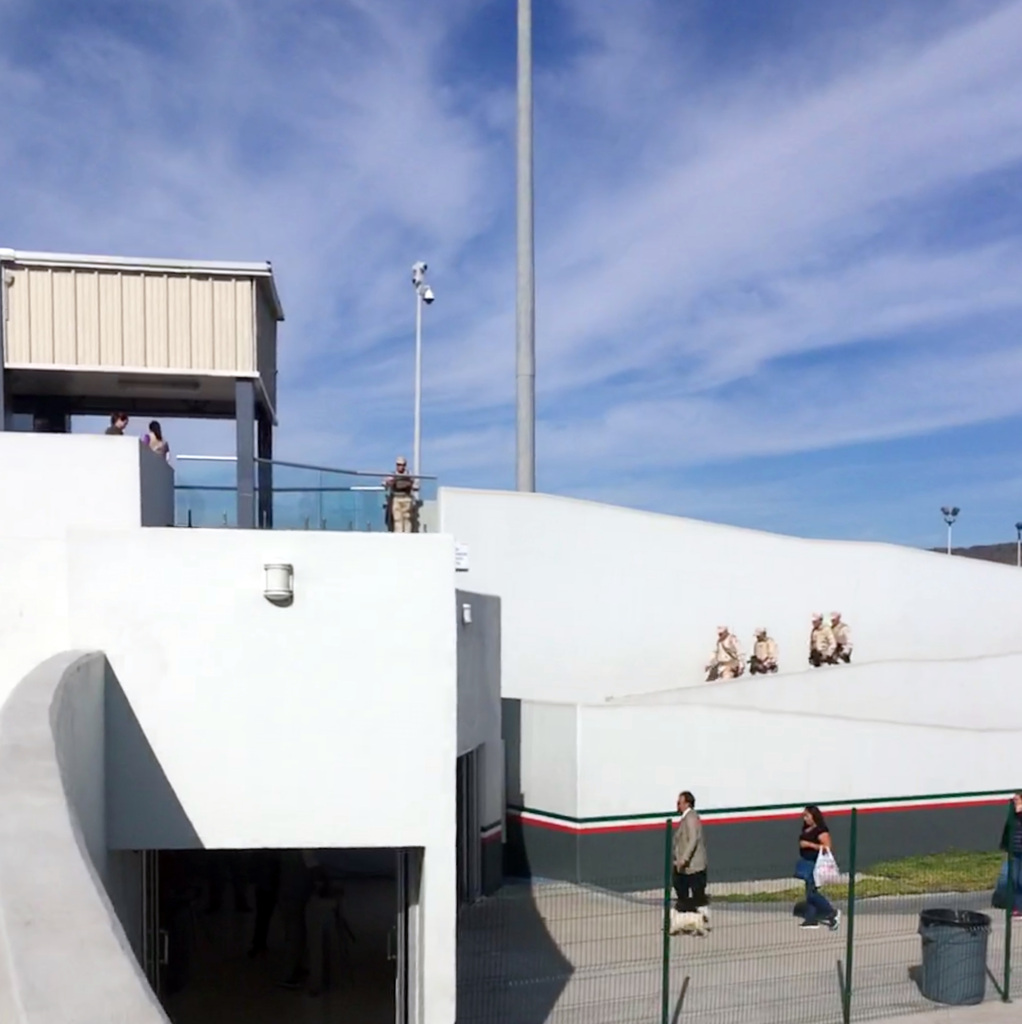 At Chaparral Port of Entry in Tijuana, Mexico, children and young women come to seek asylum only to face armed US and Mexican guards and private security forces. Many are turned away, a violation of US law.
Every single day 122 DACA recipients lose their protections. But these young people are not running scared. They keep on fighting, screaming at the top of their lungs, "UNDOCUMENTED UNAFRAID, SIN PAPELES SIN MIEDO."
Jean, Ravi, and Maru are not backing down from their fights either—they are unafraid of the retaliation, unafraid of the forces that are trying to shut them up.
For GFC, this is a new space to inhabit. The Adolescent Girls and Migration initiative is the first initiative where we are strategically participating in advocacy and movement building. And it's happening at a time when, more than ever before, migrant girls are at risk and activists are being targeted.
But if the events of the last few days teach us anything, it's that communities cannot trust politicians to protect them or do what's right.
For communities impacted by hateful, harmful policies, these are not just political issues. These are their lives.
We are proud to stand by and support those who fight for issues that directly impact them. Our commitment to the grassroots is apolitical, but we are living in a time when people's lives are politicized. We stand with the people and we know we're standing on the right side of history.
We will continue to give voice to those whose voices are suppressed. They deserve to be heard.
To support Maru sign her petition here.
Learn how to fight for Ravi's freedom here.