Colorful murals surround the open classroom where a crowd of curious teens circle around Erasmo. Both a student and a facilitator, Erasmo is empowering youth to think critically about gender inequality in their community.
"Historically, a patriarchal system has conditioned the belief that men and women are unequal – that a man is superior to a woman. I believe that isn't the case," Erasmo said. "Men and women are equal, and we both have basic human rights."
Erasmo, 25, who was born and raised in Guatemala, believes gender equity is socially necessary and important for building a just and safe world for everyone. In 2016, our grassroots partner GOJoven Guatemala, a member of our Empowering Adolescent Girls Project, awarded Erasmo with a Reformation Scholarship. The scholarship provides young professionals with opportunities to participate in workshops and exercises centered on learning about sexual and reproductive rights.
This year-long scholarship sparked Erasmo's interests in facilitating youth workshops that cover sexual and reproductive rights, gender, and self-care.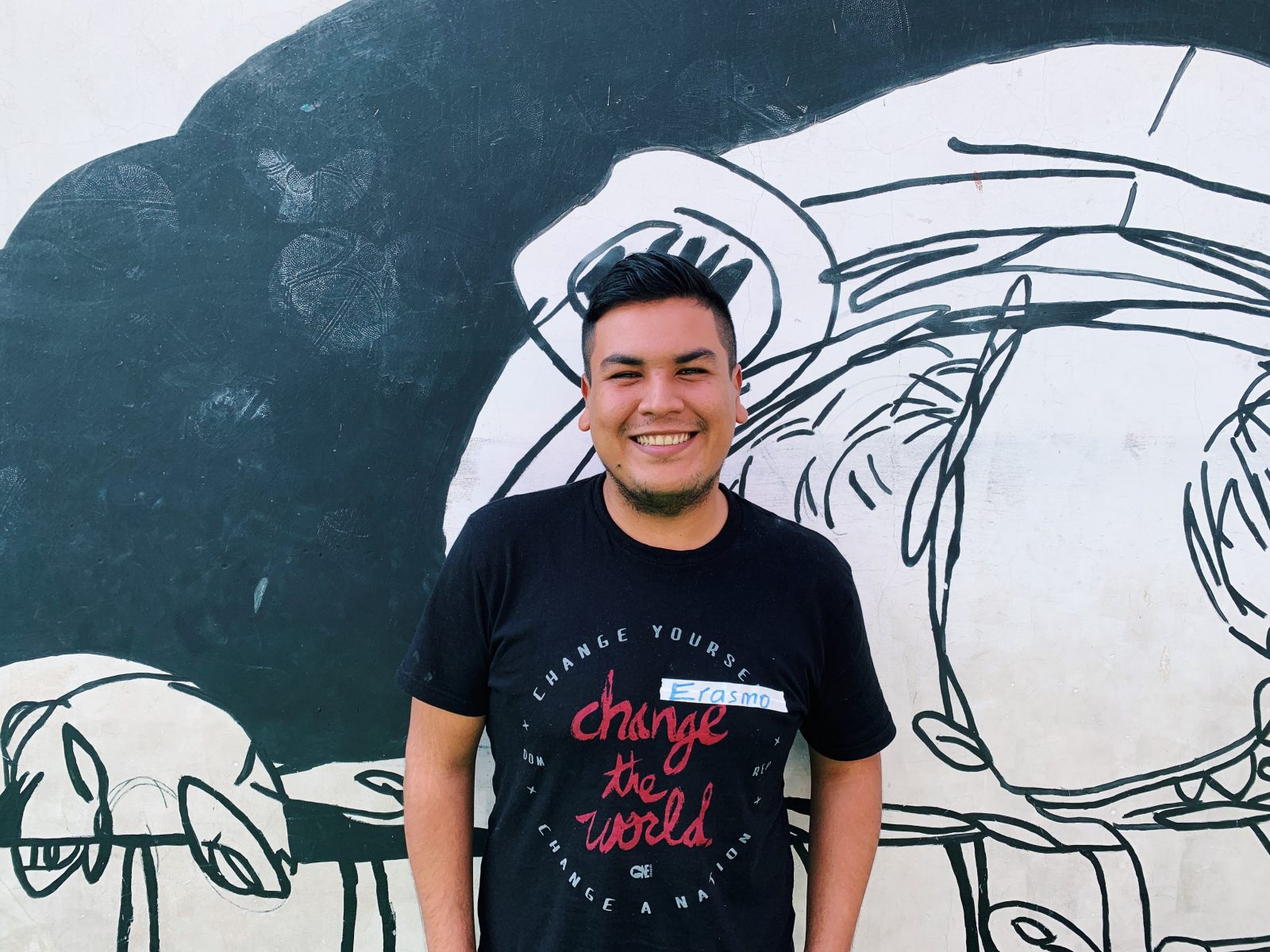 "I began to work with many teens and youth from across the country. My experience has been, and continues to be, super fulfilling. It has allowed me to participate and be part of spaces where I can network with like-minded people. I've also connected with people who I've been able to help newly rebuild themselves," Erasmo said.
Today, Erasmo is balancing his student life (studying clinical psychology with plans to pursue a master's degree in mental health) and his job as a GOJoven Guatemala Reformation Program Assistant.
"GOJoven Guatemala specifically works to promote the sexual and reproductive rights of adolescent youth in Guatemala, particularly youth who are not recognized or supported by the 'system'," Erasmo said. As a Program Assistant, Erasmo develops and leads workshops tailored specifically for youth, and he also assists with the selection process for incoming scholarship recipients.
Erasmo believes that sharing context and knowledge around gender equity will influence the future of decision making and societal attitudes for the better. He also takes his beliefs outside the classroom, and into his personal life.
"I apply this to my life by always questioning and visiting my privilege as a man. I always try to, in some form, support and create spaces as a man that help women assume roles as the leader or protagonist," Erasmo said.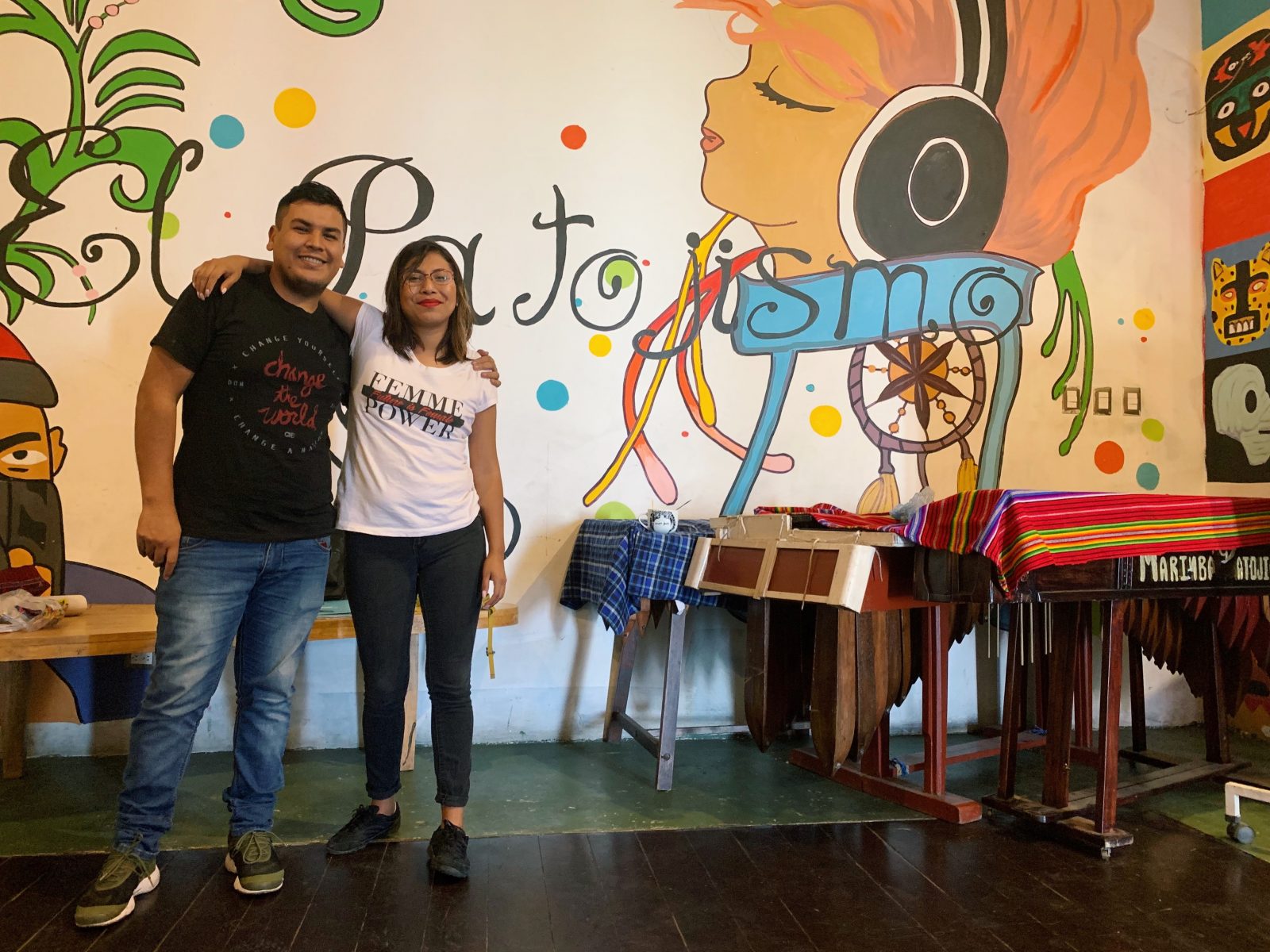 During our visit, we watched Erasmo work alongside his female counterpart, Joseline. Together, they facilitated two workshops around defining self-confidence and how to build it. In under an hour, they had all participants hooked through dynamic activities and discussion, which involved movement, collaboration, and creativity.
One activity involved tracing individual silhouettes. At the feet of their tracing, youth highlighted accomplishments. In the belly, they wrote what makes them happy, and in the head, they shared their dreams. One boy boldly wrote that his dream is to grow old.
In another activity, Erasmo and Joseline asked a group of young girls to draw "Dream Trees" that illustrate hopes and dreams for their future.
By the end of each workshop, illustrations of Dream Trees and aspirational silhouettes hung along the wall. Youth buzzed with conversation, and a smile spread across Erasmo's face.
"I believe in working together as a team to build something. Growth is collective, and in that anything is possible," Erasmo said. "Together, we can work towards everyone's dreams, work towards everyone's equal rights – because I believe when one person on your team wins, we all win."
Erasmo's story is part of Global Fund for Children's Role Model Series, featuring inspiring youth who are standing up for children's rights around the world.