Nota del editor: esta publicación también está disponible en inglés.
El entrenamiento de boxeo le otorgó a Veraly una nueva visión de ella misma y de su comunidad. Esta es su historia en sus propias palabras.
Me llamó Veraly, tengo 15 años y soy del Departamento de San Marcos, en Guatemala.
Vengo de una familia muy trabajadora, de campo. No teníamos ningún lujo pero mis padres me dieron algo más importante: me enseñaron a valorar el trabajo duro. Me enseñaron a amar la tierra. A ser humilde y respetar a las personas sin importar su origen.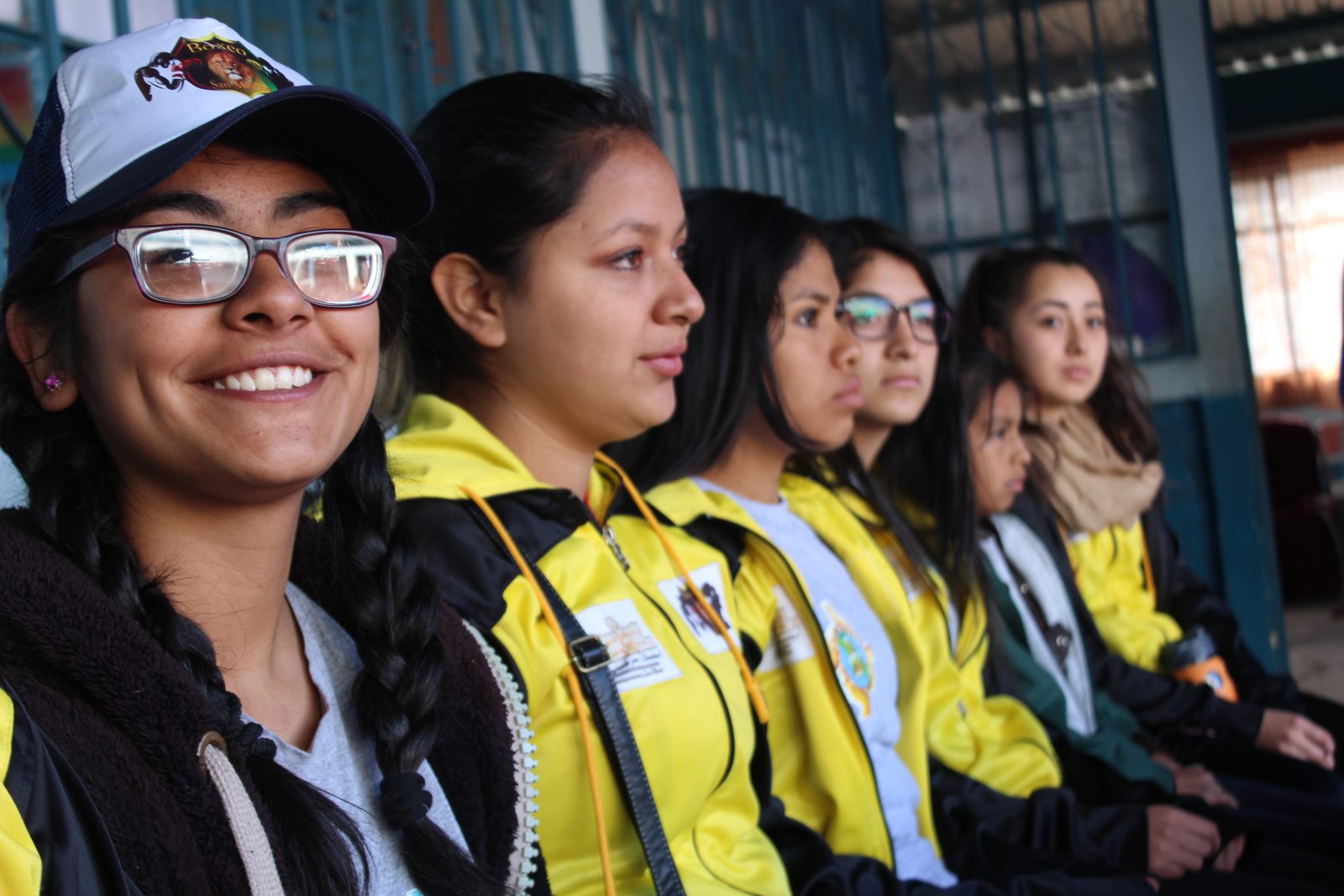 De las cosas que más me gustaban cuando era más pequeña era acompañar a mis abuelos al campo. Sembraban maníes, tomate whiskey, zanahorias, manzanas… de todo. Se la pasaban todo el día trabajando de sol a sol. Gracias a ellos me di cuenta que a veces las cosas que parecen más sencillas requieren de mucho esfuerzo. Que la vida hay que ganársela. Porque estar vivo es un privilegio.
Fue este año que me decidí a aprender boxeo. Pensaba que únicamente era un deporte de hombres hasta que vi a mujeres practicando, entrenando. Así que les dije a mi familia que quería entrenar y aunque al principio me miraron raro, siempre me apoyaron. Mi papá me dijo que el también había entrenado cuando era joven. Me dijo que era un deporte que exigía mucho, que se necesitaba mucho compromiso, trabajo duro y disciplina. Y ahí me convencí. yo quería conocer mi cuerpo, mejorarlo. Cultivarlo, así como se cultiva la tierra.
Ya en los entrenamientos me hablaron de una organización que se llama "Jóvenes por El Cambio", me explicaron que era para que la gente joven se juntara y conociera más sobre su comunidad, sobre cuáles son sus problemas y como organizarse para intentar solucionarlos.
Lo más bonito de todo es que por querer cambiar a los demás, por querer cambiar el mundo, termine cambiándome a mí misma. Y mientras más participaba en Jóvenes más sentía como mi carácter iba cambiando. Como iba perdiendo el miedo a hablar, a expresarme, a ser yo misma. Aprendí a tener autoestima y a encontrar fuerza en el trabajo colectivo.
Hacíamos box y nos hablaban de igualdad de género, que somos iguales hombres y mujeres. Que el cuerpo de una mujer no le pertenece a nadie más que a ella misma. Y que debe defenderse si es necesario. Por que siempre hay que defender lo que somos.
El box me dio disciplina, y Jóvenes me dio conciencia. Los dos me dieron corazón y ganas de ser mejor todos los días.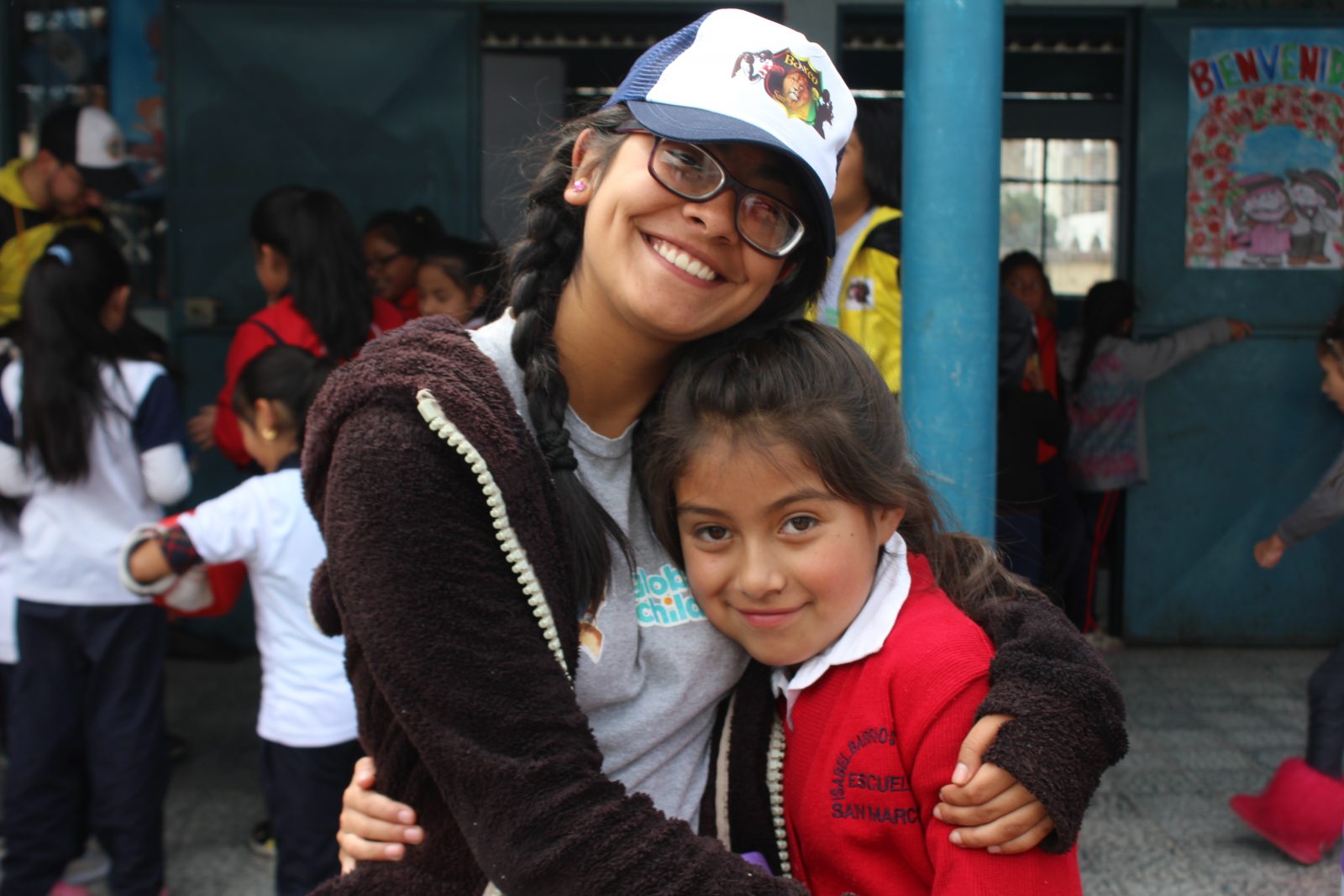 Y entendí que las personas somos muy distintas, pero que eso está bien y que a pesar de todo podemos ponernos de acuerdo y mejorar nuestra comunidad. Aprendí que las personas de Guatemala dejan todo atrás y arriesgan mucho por tener una mejor vida porque muchas veces no tienen oportunidades acá, porque son discriminados, porque se sienten solos. Y yo no quiero que se sientan solos.
Así que en Jóvenes hacemos de todo: damos talleres en escuelas, hacemos obras de teatro, campañas para recoger basura, damos becas de estudio, organizamos eventos públicos como muestras de fotos, dialogamos con las autoridades. Todo para seguir transformando y transformándonos. Para que la gente migre por gusto y por amor, no por miedo o por necesidad.
Y queremos cambiar lo que pasa en nuestra familia, en nuestra comunidad, en nuestro Estado. Queremos escuchar y que nos escuchen. Queremos conocer otras organizaciones y otras luchas. Nosotros también queremos sentir que no estamos solos.
Queremos que nos conozcan y que nos apoyen. Muchas veces dicen que los jóvenes somos apáticos, que somos criminales, que no nos importa nada. Pero no es verdad. Los jóvenes necesitamos que se nos escuche. Tenemos mucho que aprender, pero también mucho que enseñar.
Les digo a los jóvenes que se organicen, que luchen, que no se dejen vencer. Que el esfuerzo vale la pena y que si nos juntamos podemos hacer cosas increíbles. Y que, aunque a veces no lo parezca, siempre hay alguien dispuesto a escuchar. Siempre hay una luz, aun en medio de la oscuridad más grande.
Gracias a GFC, y a las organizaciones con los que trabajamos, por hacernos sentir que no estamos solos. Por ayudarnos a cambiar. Gracias, muchas gracias por estar. Y por su luz.
---

Procedentes de San Marcos, uno de los Departamentos más pobres de Guatemala, Jóvenes por el Cambio utiliza el deporte como una plataforma para estimular la participación comunitaria y la organización juvenil, especialmente de mujeres. Además de participar en el programa de Deportes y Organización Comunitaria desarrollado por Jóvenes, Veraly ahora ayuda a la organización impartiendo talleres de boxeo y género a niñas, niños y adolescentes.
Through boxing, art and collective reflection, Youth for Change seeks to tackle gender violence and promote a dignified migration with rights. Know them and support them!
La historia de Veraly es parte del Fondo Global para la Niñez Role Model Series, presentando jovenes que defienden los derechos de los niños en todo el mundo.