Join us to celebrate a momentous occasion – Global Fund for Children's 30th Anniversary of advancing the rights of children and youth around the world.
2024 is the 30th anniversary of Global Fund for Children's work partnering with local leaders and changemakers around the world; partnerships that have powered the potential of millions of children and young people in all corners of the globe.
2024 will see GFC mark this milestone in a range of ways – through moments of celebration and reflection – with deep recognition of the fortitude and determination of our incredible partners around the globe; throughout this time, putting the children and young people we exist to serve, at the core of everything we do. Just like we have done every year since our incredible founder Maya Ajmera had her personal 'moment of obligation' on a train platform in Bhubaneswar, India.
Starting with Maya and joined by all our supporters, donors, friends, and champions over the last 30 years, we have continued to invest in the future of children, tackling challenges with solutions that are essential to the wellbeing of children and youth. All of what we do is possible because of your steadfast commitment to the power and potential of children and young people; with your belief that every child deserves a childhood.
We invite you to join us to celebrate our global movement; Stand with us in support of One World, One Childhood.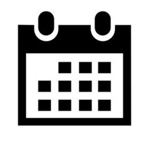 DATE
30th April, 2024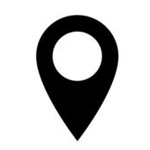 LOCATION
Frameless, London, UK
ATTIRE
Black Tie, Cultural, or Celebration Attire
To buy your table email Shivonne Graham at [email protected].
Save the Date
For the past 30 years, Global Fund for Children has been dedicated to making a difference in the lives of children and young people around the world. We have supported countless dreams, provided opportunities for growth, and helped build brighter futures. This gala is a testament to the incredible journey we have embarked upon together – none of this is possible without all our supporters, champions and cheerleaders!
Save the date and join us in celebrating three incredible decades of partnership with local leaders and the children and young people they serve.
Sponsorship & AUCTION
Sponsorship Opportunities
Our unique venue for the One World, One Childhood gala creates some one-off, beautiful moments to celebrate your brand or organisation in an elegant way that reflects your commitment to children and young people around the world. Please email Shivonne at [email protected] to discuss these and other ways you, your brand, or organisation can join the celebrations in an authentic, value-driven way.
We have eight sponsorship opportunities for the One World One Childhood gala and they all include a premier table at the event (tables are for 10 people).
Auction
An exciting time during the gala evening will be our highly-curated auction to raise money to continue our work into the next decade.
We will have three auction lots to celebrate the three decades of Global Fund for Children and our auction experience will be overseen by our Global Ambassasor Zuri Hall who will be our MC for this part of the evening.
To find out more about the auction lots or how to get involved in this part of the occasion, please email Shivonne at [email protected].
All money raised through sponsorship and the auction will be an investment in a better future for children and young people worldwide.
 
We look forward to celebrating this remarkable milestone with you.