Editor's Note: This blog is also available in Spanish. 
As Capacity Development Specialist for GFC, I'm based in Guatemala, intentionally close to our local partners in Central America. One of the benefits of living and working so close to our partner organizations is being able to witness firsthand the amazing work they do to empower children, adolescents and youth in their communities.
Most recently, Sololatecas por los Derechos de las Mujeres Jóvenes Indígenas (SPDMJI), a partner in our Empowering Adolescent Girls Initiative, invited me to participate in an informational school fair in the town of Tzucubal, Nahualá, in the department of Sololá, Guatemala. The fair took place at the town's Instituto de Educación Básica Telesecundaria, similar to a middle school in the US.
The event was the culmination of a series of training modules that the members of SPDMJI have carried out with 30 students during the academic year, which ends in October. These modules have sought to complement the education students receive at the school by addressing important life skills and themes such as self-esteem; self-care; youth leadership; environmental care; sexual and reproductive rights and health of young women; and the prevention of early pregnancy and marriage, migration, and gender-based violence.
The integration of these modules into the school curriculum was possible due to SPDMJI members lobbying with local educational center authorities. As Gladis Tambriz, SPDMJI Coordinator, explained, "We requested the educational center grant us a space and authorization to work with teenage students. Then, we worked collaboratively with school directors to schedule the dates of each workshop during the school year."
After the opening ceremony and the singing of Guatemala's national anthem, SPDMJI members divided the students into groups that worked together at each of five work stations highlighting the thematic areas addressed during the academic year.
At the Migration Prevention station, students reflected on the causes of migration to other countries and wrote the dreams they wished to fight for in the Tree of Dreams. According to Edson, a physical education teacher at the institute, "Despite the risks, parents invest more in migration than in education."
At the Sexual Education station, Gladis Tambriz passed a ball with glitter, which symbolized a sexually transmitted disease (STD). Students who touched the ball were exposed to the STD, while students who used a glove were protected from STDs and early pregnancy. This activity helped reinforce the importance that children and youth enjoy a childhood free from early pregnancies, STDs, and gender-based violence.
At the Self-care and Self-esteem station, Blanca Guarchaj encouraged students to talk about practices and attitudes that contribute to having a good self-esteem, and then invited them to dance to music while blindfolded to help free themselves from their shyness.
At the Environment station, Peter Guarchaj chatted with students about the importance of planting trees in places that have been most affected by deforestation in their community.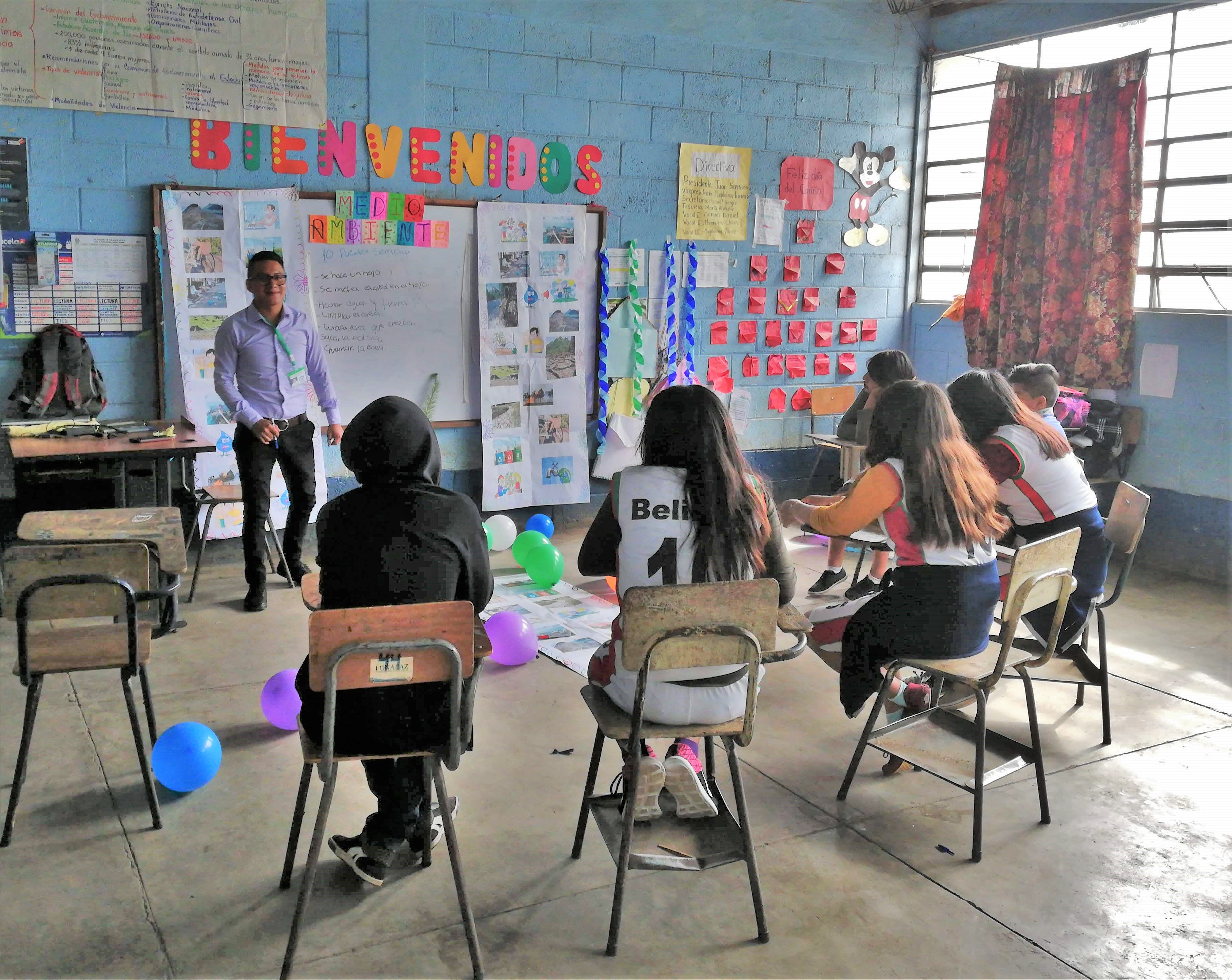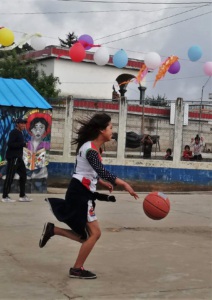 Finally, at the Sports station, teenage girls and boys shared the court and showed their competitiveness and energy in friendly basketball games.
At the closing of the information fair, SPDMJI presented diplomas to each participating student and, to reinforce the importance of reforestation and environmental care, presented them with pine tree saplings donated by Asociación Generando (ASOGEN), another partner in GFC's Empowering Adolescent Girls Initiative.
With the support of Dubai Cares through GFC, and thanks to the working relationship it now has with the local educational authorities, SPDMJI hopes to continue developing these extracurricular training modules with children and adolescents in the next school year, both in Tzucubal and in the neighboring communities of Palanquix y Patzité.
---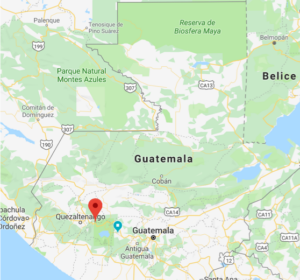 Sololatecas for the Rights of Indigenous Young Women (SPDMJI) is a youth-led organization that designs and facilitates workshops with girls, adolescents, and women in rural communities in Sololá, Guatemala to strengthen their self-esteem; promote gender equity and the rights of indigenous girls, adolescents, and women; and prevent early and forced marriage and violence against women.