On "Silk Island," many traditional weavers struggle to provide for their families. But under the care of dedicated teachers like Kong Sunly, young children get a chance at breaking the cycle of poverty.
At 6:30 AM, Kong Sunly waits at the gate of the childcare center, eager to welcome her young students.
The center is one of nine run by Global Fund for Children's partner Khemara, three of which are on the island of Koh Dach. Located just 15 kilometers from Phnom Pehn on the Mekong River, tourists flock to the island to see the "real Cambodia"—a bucolic community renowned for its silk weavers.
As the children gather in the yard for exercise and games, you would never guess the hardships that they face at home. Few weavers make a living wage: the families' meager income is sometimes not enough to buy food, let alone healthcare or school supplies.
With help from Khemara—and dedicated caregivers like Sunly—these children have a chance at breaking the cycle of poverty. Every part of the daily routine is designed so that regardless of their circumstances, each child gets a strong and healthy start in life.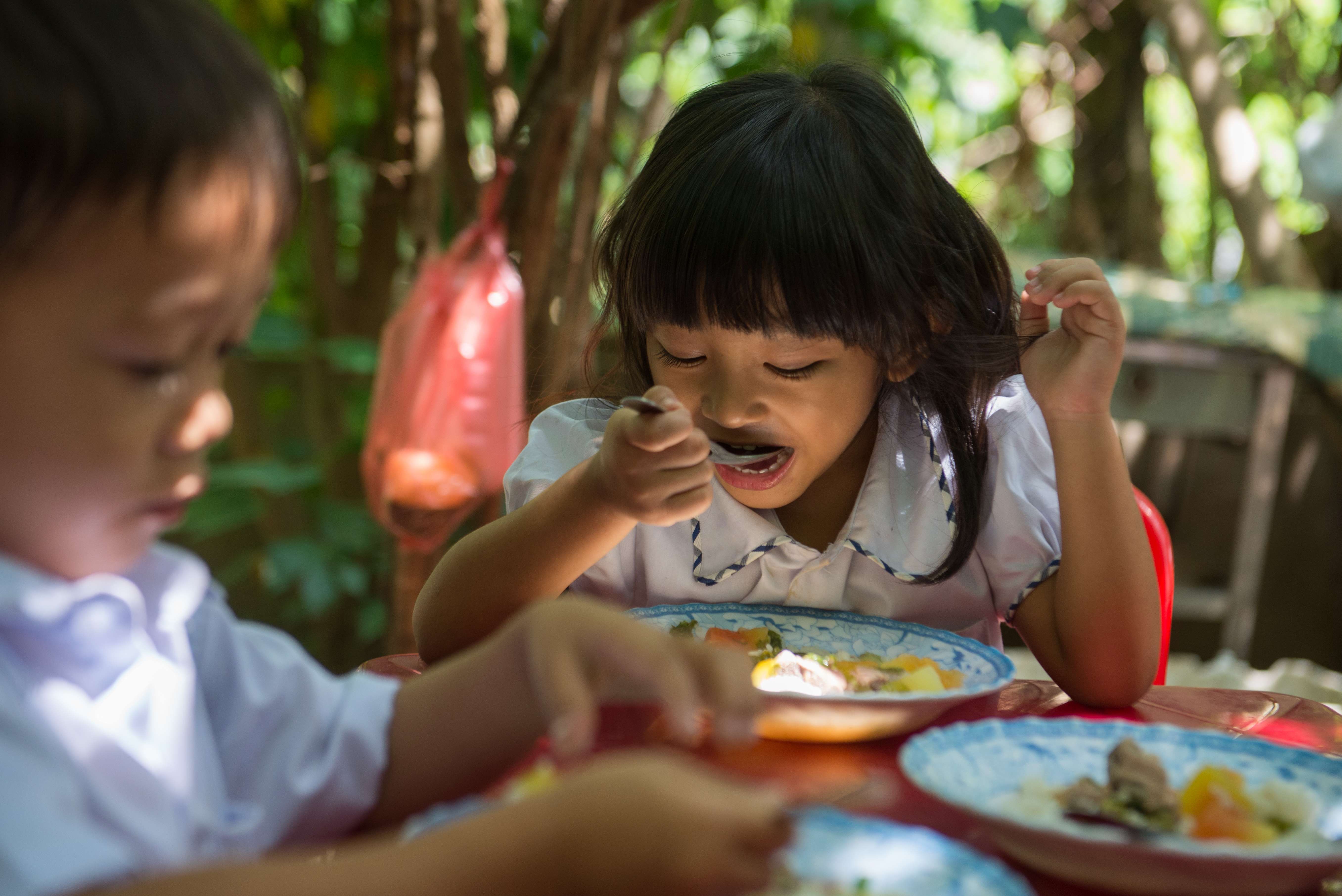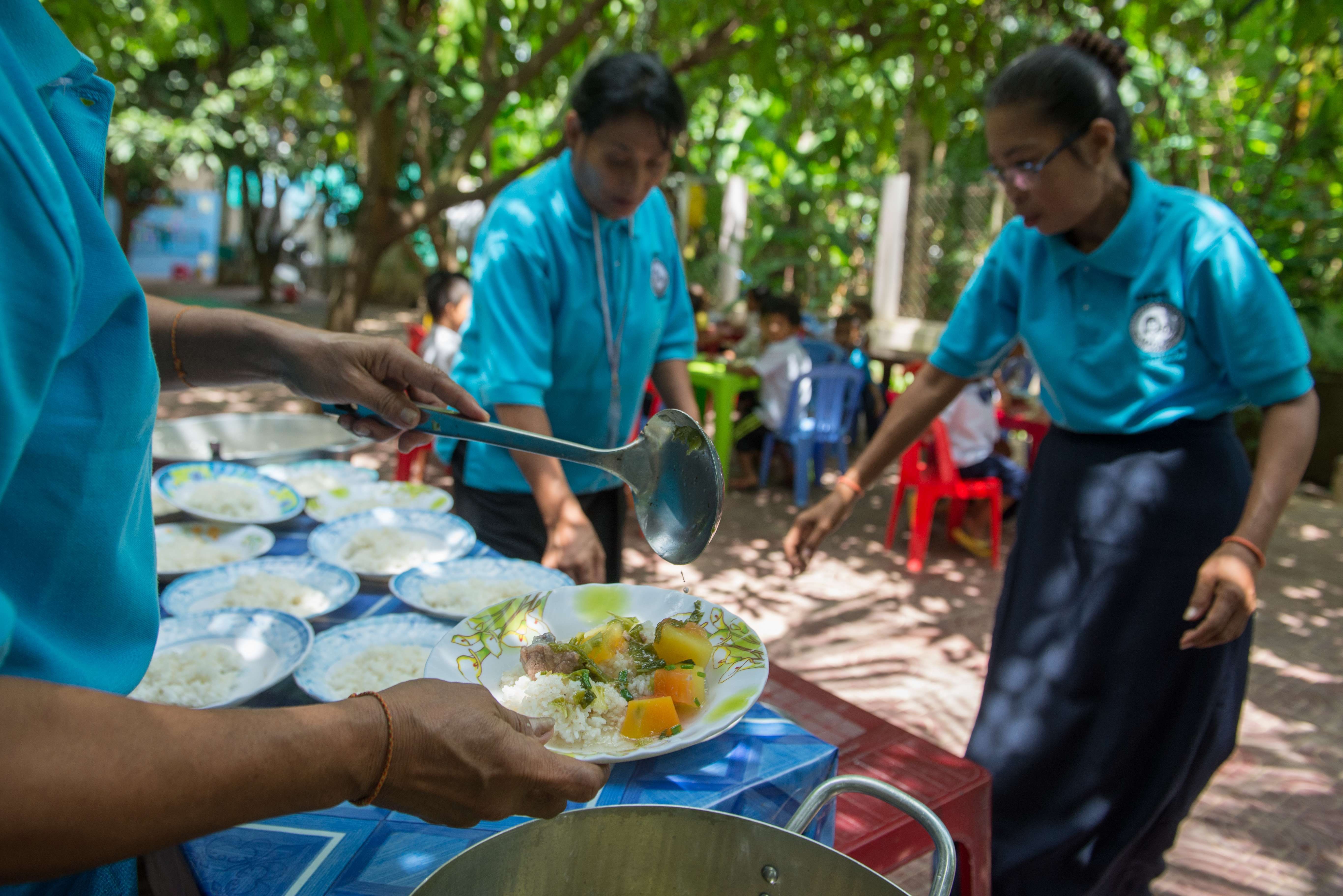 For a child who goes hungry at home, regular meals can make a world of difference to their development. So following exercises in the yard, Sunly and her co-teacher Roeung Sareth serve up a nutritious breakfast.
A full tummy also means the children can pay attention to their lessons!
With Sunly's help, the children learn to read and to count, and to speak English and Khmer—skills that lay the foundation for success in primary school and beyond.
When they are ready to go to school, Khemara helps the children enroll and provides scholarships to help the families pay for fees and supplies.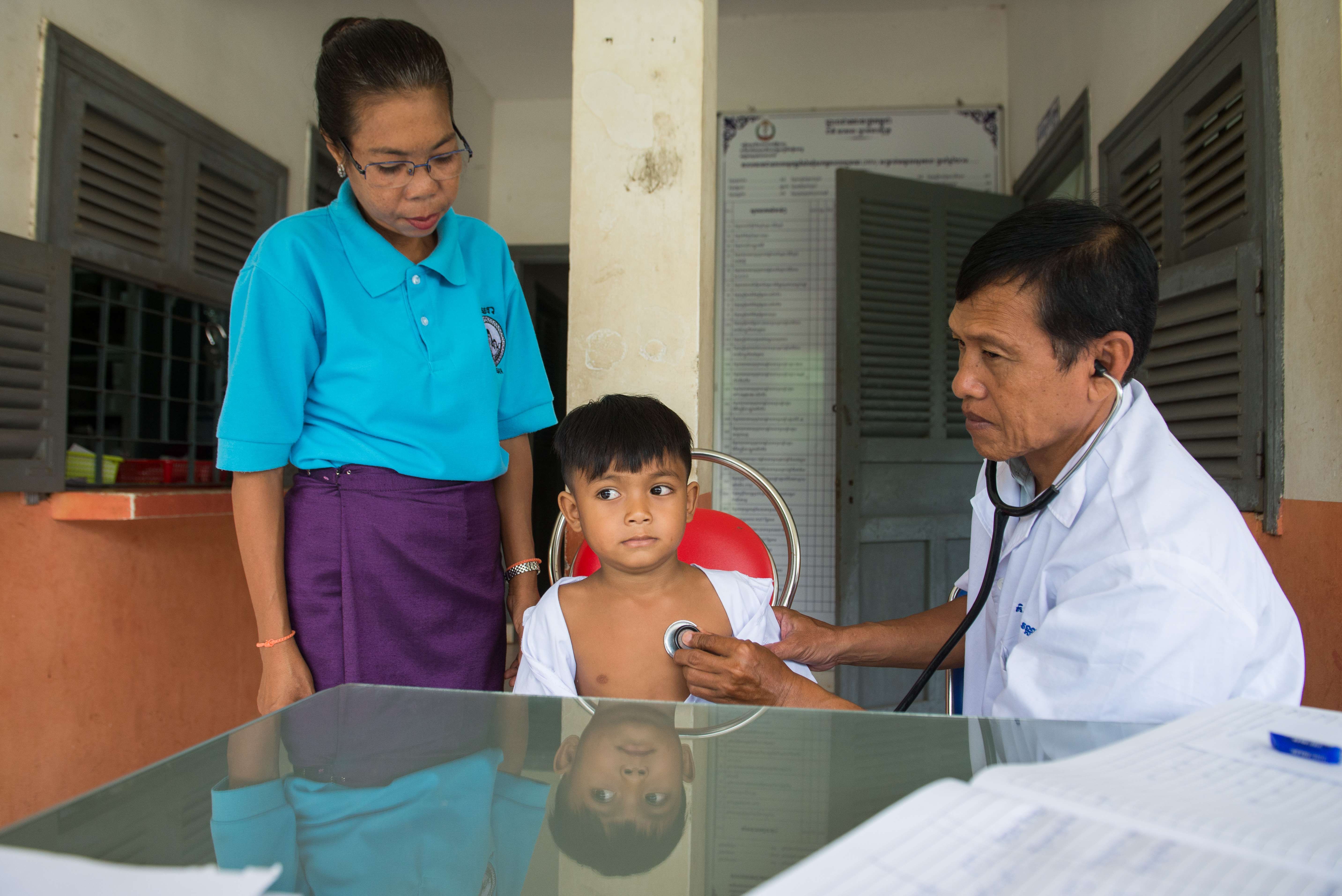 Because malnutrition and communicative diseases are real threats for these kids, doctors regularly visit the childcare center for basic check-ups. Khemara specifically reaches out to children affected by HIV/AIDS to make sure they have access to free medical care.
Sunly also teaches the children to brush their teeth and wash their hands—simple but essential habits that can help them grow up strong and healthy.
Without Khemara, many of these kids would be left at home alone while their parents work. This is particularly dangerous on the island, where the river is a constant threat to children's safety. But under Sunly's care, the children have a safe place where they can explore the outdoors, play games … and just be kids.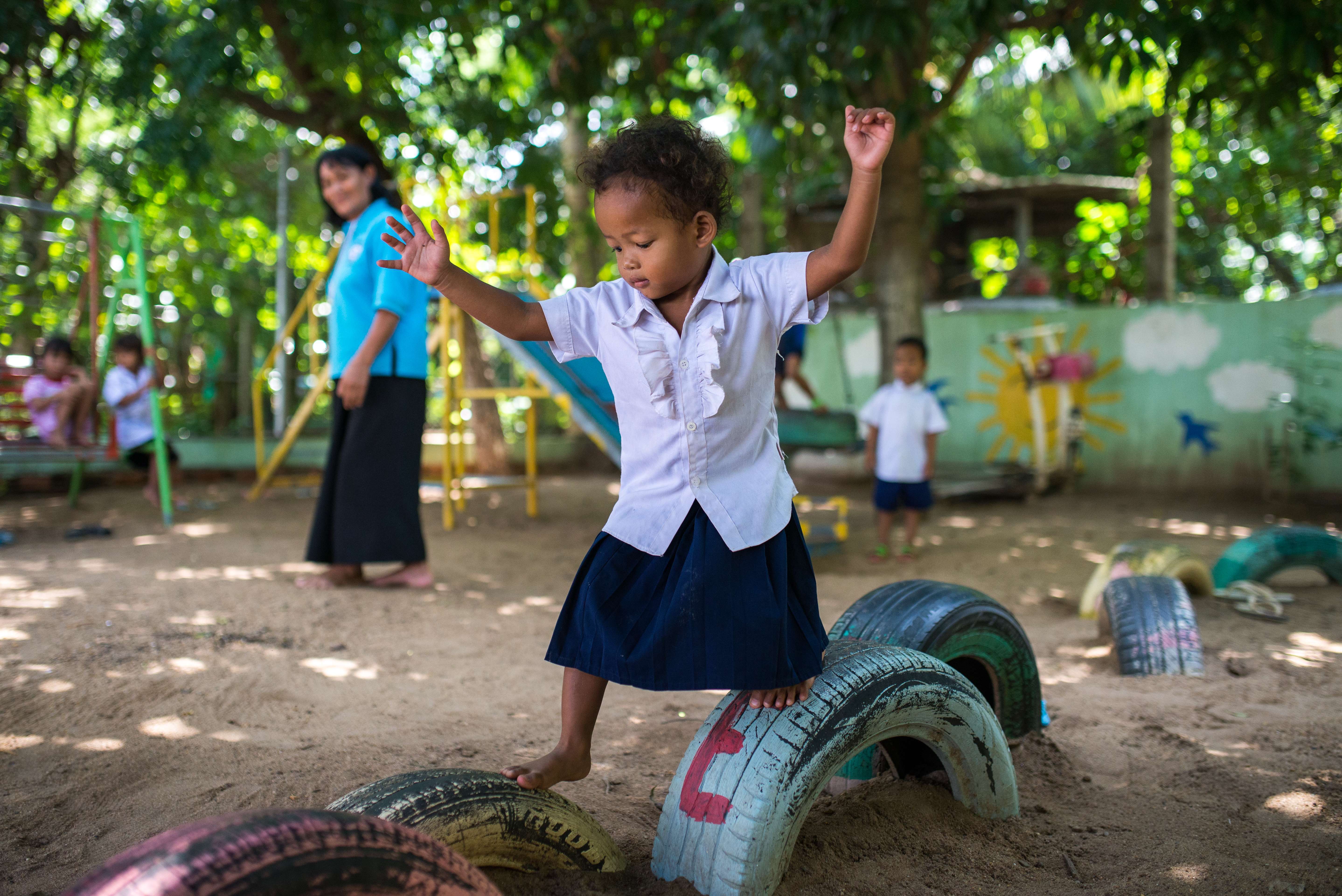 As Sunly points out, the childcare centers benefit families as a whole. "In addition to providing the children with education and healthcare, the centers also enable the parents to go out of their home, get some work done, earn a salary, and improve the living conditions of their families."
Since becoming a GFC grassroots partner, Khemara has expanded its reach from serving just over 1,000 children in 2011 to more than 4,200 in 2016. The organization is constantly improving the quality of its educational programs. Sunly recently completed a 45-day training run by the Ministry of Education to strengthen her teaching methods and practices.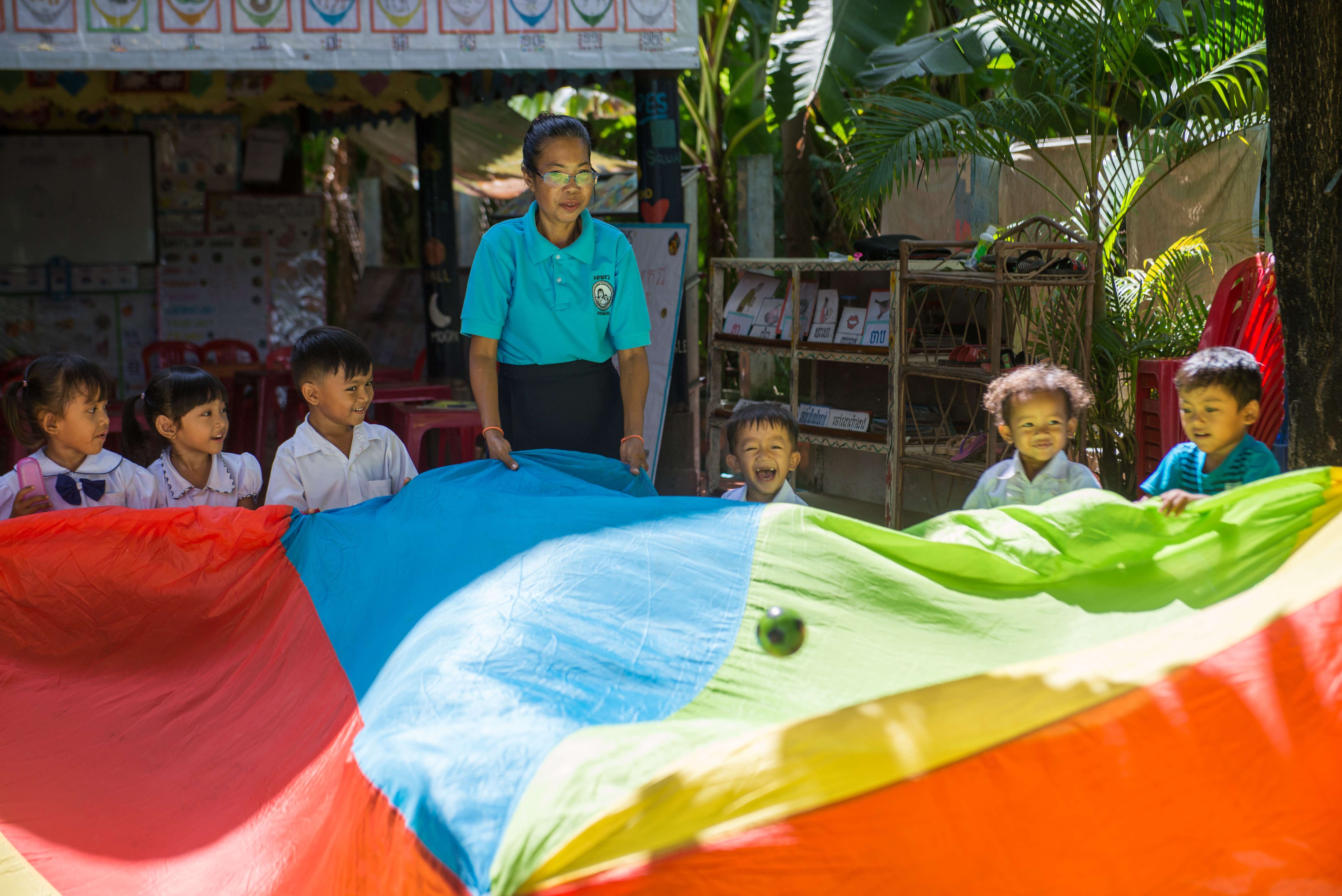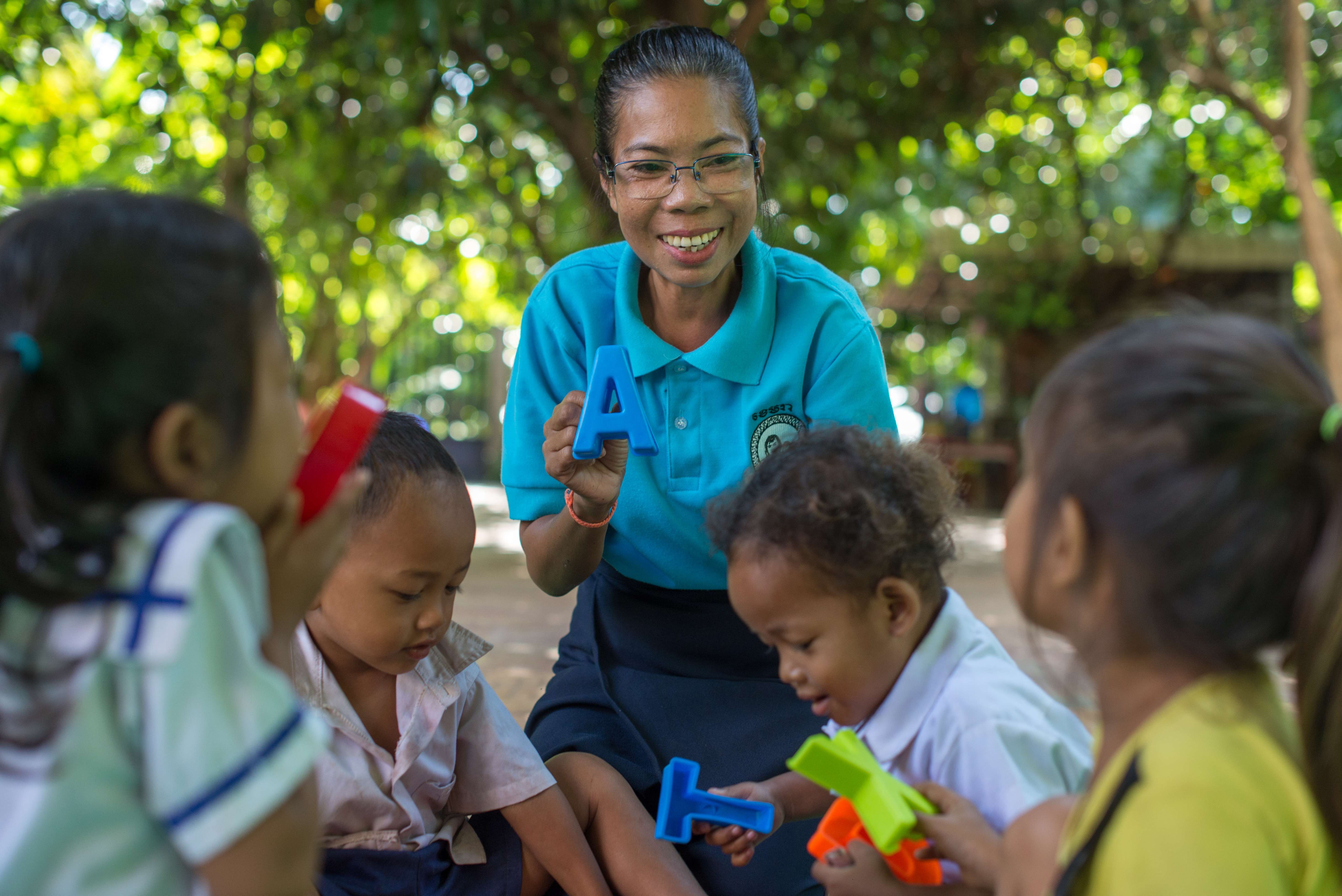 "I am extremely happy to be working at one of Khemara's childcare centers," says Sunly. "These centers have a great impact on the lives of the children who come here."
Global Fund for Children is grateful to Hortonworks for selecting GFC as its 2017 Spotlight Charity. Hortonworks is a key supporter in advancing our mission to transform the lives of children and youth worldwide, including the children at Khemara's childcare centers. Thank you for helping to fuel the work of local heroes like Kong Sunly! 
All photos © Kimlong Meng