What does the COVID-19 pandemic mean for education?
The coronavirus pandemic has had a devastating impact on education around the world, affecting more than 1.6 billion students and leaving 11 million girls at risk of permanently dropping out of school. 
To better understand the impact of COVID-19 on education, we hosted a global conversation that tapped into the perspectives of young leaders working with children and youth.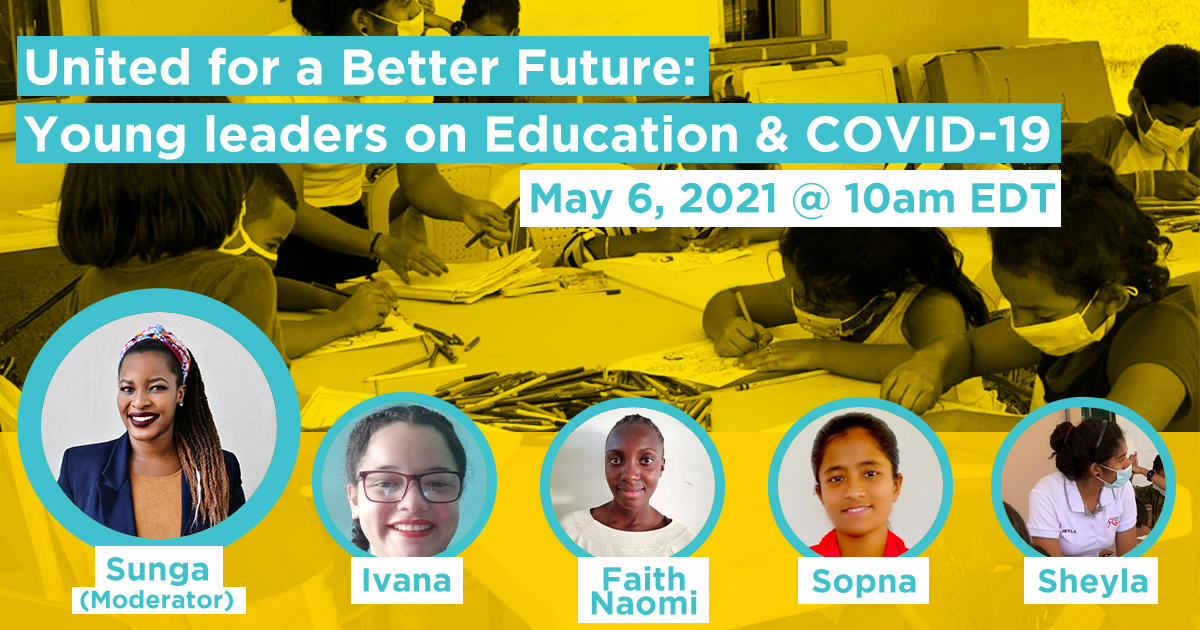 On Thursday, May 6, Global Fund for Children hosted a webinar featuring four young female leaders representing community-based organizations in South Asia, Africa, and Latin America. The speakers – aged 16 to 20 – provided their perspectives on how the pandemic has impacted children and youth and shared how they believe we can build a more equitable world in the future.
The webinar featured:
The event was moderated by Sunga Kufeyani, GFC's Youth Leadership Council Secretary and the Co-Founder of Loving Arms Malawi.
In addition to talking about the work their organizations do and their goals and hopes for the future, the speakers shared advice and inspiration.
"There will be challenges in life," said Sheyla from Nicaragua. "Whether they are social, economic, or emotional, you can do it. You can persevere. If you have a positive attitude about it, everything will be possible. And always remember that education is the most powerful thing that exists. When you are educated, you can be an agent for change."
The webinar, titled "United for a Better Future: A Global Conversation with Young Leaders about COVID-19," formed part of GFC's spring Celebration of Courage Campaign. If you missed the event, you can watch the recording here on YouTube.
Learn more about how GFC is supporting children and youth affected by the coronavirus – and how you can help.