Global Fund for Children and The National Lottery Community Fund announce partnership to reimagine boyhood
Grassroots organizations across England form network to engage youth in developing new ideas of masculinity.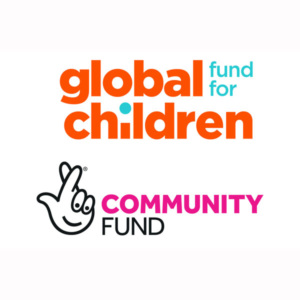 July 13, 2020 – LONDON – Global Fund for Children (GFC) announces today a dynamic partnership with The National Lottery Community Fund (TNLCF), the largest funder of community activity in the UK, to establish a new initiative with grassroots organizations working with boys and young men across England. Together, GFC and TNLCF will support a network of 10 community-based partners engaging young people to reimagine manhood and create more equitable gender relations.
GFC and TNLCF's partnership will support spaces for boys and young men to develop emotional intimacy and connection, break down gender stereotypes, and embrace more equitable attitudes and behaviors. It will also promote the role of children and youth as political and social change agents within their families and communities.
The initiative comes at a critical moment: research shows that young men in the UK who adhere to traditional ideas of masculinity are more likely to engage in risky behaviors, bully their peers, and carry out sexual harassment. They are more likely to experience depression and to commit suicide, with growing rates among youth under 25. Around the world, rigid gender norms contribute to men's use of violence against women and girls.
Stereotypes about how men and women should behave have harmful consequences for youth of all genders. These difficulties are compounded for young people who come from disadvantaged backgrounds, who face other forms of discrimination, and who have experienced violence and abuse themselves.
"Together with The National Lottery Community Fund and our community-based partners, we're working to advance equitable gender relations based on respect, equality, and social justice across England, as well as provide an opportunity to bring this work to a wider network," said Hayley Roffey, Senior Partnerships Director at Global Fund for Children.
"We're excited to support a new network of grassroots organizations that are hitting the reset button on the idea of masculinity."
"This partnership will bring together grassroots organizations across England to support young men to take the lead on issues that matter to them. What boys and young men learn about being a man affects how they manage their lives and relationships, and it also affects how they feel about themselves and the choices they make," said Shane Ryan, Deputy Director England at The National Lottery Community Fund.
"Now, thanks to National Lottery players, more will be given the space and support to explore what masculinity means to them and to find their own voice. This is a positive step for their wellbeing, and will no doubt benefit their wider communities."
As a partner to community-based organizations that engage young people around the world, Global Fund for Children's work to promote gender equity and freedom from violence and exploitation spans more than two decades.
In recent years, GFC has increasingly invested in local efforts that engage boys and young men in gender equity, as a complement to existing support for girl-led and girl-centered organizations. In the Americas, GFC's Changing Gender Attitudes, Empowering Girls initiative supports a cohort of local organizations in Guatemala, Honduras, and Mexico working with boys and young men to develop attitudes and behaviors that promote girls' empowerment.
The National Lottery Community Fund has awarded Global Fund for Children £449,701 to build this new partnership in the UK.
Press Contact:
Nina Ford
Communications and Digital Media Manager
[email protected]
+1 202.869.3854
###
About Global Fund for Children & Global Fund for Children UK Trust:
Global Fund for Children partners to build a world where all children and youth enjoy equal resources and opportunities in society and live free from violence, discrimination, and exploitation. To that end, GFC invests in innovative local organizations, helping them deepen their impact and build their capacity for social change. Together, GFC and its partners advance the rights of children and youth facing poverty and injustice and equip them with the tools and skills to reach their full potential. Since 1997, Global Fund for Children has invested $44 million in more than 700 organizations, reaching more than 11 million children and youth worldwide.
Website | Facebook | Twitter | Instagram | LinkedIn | YouTube
About The National Lottery Community Fund:
We are the largest funder of community activity in the UK – we're proud to award money raised by National Lottery players to communities across England, Scotland, Wales, and Northern Ireland. Since June 2004, we have made over 200,000 grants and awarded over £9 billion to projects that have benefited millions of people.
We are passionate about funding great ideas that matter to communities and make a difference to people's lives. At the heart of everything we do is the belief that when people are in the lead, communities thrive. Thanks to the support of National Lottery players, our funding is open to everyone. We're privileged to be able to work with the smallest of local groups right up to UK-wide charities, enabling people and communities to bring their ambitions to life.