Former GFC Board Chair Juliette Gimon Leaves a Legacy of Giving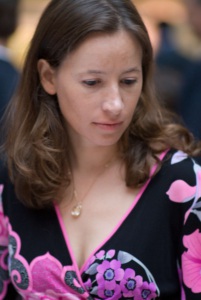 With heavy hearts we share the news that Juliette Gimon, a longtime supporter and former board member and chair of Global Fund for Children, passed away on February 24.
Juliette joined the board of Global Fund for Children in 2002 and served as board chair from 2007 to 2011. Her creativity and dedication to smart philanthropy infused her career and daily life. Throughout her years of service to GFC, Juliette shared her passion for improving the lives of children and youth around the world and ignited that same passion in others. She was especially close to Global Fund for Children's Founder and former President Maya Ajmera, who wrote this moving reflection on Juliette's life.
We are honored that Juliette's family has suggested donating to Global Fund for Children as a tribute to her legacy. If you would like to make a contribution in Juliette's honor, please donate here.