Connie's family—like many of Hong Kong's poor—was saddled with debt. To help pay it off, Connie started working at a nightclub. She was only 15 years old.
In Hong Kong, thousands of girls like Connie are exploited in the commercial sex industry. Living on the margins of society, they face extreme challenges when trying to get healthcare, go to school, or find another job.
At the nightclub, Connie endured terrible hardship, including a violent attempted rape. Trapped in a tough world, where young girls like her were exploited against their will, Connie was arrested at age 18. Then she reached out to Teen's Key for help.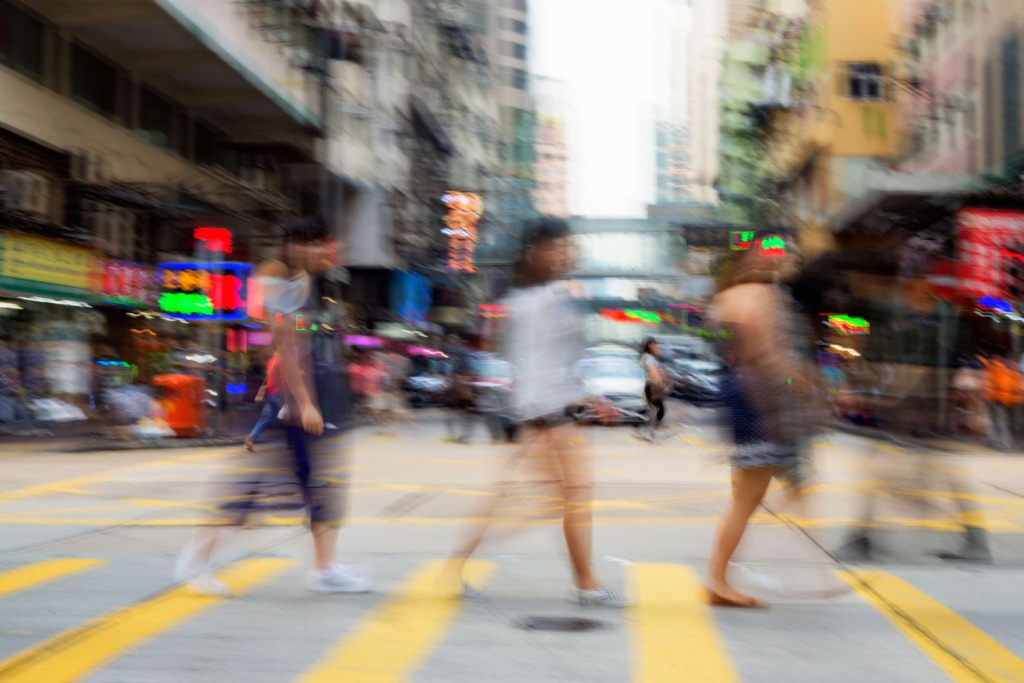 © Michael Kistler
The only organization of its kind in Hong Kong, Teen's Key helps teens caught in the sex industry to access the tools and resources they need to rebuild their lives and realize their potential.
Because this population of young people is largely invisible, Teen's Key conducts outreach on the streets and in nightclubs, as well as online. Most teens involved in commercial sex operate on the internet, which is also where they are most comfortable accessing information about health, safe sex, and human rights.
© Michael Kistler
Once trust has been established, Teen's Key offers individualized, life-changing services: legal advice, health services, peer support groups, and academic and occupational counseling to help each girl understand her rights and shape her own future.
For girls in secondary school, Teen's Key holds seminars on reproductive health and offers an innovative series of classes on body image, with the goal of helping beneficiaries to make positive and healthy choices.
In Connie's case, Teen's Key educated her on her legal rights and accompanied her through a yearlong prosecution process. Now, at age 21, Connie is studying to pass the Hong Kong Diploma of Secondary Education exam. She then hopes to apply for a degree in psychology, which she wants to use to help girls like her.
Global Fund for Children became the organization's first US-based funder in 2012, when Teen's Key was serving just 83 girls. Today, Teen's Key reaches more than 700 girls and young women each year, and is receiving local and global recognition. In 2015, it was among five GFC partners that received the inaugural With and For Girls Award, a global award designed to identify and support strong, community-based, girl-driven organizations. In Hong Kong, the police department invited Teen's Key to provide sensitivity training to the police on young women in the sex industry.
With support from GFC, Teen's Key has completed its first strategic planning process and is now planning several capacity-building sessions for its staff and board members to further improve its work.
Led by young women, Teen's Key engages the girls it serves as active participants in its programs and strategies; one of its former beneficiaries is now a board member.
In an interview, Teen's Key founder and director Bowie Lam said, "Teen's Key is a platform for these young women and girls to realize their own potential, rebuild their lives without judgment, and learn to be leaders with the support of their peers. We are proud that girls are leaders at Teen's Key, not only 'beneficiaries.'"
Global Fund for Children is grateful to The Estée Lauder Companies Charitable Foundation, which partners with GFC to help children and youth—particularly adolescent girls—access education and build skills for brighter futures. The photographs in this story were made possible by The Estée Lauder Companies Charitable Foundation as part of its support to GFC and Teen's Key.