Remembering Joan Platt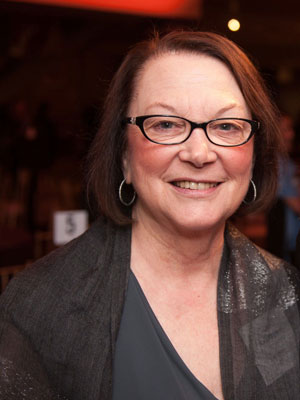 Global Fund for Children lost a longtime friend and supporter last month when Joan Platt passed away on November 23, 2020. Joan was an active philanthropist and community volunteer with a passion for human rights, education, and international development. Joan served on the GFC Board of Directors from 2009 to 2015 as Grantmaking Committee Chair, Secretary, and Vice Chair, and was a member of GFC's Silicon Valley Leadership Council.
As Founder and President of the Joan and Lewis Platt Foundation, Joan was dedicated to advancing the missions of a wide range of nonprofit organizations, from global entities like GFC and Human Rights Watch, to critical local institutions like the Lewis and Joan Platt East Palo Alto Family YMCA.
"While Joan and I did not serve at GFC at the same time, I met Joan at the Global Philanthropy Forum in 2018 and enjoyed our candid conversations about GFC's history, progress, and potential. She remained a strong advocate for GFC's mission even after her time on the Board ended," said John Hecklinger, President and CEO of Global Fund for Children. "GFC and many other organizations will miss her leadership, compassion, and frankness."
"Joan was a human rights advocate. She cared very deeply about the rights of vulnerable children and youth and was always willing to stand up for what she believed in. She was a defender of grassroots leaders everywhere," said Maya Ajmera, Founder of Global Fund for Children.
Maya Ajmera, Founder
John Hecklinger, President and CEO