Meet Elena, GFC's new Program Coordinator in Honduras
Meet Elena María Figueroa Rodríguez! As a Program Coordinator on GFC's Americas team, she coordinates the Supporting Early Education and Development initiative in Honduras.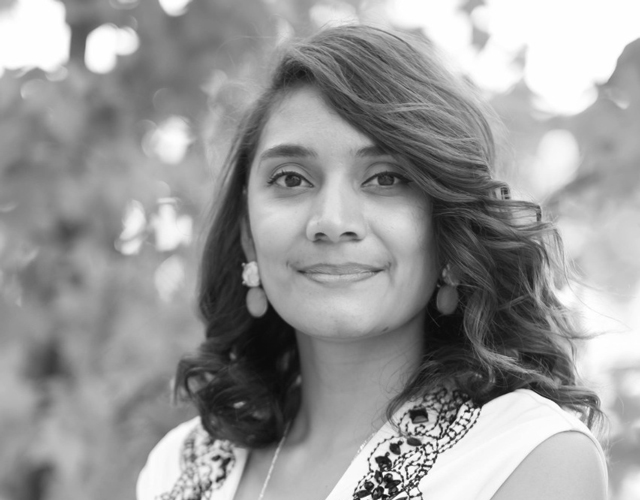 ELENA, CAN YOU TELL US ABOUT WHERE YOU ARE FROM AND ABOUT YOUR BACKGROUND?
I was born in the city of Tegucigalpa, Honduras, on a Sunday at 6:00AM. I am the youngest of three siblings. I love art, and I practice free diving, theater, and yoga. I studied psychology – I have a master's degree in research methodology – and now I am studying my second master's degree in coaching.
WHAT'S YOUR FAVORITE CHILDHOOD MEMORY?
One of my favorite childhood moments was playing ball with my dad and brother in front of my house, but instead of using a ball, we played with a giant, yellow lemon.
WHAT DREW YOU TO THIS LINE OF WORK AND TO GFC?
What attracted my attention to work with GFC was that it is an organization that seeks to help girls, boys, and young people in a different way, from a very human approach, creating a connection with people and showing a real concern for the growth of others.
WHAT DO YOU THINK WILL BE THE MOST CHALLENGING PART OF YOUR JOB? WHAT WILL BE THE MOST SATISFYING?
Perhaps one of the biggest challenges is to develop the work in another language that is not my mother tongue, but at the same time, it is a wonderful experience that has allowed me to learn a lot. As for satisfaction, I think it is wonderful to hear the words of thanks from the partners.
WHY DO YOU BELIEVE GFC'S WORK IS IMPORTANT?
I think GFC's work is important because it allows small organizations to grow and to help the development of children and youth who seek social transformation.
#FunFacts About Elena
WHAT WAS YOUR FAVORITE TOY GROWING UP?
When I was 7 years old, my mom gave me a cloth doll, which I named Elenita, and she was my favorite toy during my childhood.
WHAT DID YOU WANT TO BE WHEN YOU GREW UP?
I wanted to be a marine biologist because I love spending my time in the sea, looking at the crabs, fish, and stingrays.
WHAT'S THE WEIRDEST THING YOU'VE EVER EATEN?
Cactus in tomato sauce.
DO YOU HAVE A PET PEEVE?
Last minute changes without warning bother me.
IF YOU COULD HAVE ANY SUPERPOWER, WHAT WOULD IT BE?
If I had a superpower, it would be to be able to fly.