Global Fund for Children welcomes new Board members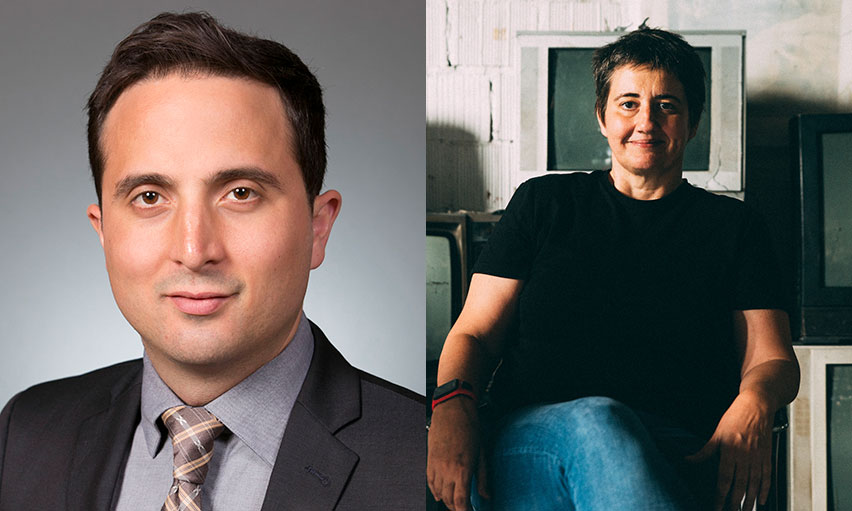 Global Fund for Children announces the election of two new Board members: Nicholas Antonas to the UK Trust Board of Trustees and Marijana "Maja" Savic to the Global Board of Directors.
GFC's Directors and Trustees bring wisdom and experience drawn from a deep body of knowledge. GFC honors their contributions as an integral part of its work to support local community-based organizations advancing the rights and opportunities of children and youth around the world.
"I am delighted to welcome Maja and Nicholas. Both offer unique perspectives and backgrounds that will greatly benefit the GFC team," said John Hecklinger, President and CEO of Global Fund for Children.
"Maja's experience leading an organization that GFC has supported for many years reinforces our commitment to serve partners first and to make sure local leaders have strong influence on how GFC operates. Nicholas has been a committed GFC Global Ambassador who brings deep legal expertise and a passion for creating opportunities for children and youth worldwide. He has been a terrific friend and advisor to our London team for several years, and I'm looking forward to working with him to ensure that GFC operates as a truly global team."
Nicholas Antonas (London, UK)
Nicholas Antonas is an energy and resources counsel at Akin Gump Strauss Hauer & Feld LLP's London office. He has ten years of experience advising international energy and resources companies and investors. Nicholas is passionate about providing pro bono legal assistance to worthy organizations and causes. He is an active member of his firm's pro bono organization, has provided training to representatives from African governments with newfound energy resources, and has managed a number of multijurisdictional human-rights research mandates, including conducting in-country research. He has proudly supported GFC for several years and is a GFC Global Ambassador.
"Global Fund for Children is a truly global leader at directing much-needed funds to the best grassroots organizations helping children around the world, always conscious of safeguarding the children and their future," Nicholas said.
"As a child, I was kept safe and given support and opportunities in a way that many children around the world sadly are not. I'm excited to join the Board of the Global Fund for Children UK Trust to play a part in their inspiring work helping children around the world feel as safe, empowered, and full of opportunity as I did."
Marijana "Maja" Savic (Belgrade, Serbia)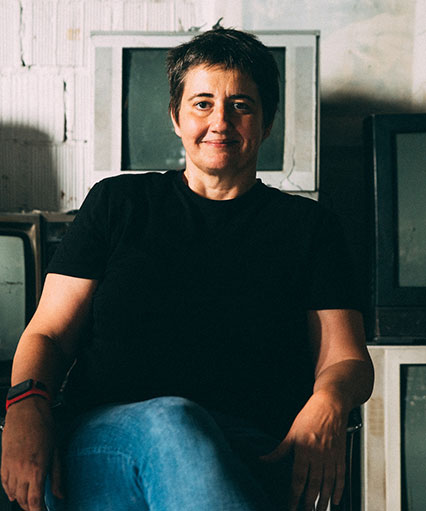 Maja Savic, Founder and Director of NGO Atina, is dedicated to providing direct support and long-term assistance to victims of trafficking and other forms of gender-based violence. Maja has more than 17 years of national and regional work experience in the field of human rights and human trafficking. Her work and dedication to this cause have been recognized both in Serbia and globally through numerous awards. NGO Atina is a GFC alumni partner, and Maja brings this important perspective to the work of the Board of Directors.
In 2015, Maja founded Bagel Bejgl Shop, a social enterprise dedicated to the economic empowerment of female survivors of human trafficking in Serbia. The profits from Bagel Bejgl help fund NGO Atina's other programs to support women and girls affected by trafficking and gender-based violence.
"Global Fund for Children has the key to success. They are investing in the progress of children and civil society organizations, as the two most valuable and crucial agents of change in society. What more could you ask for?" Maja said.
"Global Fund for Children is an endless source of knowledge. They are inclusive in a meaningful way, innovative, and honestly committed to the cause. I have witnessed the changes they made in the work of Atina, the organization I lead, contributing to its growth, and that is why I know and feel how great a privilege this is."
GLOBAL BOARD OF DIRECTORS
Shweta Siraj Mehta, Chair
Edward E. Nusbaum, Treasurer
Chris Wolz, Secretary
Jennifer Altabef
Kevin Cavanaugh
Mete Coban MBE
Michael Daffey
Swatee Deepak
John Hecklinger
Gunjan Jain
Nicole Kamaleson
Stacey H. Mitchell
Lila Rymer
Marijana Savic
Maria Vallejo-Nguyen
Greg Wallig
UK TRUST BOARD OF TRUSTEES
Michael Daffey, Chair
Michel Antakly
Nicholas Antonas
Mandy DeFilippo
Antoine de Guillenchmidt
Jim Esposito
John Hecklinger
Manju Lulla