Global Fund for Children welcomes new Board members

Global Fund for Children is pleased to welcome four new members to the Global Board of Directors and UK Trust Board of Trustees.
GFC's directors and trustees provide guidance and leadership drawn from a deep body of expertise and knowledge. Their contributions are an integral part of our work supporting community-based organizations advancing the rights and opportunities of children and youth around the world.
"I'm thrilled to welcome three new directors to GFC's Global Board and one new trustee to our UK Trust," said John Hecklinger, GFC's President and CEO. "Jamie Cain, Maulik Doshi, and Joan Lombardi join GFC's Global Board of Directors, bringing legal, strategy, and early childhood development expertise to GFC that will help us navigate a period of opportunity and growth. Sonal Patel joins the UK Trust Board of Trustees, bringing deep experience in the practice of philanthropy. All four new members share GFC's values and have a passion for achieving our five-year vision."
James "Jamie" Cain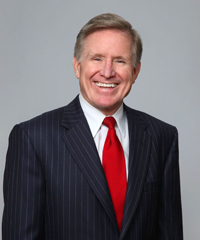 Jamie Cain is Of Counsel with Eversheds Sutherland. He has more than 40 years of experience in law and has guided insurers, banks, securities and commodities firms, and funds through significant transactions, including public and private securities offerings and mergers and acquisitions. He regularly works with US and foreign companies to interpret and comply with the myriad of securities, commodities, insurance, and banking laws that apply to these transactions.
A frequent speaker at industry conferences, Jamie is recognized for his knowledge of the Dodd-Frank Act and the regulation and use of derivatives. Jamie also advises insurers, banks, and broker-dealers in connection with cross-industry acquisitions and in the distribution of their respective products, both domestically and internationally. He holds a JD from Georgetown University and a bachelor's degree from the University of Notre Dame.
"As a longtime outside adviser to GFC, I have had the opportunity to observe the meaningful impact of the projects it funds and the total commitment of the people managing the organization. They truly make a difference, and I look forward to a broader role in helping GFC continue to have the same level of success as it grows," Jamie said.
Jamie has been supporting GFC for over a decade.
"As a donor, you can be assured that GFC efficiently deploys the donations it receives and does not do so in a way that limits the resources necessary to provide appropriate oversight of the organization and the myriad projects it funds," he added.
 Maulik Doshi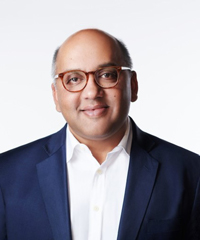 Maulik Doshi is Chief Business Officer at RiskSpan, which provides analytics for loans and structured finance investments. Before joining RiskSpan, Maulik worked for BlackRock for 18 years, including as Managing Director – Co-Head Americas – Aladdin Clients (Portfolio Management Software) and as Managing Director – Head of Financial Institutions. He previously served on the board of GlobalGiving, where he was instrumental in the organization's growth capital initiative. Maulik has a BBA in finance from James Madison University and an MS from American University's Kogod School of Business.
"Local is vocal: supporting the GFC leadership team to enhance the voices and outcomes of local institutions is what impact is all about," said Maulik. "Local, grassroots organizations know their communities, and helping accelerate their progress is what excites me about the work that GFC does. I am humbled to be involved in guiding the organization to its next level of impact."
Maulik lives in Virginia with his wife, Priya, and their two children. Maulik and Priya have been supporters of GFC since 2021 and hosted a GFC fundraiser at their home in December 2021.
"More people should know the passion that the GFC team has for the work that they do. I have never seen such dedication to the work and such eloquence in the storytelling as I have with the GFC team. Impact starts with passion, and this team has plenty!"
Joan Lombardi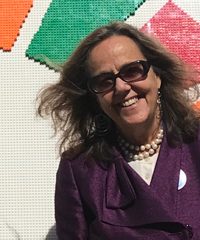 Joan Lombardi currently serves as a Visiting Scholar at the Stanford Center on Early Childhood, an initiative of the Graduate School of Education at Stanford University. In addition, she is a Senior Fellow at the Georgetown Collaborative on Global Children's Issues, on the Executive Leadership Council of the Early Childhood Development Action Network, and Co-Chair of Moving Minds Alliance's Research Forum on Young Children in Emergencies.
Joan has served in several positions in the public sector, including as the first Deputy Assistant Secretary for Early Childhood Development in the Obama administration and as the Deputy Assistant Secretary for Policy and External Affairs in Administration for Children and Families and the first Commissioner of the Child Care Bureau, among other positions, during the Clinton administration.
Over the past 50 years, Joan has dedicated her work to ensuring the healthy development of young children and support for their families in the US and around the world. She focuses on the promotion of nurturing care: the intersection of health, nutrition, early learning, safety and security, and responsive caregiving, as well as community strategies and policies that support child development and family wellbeing.
Outside of public service, Joan has been directing the Early Opportunities Initiative, serving as an adviser to international organizations such as the World Bank, WHO, UNICEF, the Center for the Study of Social Policy, and the Migration Policy Institute, as well as to philanthropic entities such as the Buffett Early Childhood Fund, the Bainum Family Foundation, Global Education Fund, and the Hilton Foundation.
Joan has long championed GFC, and in 2004 she served as a GFC International Fellow, working with GFC founder Maya Ajmera on multiple initiatives around knowledge development, policy, and children's books.
"I am honored to join the Board, as GFC supports all of those people around the world working to improve the conditions and dignity of children and families at the community level," said Joan. "Supporting local innovation works. When you put your faith in communities and support their needs, change happens."
Sonal Sachdev Patel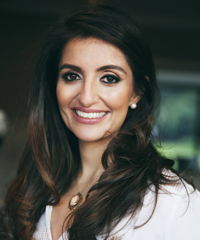 Sonal Sachdev Patel is the CEO of GMSP Foundation, a family foundation that supports strong frontline organizations working to improve the lives of some of the most marginalized people in India and the UK. Sonal is an experienced adviser and board member for organizations working in India, the UK, and globally on gender equality, climate change, education, and rights-based advocacy. She credits her early career and educational background at Cambridge University and Bain & Company with giving her a strong grounding in strategy, economics, and business.
Sonal co-founded She:Impacts, a group of UK-based female philanthropists supporting gender equality, and is a member of Women Moving Millions, a global group of women who have given over $1 million to gender-based work. She is the first Philanthropist in Residence at LSE's Marshall Institute and was awarded the 2019 Influencer Award by DSC Awards for her work in social change. Sonal is also the author of the best-selling book Gita: The Battle of the Worlds. She lives in London with her husband and two daughters.
"I am excited to be joining the UK Trust Board of Trustees because I have always believed in the power of community-led change at the grassroots. It has been the focus of my work at GMSP Foundation for over 10 years, and I look forward to learning from the GFC team, fellow trustees, and most importantly, our grassroots partners and the young people they are serving," Sonal said.
"One thing more people should know about GFC is that as well as shifting flexible funding fast to small grassroots groups, they also invest in these organizations' wellbeing, resilience, and capacity over the long term," she added.
GLOBAL BOARD OF DIRECTORS
Swatee Deepak, Co-Chair
Greg Wallig, Co-Chair
Lila Rymer, Treasurer
Chris Wolz, Secretary
have been elected to the UK Trust Board of Trustees
Mete Coban MBE
Maulik Doshi
Jaclyn Foroughi
Ian Glasner
John Hecklinger
Nicole Kamaleson
Joan Lombardi
Stacey H. Mitchell
Marijana Savic
Mark Wilson
UK TRUST BOARD OF TRUSTEES
Mark Wilson, Chair
Antoine de Guillenchmidt, Treasurer
Marine Abiad
Michel Antakly
Mandy DeFilippo
John Hecklinger
Kiran Moorthy
Sonal Sachdev Patel
Muna Wehbe