2017 With and For Girls Award Winners Announced
The With and For Girls Collective is proud to announce the recipients of the 2017 With and For Girls Awards.
LONDON: The With and For Girls Awards is a global initiative which identifies and supports strong, local organisations working with and for girls. Today we announce 20 grassroots girl-led organisations that are being recognised and awarded for their work in tackling gender discrimination, inequality and harmful practices affecting girls all over the world.
Each organisation being awarded varies in how they tackle pressing issues relating to women and girls today. Feminist Approach to Technology, an organisation based in India, aims to challenge the restrictive label that girls and tech do not mix. TEKEDU in Moldova also promotes the inclusion of women in science, technology, engineering and maths (STEM), and runs camps that teach girls new technologies like 3D printing and robotics.
A number of the winners are working to eradicate early and child marriage. The National Federation of Women's Communities of Kyrgyzstan was set up by a group of 12 to 14-year-old girls who decided to take a stand against the practice of girls and women being abducted for marriage, which happens in 80% of cases in the rural parts of the country. In Pakistan, the members of Girls United for Human Rights, founded by 15-year-old Hadiqa Bashir, go door-to-door to engage with community members, including religious leaders and community elders, to try to change the mindset that allows for girls to marry at such a young age.
Another key focus for a some of the organisations is the need for improvements to education on sexual and reproductive health and rights (SRHR), including knowledge of and access to healthcare and contraception. In El Salvador, Mujeres de Xochilt works with girls and young women aged 12 to 28, most of whom are out of education, single mothers or live in rural areas with no access to sexual and reproductive services.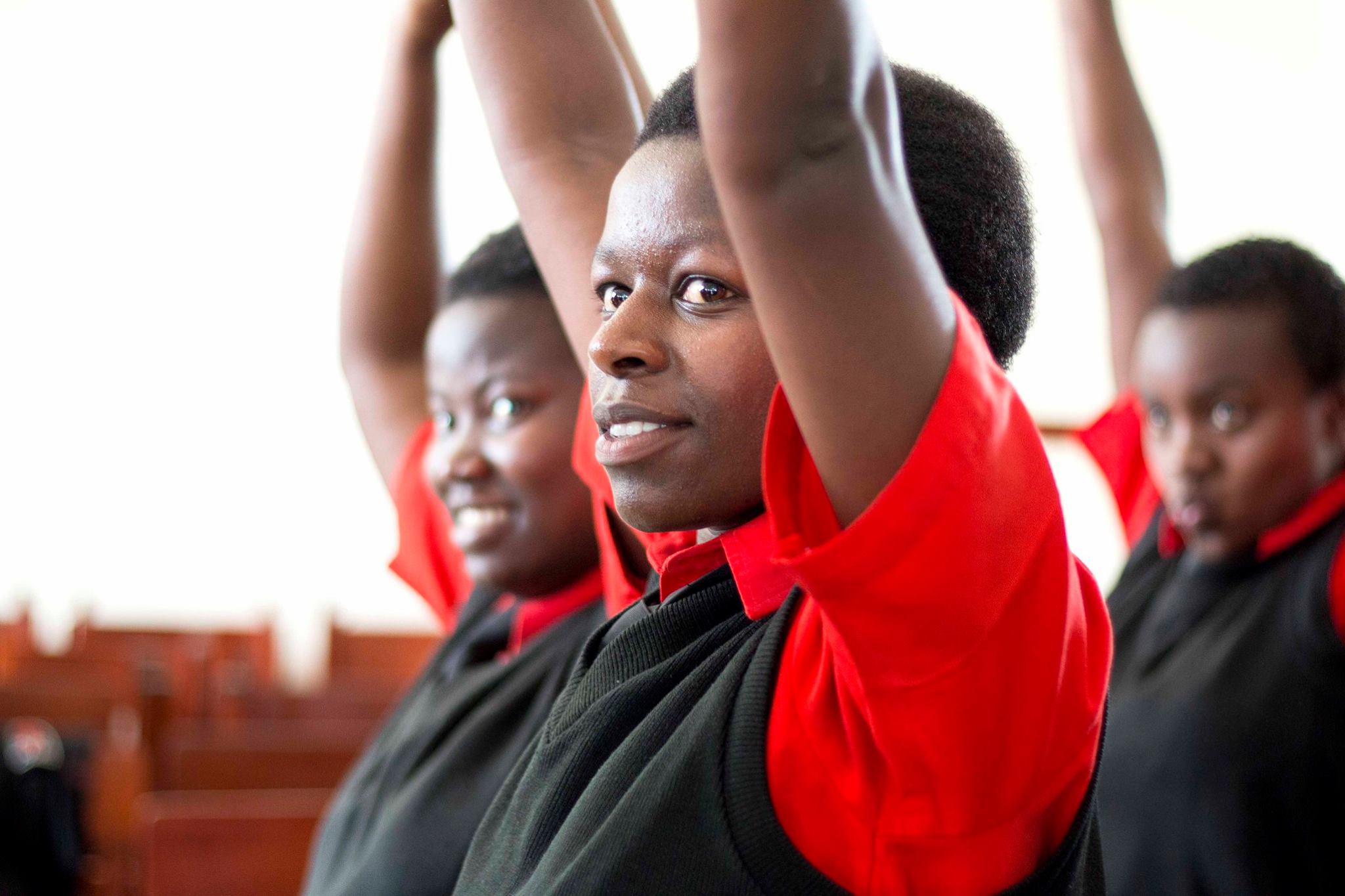 Samburu Girls Foundation, a Global Fund for Children grassroots partners, is a recipient of a 2017 With and For Girls Award. 
In Kenya, Samburu Girls Foundation is working to reduce complications in pregnancy and childbirth, which is one of the main causes of death among girls aged 15-19 in Kenya. It is also working to rescue girls from harmful practices including the local custom of "beading" which amounts to sanctioned rape by "morans" (warriors) – men who, tasked with protecting the community, are not allowed to marry but are assigned a distant relative, usually a girl aged nine to 12, to fulfil their "sexual needs".  
In addition to those countries above, award winners come from Belize, Burundi, Cameroon, Egypt, Guatemala, Israel, Mongolia, Morocco, Palestine, The Philippines, Poland, Russia, USA and Zimbabwe.
The With and For Girls Collective was formed in 2014 of just four partners and has now grown to a group of nine organisations that share the common belief that girls are agents of change. Every year, the Collective pledges US$1 million to find and fund small to medium sized locally-led organisations working to improve the lives of girls (10-19 year-olds).
Winners of the With and For Girls Awards receive flexible funding of up to US$50,000 and capacity building support. They will also join an existing network of inspiring past award winners, funders, organisations and individuals from the girls' and women's rights sector, such as Comic Relief, Mama Cash and FRIDA. All 20 award-winning organisations will be celebrated at an awards ceremony in London on 14 November.  
Photography, interviews and case studies available on request. For further information please contact:
Emma Tallamy, email: [email protected], +44 870 334 9000, +44 7786 078 799.
Anisa Easterbrook, email [email protected], +44 870 334 9000.