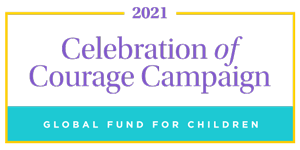 About the Celebration of Courage
The US Gala is part of our Celebration of Courage Campaign. This month of virtual events honors the community courage changing children's lives. It will include a UK Gala and a global conversation with young leaders on COVID-19, and it will culminate with the announcement of the 2021 Juliette Gimon Courage Award winners.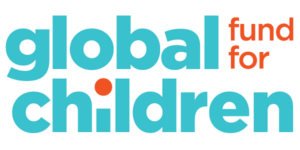 About Global Fund for Children
Over more than 25 years, Global Fund for Children has transformed millions of children's lives by supporting meaningful change where it stands to do the most good: in the heart of the community. We are the only global nonprofit dedicated to identifying, funding, and coaching local organizations that empower children and youth. We support these courageous organizations with flexible funding, coaching, networks, and more to help them realize their visions for truly transformational, youth-driven change.
Gala Sponsors
Platinum Sponsors
Anonymous
Blake & Michael Daffey
Jennifer & James Esposito
Shweta Siraj Mehta & Amish Mehta
Gold Sponsors
Esther & Michel Antakly
Gunjan & Anurag Jain
Silver Sponsors
Stephanie & Antoine de Guillenchmidt
Caroline & Mark Wilson
Bronze Sponsors
Maya Ajmera & David H. Hollander
Akin Gump Strauss Hauer & Feld LLP
Jennifer & Peter Altabef
Paula & James Crown
Nathalie Farman-Farma
Lila & Andrew Rymer
Chantal and James Sheridan
Gala Committee
Jennifer Altabef, Kevin Cavanaugh, Shweta Mehta, Greg Wallig, Chris Wolz
Leadership & Supporters
A special thank you to our leadership and our year-round supporters. Learn more in our 2019–2020 Annual Report.