From the UK and around the world, join us on April 22 to celebrate more than 25 years of helping children and youth.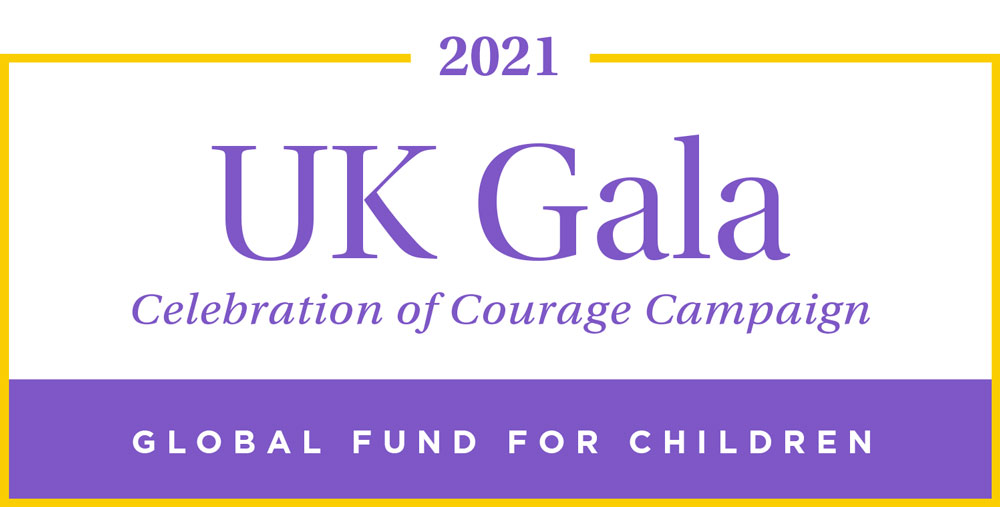 DATE
Thursday, April 22, 2021
TIME
8pm-9pm BST (London)
LOCATION
Online
Save the Date
Global Fund for Children's 2021 UK Gala, hosted online, will honor the courage of community-based organizations keeping young people safe during the COVID-19 pandemic. The program will feature Omari McQueen, GFC's 12-year-old Global Ambassador and patron; Maya Ajmera, Founder of GFC, President and CEO of the Society for Science & the Public, and Publisher of Science News; and John Hecklinger, GFC's President and CEO. Throughout the event, there will be special guests and unique opportunities to support our work worldwide.
The UK Gala will kick off our Celebration of Courage Campaign. This month of virtual events honors the community courage changing children's lives. It will include a US gala and a global conversation with young leaders on COVID-19, and it will culminate with the announcement of the 2021 Juliette Gimon Courage Award winners.
Learn more about the Celebration of Courage
Sponsorship & AUCTION
When you sponsor the 2021 UK Gala or donate an item to the gala auction, you invest in a better future for young people worldwide. We offer a range of sponsorship options for companies, foundations, and individuals, with myriad opportunities to feature your commitment to global philanthropy.
For sponsorship inquiries and auction donations, please contact [email protected] or call +44 7809 234118.
Gala Committee
Jennifer Altabef
Kevin Cavanaugh
Shweta Mehta
Greg Wallig
Chris Wolz