"In a group of adults, I was the only girl. You are discussing about child marriage. You are discussing about empowering young girls, and you don't consult with young girls. You don't ask young girls. This only goes to show how we are being excluded from conversations that directly affect our lives. No wonder your big strategies on child marriage, your big strategies on ending violence against girls fail. International commitments never get implemented because you don't ask us."
These powerful words settled over a rapt audience of funders at the closing plenary of the Human Rights Funders Network Conference in Mexico City this past October.
The speaker was one of eleven young activists representing former winners of the With and for Girls Award at the conference. Stars Foundation, in its role as secretariat of the With and for Girls Collective, invited the girls from around the world to raise awareness of the critical need to engage girls at the center of the work meant to affect them.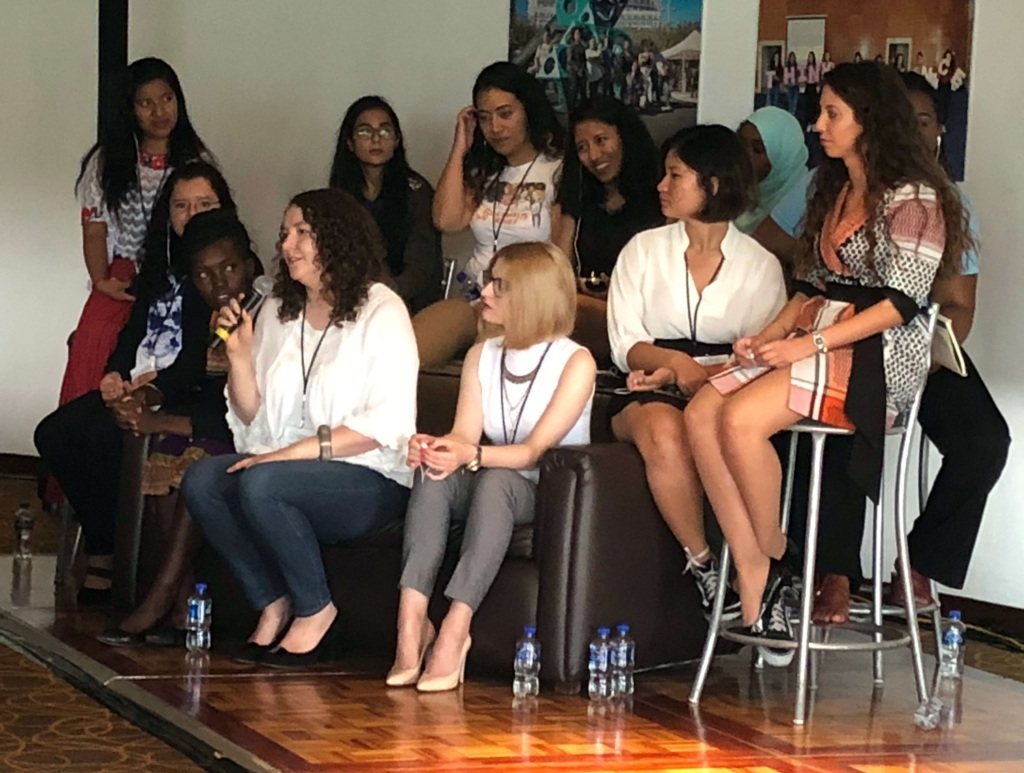 As an organization that champions child- and youth-centered social change work, the Global Fund for Children (a founding member of the With and For Girls Collective) was thrilled to help fund the Awardees to attend and raise their voices at the conference.
But attending the HRFN conference was only one part of my visit to Mexico; first I traveled to Chiapas to witness the work of some of our partners. There, too, young people were speaking truth to power, demonstrating their ability to determine issues important to them and their communities and to take action with the guidance of supportive adults.
One of our partners in a project to elevate the experience of adolescent girls in migration, Voces Mesoamericanas, supports the Coalición Indígena de Migrantes de Chiapas or the Indigenous Migrants Coalition of Chiapas (CIMICH).
We met with youth members of CIMICH's governing body, including a 17-year-old indigenous woman who was elected as a representative by her community.
Navigating between Spanish and her native Tsotsil, she led us to one of the rural communities where CIMICH tries to foster a sense of collective cooperation and identity and create agricultural projects for food security and income generation. Why? To create possibilities within communities affected by migration, so migration is a decision and not a destiny for youth and adults alike.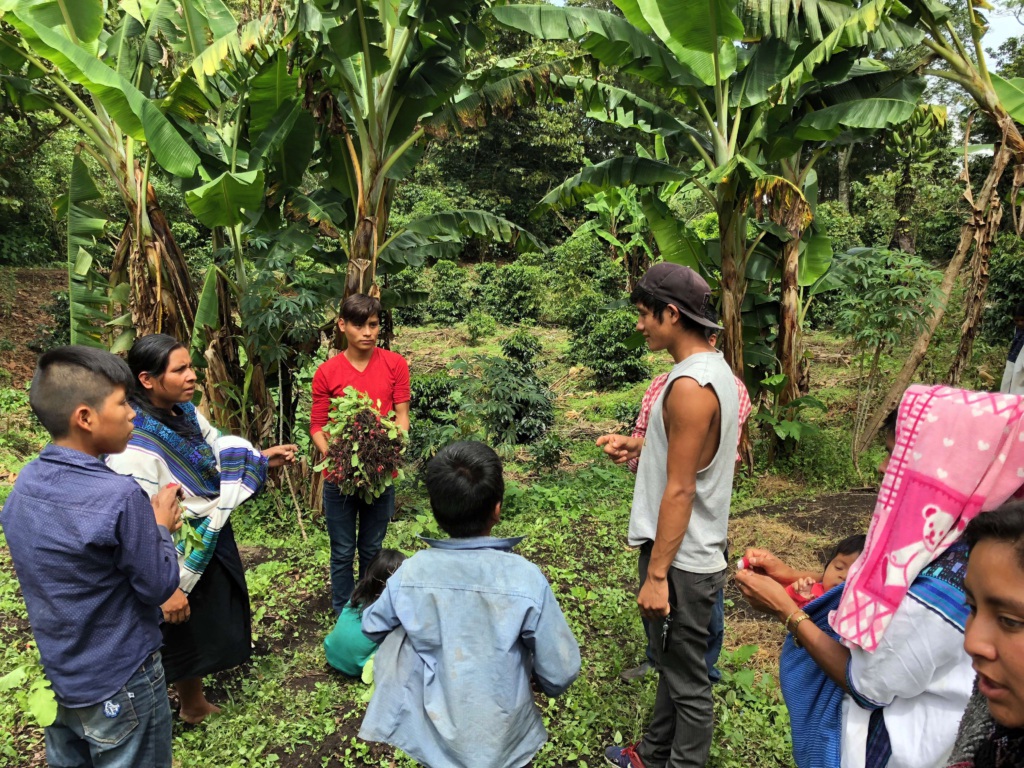 As this brave young woman spoke to community parents and elders, it was clear that youth work is not all about young people themselves. Youth have a vision to improve conditions in their community even if the impact is well beyond their own lives.
In San Cristobal de las Casas, I attended a gathering of girls from across Mexico hosted by a With and For Girls Award winner, Melel Xojobal. Melel shares much in common with typical GFC partners and strives to help indigenous children and youth in Chiapas realize their rights and enjoy an improved quality of life. I witnessed girls come together for the first time from states across Mexico in a safe space to share their experiences and talk about what it means to be young and indigenous.
I watched as one group of girls performed a short play about navigating the perils of family and community life as girls and their compelling messages of hope. Although some of the girls were as young as eight, the space to unite as indigenous girls, dream, and create gave them clear, confident voices to change their world.
Back in Mexico City at the HRFN conference, a group of young female hip hop artists from Yucatan, Las Hijas del Rap, brought down the house during a break between panels with their powerful, passionate lyrics about girls shaping their own destinies.
A compelling message flashed on screen behind them as they challenged conference attendees to think about the distinct ways young people narrate their lives and experiences: "Girls and women need to tell their own stories. We believe that a magical cycle closes when girls create, sing, and dance, just by being themselves."
As the HRFN conference drew to a close, I looked at the eleven young women at the front of the room, each one bold and forging a path in her own way. Two of them are charting the course of their organization as board members, another is advising the Ministry of Health in her country on sexual and reproductive rights; a survivor of child marriage is contributing to the dialogue on that topic in her country, and one girl, just 16, is inspiring others in her country through rap. Each is defining and leading change in her own way.
The title of the closing plenary resonated deeply with all of my experiences on this trip: "the time is now to fund girl-led movements for radical change."
Young people are speaking out and driving important action around the world, often in unexpected and creative ways. For funders that want to advance this work, the time is indeed now to make sure that young people are playing active and meaningful roles in the work that we fund.