We are thrilled to welcome 23 new partners to our global network of change-makers. Get to know a few of them here—then scroll down for the full list!

Above: Participants from WJI's Adolescent Girls Program. © Women's Justice Initiative / Anne Davidson
Women's Justice Initiative / Patzún, Guatemala
Working closely with rural communities, Women's Justice Initiative improves the lives of Guatemalan indigenous women and girls through education, access to legal services, and gender-based violence prevention. Its adolescent girls program works to prevent early and forced marriage through improving girls' knowledge of their rights; transforming local norms that condone child marriage; creating safe spaces for girls; and ensuring that parents and community leaders take action to delay early marriage.
Did you know? WJI's programs are run by eight Guatemalan indigenous women—professionals in law, social work, education, psychology, and community and women's empowerment.
(Our stunning header photo is also courtesy WJI, taken by Lisa Shannon. Check out their Facebook page to learn more about them!)
Zy Movement Foundation / Bangkok, Thailand
Zy Movement Foundation works with schools, universities, hospitals, parents, and government stakeholders to ensure that children with disabilities have access to inclusive education, to provide cutting-edge technology solutions to children with physical disabilities, and to change the social mindset about the abilities of their children.
Did you know? The organization was founded in 2010 by Walter Lee and named after his son, Zy, who was born with physical disabilities. Today, Zy is an active co-leader in the organization's programs and activities.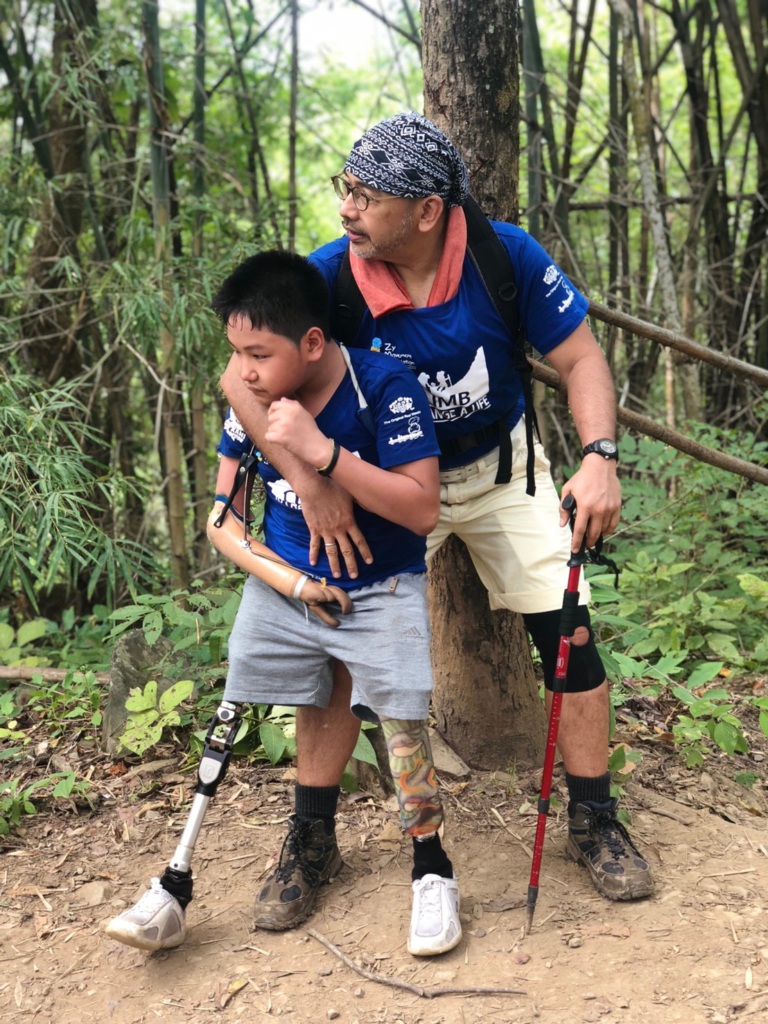 Above: A child with movement disabilities take part in Climb to Change a Life, an annual event where children, families, volunteers, and staff come together to summit a mountain—a physical feat that builds confidence, self-esteem, and a sense of community. © Zy Movement Foundation
Oasis Mathare / Nairobi, Kenya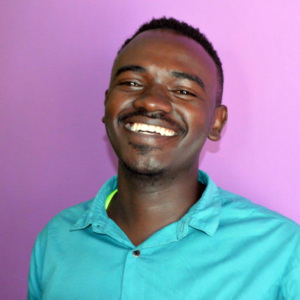 © Oasis Mathare
Through its youth center, located in Nairobi's Mathare slums, Oasis Mathare provides a safe, social, and educational space for children of all ages to play, work on their homework, and access computers and the internet, while also offering an economic empowerment program for older youth, particularly young mothers.
Did you know? Oasis Mathare was founded and is led by Douglas Mwangi (pictured at right), who was born in and grew up in Mathare. He's the only Kenyan to have received the prestigious Queen's Young Leader award from Her Majesty the Queen of England!
Sama Foundation / Bangalore, India
Sama Foundation provides a range of programs and services to meet the educational, medical, and emotional needs of children with disabilities. To promote inclusive and accessible learning, the organization currently runs five bridge centers in government schools, where children with severe disabilities and sensory impairment receive extra care and attention.
Did you know? Sama was founded and is led by Paul Ramanathan. A survivor of polio, Ramanathan has extensive experience and training from Indian and international NGOs providing services for people living with disabilities.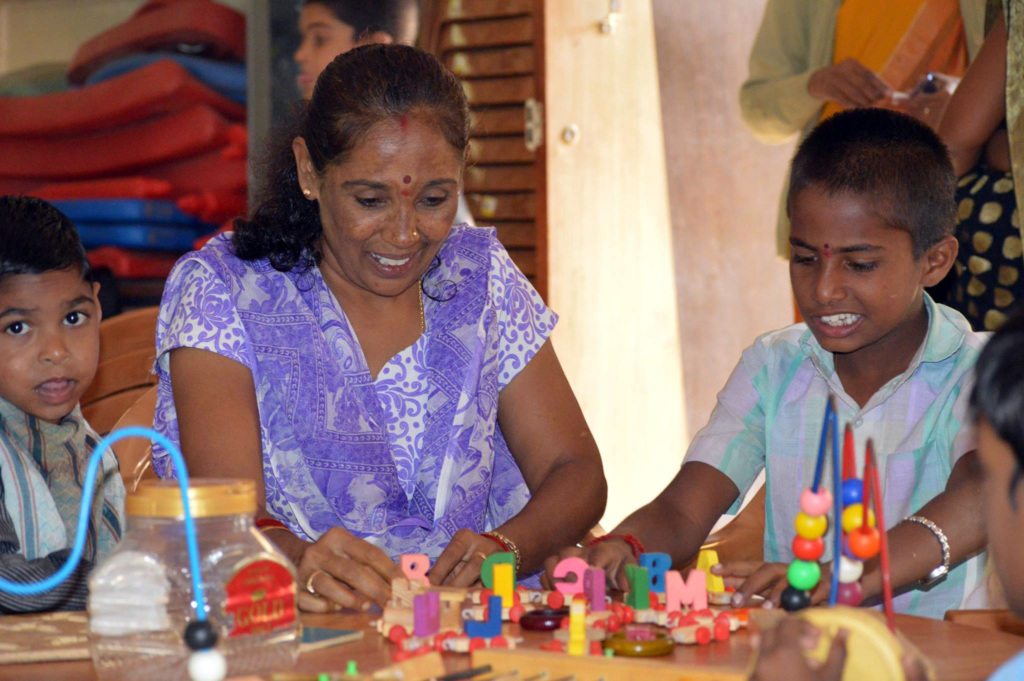 Above: Sama Foundation provides training to teachers in government schools to help them improve their skills and knowledge in working with children with disabilities. © Sama Foundation
National Federation of Female Communities of Kyrgyzstan / Bishkek, Kyrgyzstan
NFFCK is a girls-led organization working throughout Kyrgyzstan to empower girls and decrease child marriage and violence against girls through public awareness programs, girls' leadership and health programs, community outreach, and national advocacy.
Did you know? NFFCK was formed in 2001 by six girls aged 12 to 14 to prevent one of their friends from being kidnapped as a bride.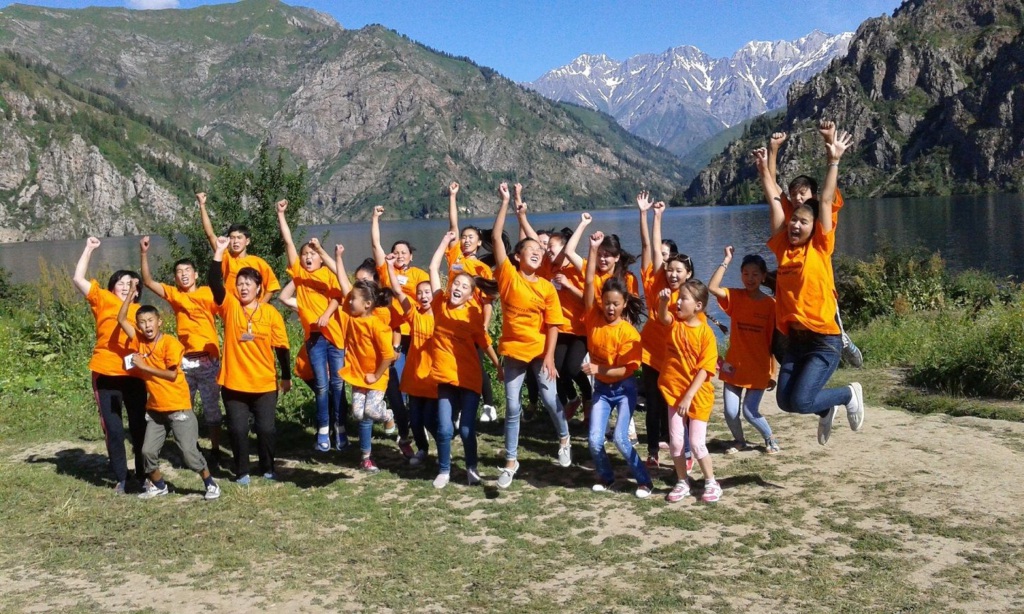 © NFFCK
---
The full list!
The Americas
Artemisa / Tegucigalpa, Honduras
Asociación AMA / Poptún, Guatemala
Coincidir / El Tejar, Guatemala
GOJoven Guatemala / Antigua, Guatemala
GOJoven Honduras / Tegucigalpa, Honduras
Organización Sololateca por los Derechos de las Mujeres Jóvenes Indígenas / Sololá, Guatemala
Redes Juveniles de la MANORCHO / Choluteca, Honduras
Un Mundo / La Ceiba, Honduras
Unidad de Desarrollo Integral de la Mujer y la Familia / La Ceiba, Honduras
Women's Justice Initiative / Patzún, Guatemala
Africa
18twenty8 / Sandton, South Africa
Action Femme Enfant / Saint-Louis, Senegal
Oasis Mathare / Nairobi, Kenya
Pour Une Enfance Sénégal / Saint-Louis, Senegal
Xtreme Youth Projects / Edenvale, South Africa
Youth Safety Awareness Initiative / Nairobi, Kenya
Europe & Eurasia
Integrate UK / Bristol, United Kingdom
Little Fish Theatre / London, United Kingdom
National Federation of Female Communities of Kyrgyzstan / Bishkek, Kyrgyzstan
South Asia
Sama Foundation / Bangalore, India
Suprava Panchashila Mahila Uddyog Samity / Berhampore, India
East & Southeast Asia
Thai Child Development Foundation / Chumphon Province, Thailand
Zy Movement Foundation / Bangkok, Thailand