This International Youth Day, we continue to celebrate and elevate the voices of children and youth. During a visit to Nicaragua, we spoke with four young people about leadership and education, and how this combination is essential for a transformative future.
In Tola, Nicaragua, a town tucked along the Pacific coastline, four young people shared a piece of their story. As young leaders in their community, each of them are carving out a future filled with options and opportunity not only for themselves, but also for the people around them. This is what they had to say.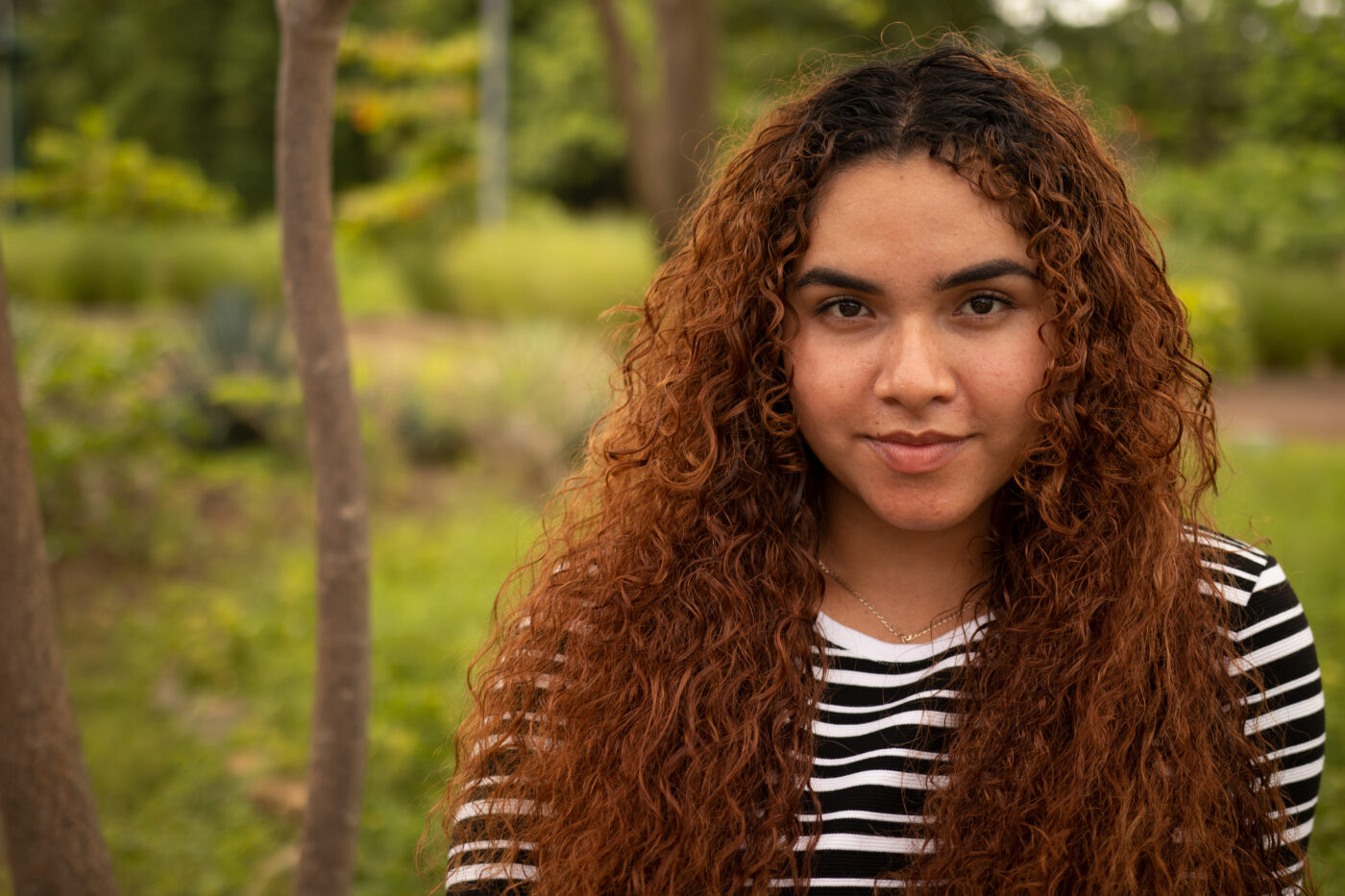 Leicy, 18
What does leadership mean to you?
Leadership for me is someone who has the capacity to problem-solve and come up with effective solutions. A leader is creative, meaning they can innovate and truly make a difference when something seems impossible.
A true leader isn't only just talented or charismatic, they also have ingenuity and courage. It's important that they have an integrated vision and a positive attitude, so that they can identify the paths that lead to success… and show others how to do the same. With all of that, they can reach sustainable social change.
In your community, how have you dEMONSTRATED leadership?
I had the opportunity to work with a group of girls, and I focused on teaching them how to read. I helped them better identify the letters, and with my help they were able to improve significantly. Now, all of them read without a problem, and have advanced so much.
How did working with these girls make you feel?
I felt so good because I could help those girls, and maybe there wasn't anyone else available in that moment. I felt like I was really helping my community by working with these girls. In reality, I did feel really good.
What does access to quality education mean to you?
For me, that means having high-quality teachers who are better able to prepare. They are able to teach us things beyond the classroom. For example, there are some people who struggle to express themselves… they feel fear. I think with strong teachers, they'd be able to help those students overcome that fear.
In your opinion, why is education important?
For me, it's important because it helps us be better people who can form a greater part of society. Education is so important because it helps us aim to be better and do better everyday.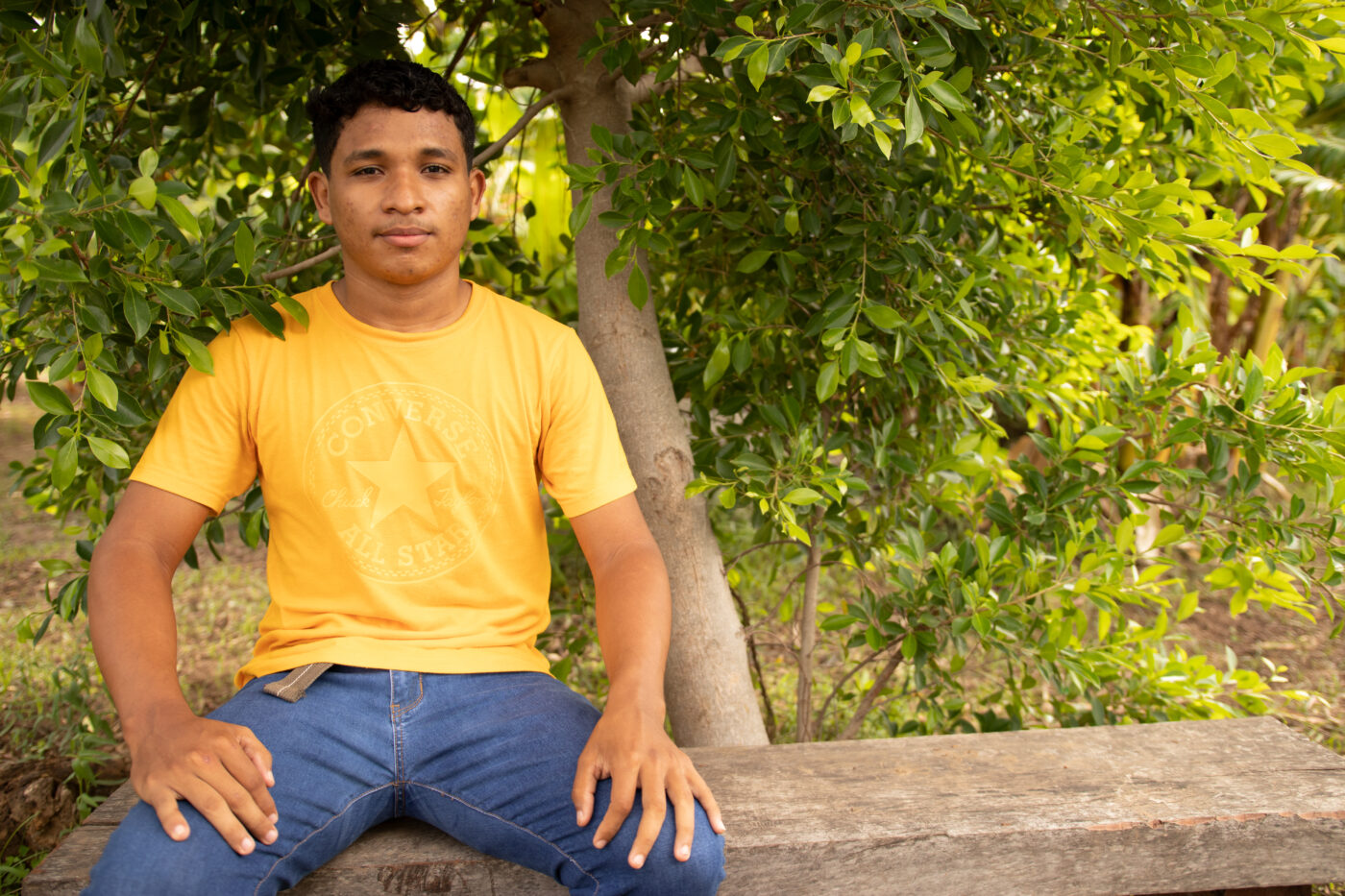 Derek, 19
What does leadership mean to you?
A leader is someone who is able to see and support everyone equally. They're able to see things through in a way that is efficient and successful.
In your community, how have you dEMONSTRATED leadership?
In my community, and among my friends especially, I use my example to help differentiate between right and wrong. I feel like a lot of young people get lost in things they shouldn't. I use my example and words to help guide toward making decisions that help them achieve their goals and create a better path for themselves.
What does access to quality education mean to you?
Due to circumstance, many people do not have access to quality education. For those who do, it's something they shouldn't take for granted or waste. They need to take full advantage, so that they can better their lives.
In your opinion, why is education important?
Education is important because it provides a foundation of knowledge and understanding. Being educated means that wherever you go, you'll have the tools to grow and move forward
 no matter where or what you're doing. You can take pride in being educated.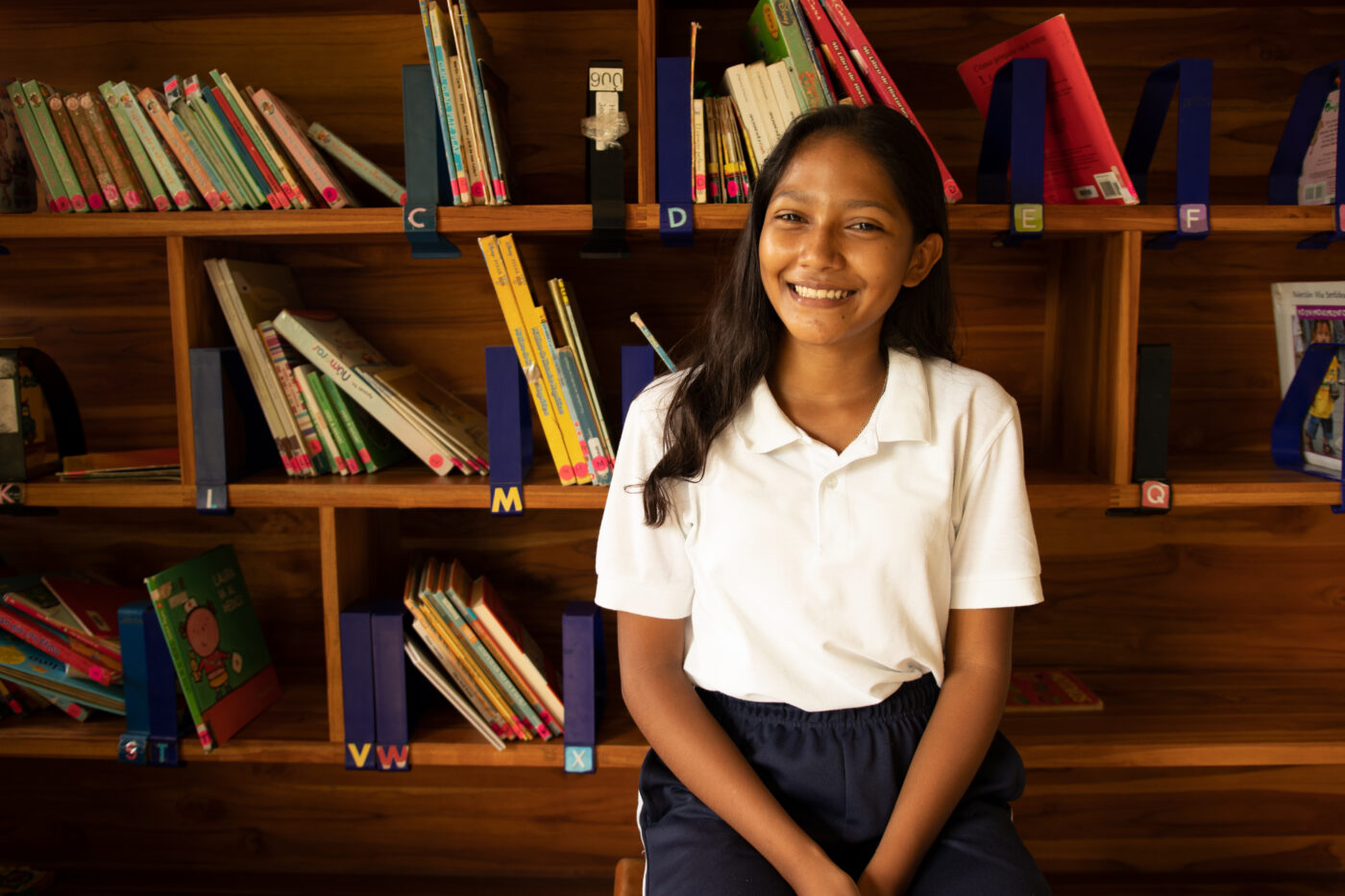 Nathalia, 15
What does leadership mean to you?
Leadership means someone who can stand in front of many people, and know how to organize and express themselves. This person has strong values and knows how to get involved with projects that are aimed at improving their community. They don't think only about themselves, but they also think about how they can help others.
For me, a leader is someone who acts on positive qualities and is always looking toward the future and not to the past.
In your community, how have you dEMONSTRATED leadership?
As a big sister, I lead by example so that my siblings can be good people with strong values. Within my community, I wouldn't consider myself a leader… but I do get involved with local projects so that we can become a stronger and closer community. In school, I am the leader of my grade. I'm involved in a lot of school activities, so that I can represent my school with strong morals and dignity.
How does being recognized as a leader make you feel?
It makes me feel proud knowing that I'm doing things well. I like that others see me as a good example and someone worth following. Until today, I've been a good person.. I've known how to take my steps and how to lead by example. I've had my own challenges in life, but I've been able to overcome them by having confidence in myself.
What does access to quality education mean to you?
I think we all have different capacities and talents, and we can all surprise ourselves by what we can achieve. I think it all really comes down to knowing how to organize and prioritize your time, so that you are taking full advantage of what is being offered to you.
Sheyla, 19
Note: Sheyla works as a teacher in her community. 
What does access to quality education mean to you?
It's important for students to see education in a way that is dynamic and less traditional. That it's something innovative, and that they can learn in fun and more dynamic ways.
In your opinion, why is education important?
We've seen how children have benefited from the classroom, tutoring, and strong preparation for national exams. We've seen that some of our students are already in their third year of architecture, or their second year of getting their master's.
We've seen all these results. These results motivate me to continue teaching, and even gain a second degree in relation to education.
What are some of your personal goals or dreams?
One of my goals is to always continue learning and growing, especially when it comes to education. I want to continue working with organizations that support children and youth through education
 that would be so wonderful for me. All of this helps me move forward, and to keep working as a young leader in my community.
If you could share one message with young people around the world, what would it be?
Education for me is like a magical key that opens so many doors, not just a few, but all of the doors that we can find in this life. Education is like a passport that lets us go wherever. My message is that all the children, girls, young people, take advantage of the programs that are offered to them.
My other message is that all young people can develop and achieve their goals. I always say that if you truly believe, you can do it.