What will your 2020 look like?
We're determined to make it the best year yet at GFC, so we asked our team what they're looking forward to. In no particular order, here are 20 things we're psyched about for 2020.
Advancing migrant rights. Next month we head to Tijuana to learn and strategize about youth and migration with 100+ partners, funders, and youth leaders (our biggest convening yet!).
Ending violence against girls. We're launching a new project to fight the root causes of gender-based violence in rural Sierra Leone and Liberia. (By the way, did you hear the good news?)
Fundraising for our cause. At our fabulous gala in London, our supporters will raise funds to advance children's rights worldwide.
Courage. Our gala will also feature the winners of the 2020 Juliette Gimon Courage Awards.
Collaboration. We'll fund opportunities for our partners to work collectively against child trafficking in India.
Connection. Through a new CEO circle, our very own John Hecklinger will connect with the amazing leaders of the partners we support.
Celebrating youth leaders. Like Mete Coban – Chair of our Youth Leadership Council – who was just awarded an MBE for his outstanding work with young people. (For the uninitiated, here's what that means.)
And becoming more youth-led. We're adding a new Youth Leadership Council seat to our Board of Directors, and welcoming three new council members.
The power of girls. We'll gather in Honduras with all 18 partners in our Empowering Adolescent Girls initiative next month, with a special focus on advocacy and movement building.
Feedback. We'll host our first LabStorm at Feedback Labs to help crack the code on meaningful youth engagement.
Learning. We're expanding our "support beyond the check" online series to discuss with peer funders how together we can strengthen our services for child-centered organizations in Africa.
Shifting power. By joining the Trust-Based Philanthropy Project, we're doubling down on our commitment to shift power to local actors.
New reading material. For the young and the young-at-heart, a classic Global Fund for Children Book – Come Out and Play – will be published this June with a fresh look. Check out our founding story for more about the role of children's books in GFC's history.
Girls' leadership. Through the With and For Girls awards, we support amazing girl-led, girl-centered groups worldwide. The 2019 winners were just announced and include GFC partner Artemisa!
Leverage. We'll champion some of our Asia-based partners through the AVPN Deal Share Platform to attract new investments in their work.
Sustainability. Our annual Maya Ajmera Sustainability Awards honor some of our highest-performing partners.
Self-care. By integrating self-care into our capacity development, we're committed to strengthening wellbeing in the social change sector and sharing what we learn.
Site visits. We'll be on-the-ground in Honduras, Mexico, Indonesia, Thailand, Uganda, Sierra Leone, and Liberia to see our partners in action and meet the young people they serve. Check our blog for dispatches from the field!
Team GFC. Have you met Amé, Penda, and Indrani? They're the newest members of the GFC family.
You! Our work to support the rights and wellbeing of children worldwide would not be possible without the generous financial support of our friends and Ambassadors. We're excited to visit with many of you in cities around the world this year!
Impact in Your Inbox
Stay in the know about what's happening at Global Fund for Children, including news and stories, special events, and more!
Recommended Stories Read All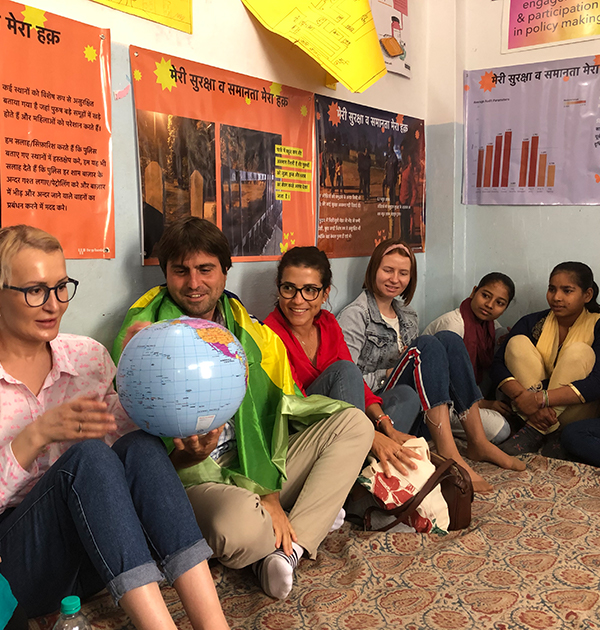 GFC spent several months in discussions about our support "beyond the check." Here's what we learned.
Africa & The Middle East
With the launch of our new capacity development approach, we're rethinking the way we help our partners become more effective.
Africa & The Middle East, Asia, Europe & Eurasia, The Americas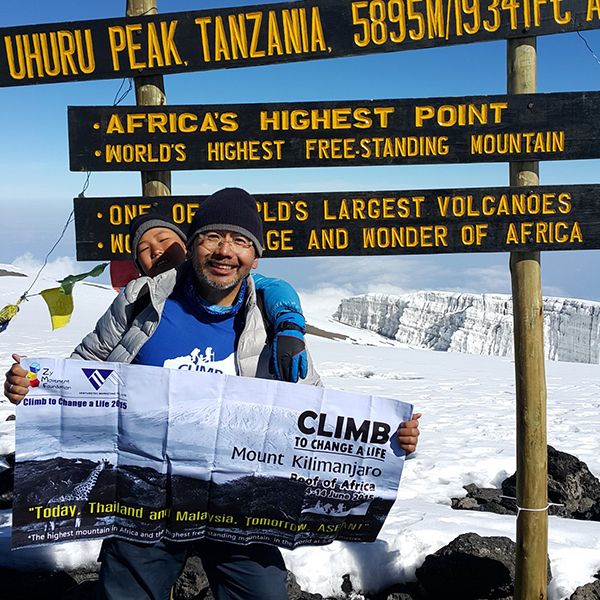 Summiting Kilimanjaro is a remarkable achievement for any child – but for Zy, it was a triumph that his family once considered impossible.
Asia