Global Fund for Children is excited to announce 14 finalists for the 2020 Juliette Gimon Courage Awards.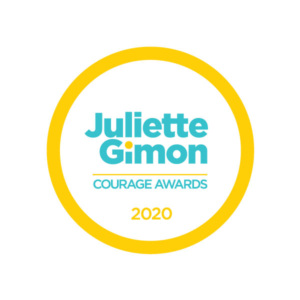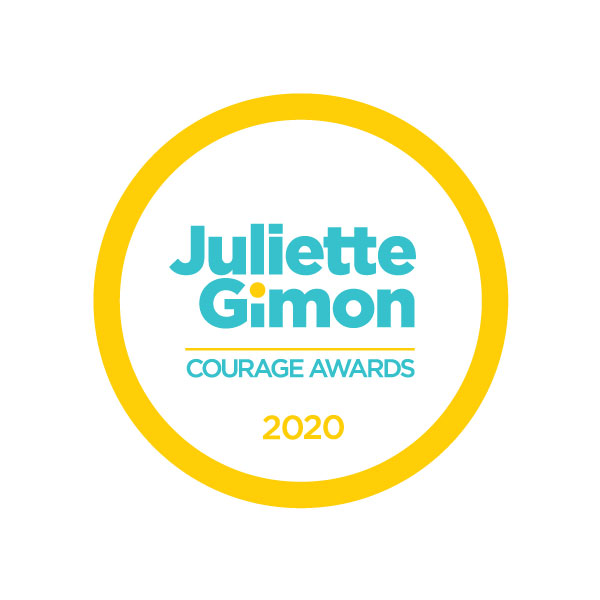 The Courage Awards recognize community-based organizations that demonstrate remarkable courage to improve the lives of young people worldwide. Stay tuned for the announcement of the 2020 Courage Award winners on April 28, 2020!
This year's finalists span the globe – from Nigeria to Pakistan to Mexico – and are tackling a range of injustices, including child trafficking, female genital mutilation/cutting, and child sexual abuse.
Some finalists have overcome considerable obstacles to pioneer an innovation that transforms circumstances for children and youth. Others have demonstrated resilience, thriving amid persistent and unusual challenges. Still others have leaders who have navigated personal hardship and channeled adversity into their organization's cause.
Read on to find out what courage looks like in the fight for children's rights worldwide.
---
2020 Juliette Gimon Courage Award Finalists
The Afghan Institute of Learning (AIL) is committed to bringing peace and dignity to Afghan people as they work to overcome the poverty, oppression, devastation, and injustice wrought by a quarter century of war and instability.
During the Taliban regime, AIL operated 80 "secret schools" for 3,000 girls, training 80 teachers to provide them with education. Today, AIL offers a range of innovative programs in education, healthcare and health education, and professional training, with a focus on empowering Afghan women and children.
Asociación Movimiento de Mujeres por Nuestros Derechos Humanos (MOMUNDH) works to prevent gender-based violence and promotes sexual and reproductive health and rights for women and girls in Villa El Carmen, a rural municipality outside of Managua. MOMUNDH's critical work to protect and advance girls' rights is all the more challenging given Nicaragua's current state of civil unrest and human rights violations.
"This permanent labor of love has not stopped, nor is it going to stop, despite and even more so because of the backsliding of human rights protections and the rising violations towards children, youth, and women currently in Nicaragua."
AVANI / Kolhapur, India
In Kolhapur – home to thousands of children working in brickyards and other industries – Avani protects and advances the rights of child laborers, orphans, and other at-risk children by providing rescue services, safe housing, daycare centers, education, nutritional support, and more.
Anuradha Bhosale, Avani's vice-chair and founder of its children's projects, was forced into domestic labor herself at the age of six. Now, she is a renowned grassroots activist who has spent the past 25 years fighting to prevent child exploitation, labor, trafficking, and female infanticide.
Bo Sita MADE rescues victims of trafficking and empowers them to rebuild their lives, providing them with counseling, educational support, vocational skills training, and mentorship, and helping them to reunite with their families.
Bo Sita pursues this dangerous work in volatile communities where religious and cultural tensions are high. "[It is] like seeing a blazing furnace and the danger sign, but still walking right into it. … In spite of it all, we still intervene for the vulnerable children and young women of these communities."
CENTER FOR GIRLS / Chiang Khong, Chiang Rai, Thailand
Located in Chiang Rai, Center for Girls focuses on protecting a population that faces multiple vulnerabilities: girls from impoverished, rural, and ethnic-minority families. Together with schools, police, businesses, NGOs, and the village communities, Center for Girls creates strong networks through which those at risk of exploitation and abuse can be identified, educated, and supported.
As a well-known community resource, Center for Girls is often the first place people go when there is an instance of abuse, assault, or child trafficking. Neighbors turn to Center for Girls for help with working with the police and pursuing legal action.
Working in the southern Mexico border region, Centro de Derechos Humanos Fray Matías de Córdova (CDH Fray Matías) specializes in defending and promoting the human rights of refugees, asylum seekers, migrants, and their families.
CDH Fray Matías supports and provides free legal advice to migrants and asylum seekers, including unaccompanied migrant children. This program includes weekly monitoring of the largest detention center in Latin America.
Centro Integral de Atención a las Mujeres (CIAM) works to prevent all forms of violence against women and children through its contextualized and community-based peace education programs.
CIAM's peace education programs take place in communities with the highest rates of domestic violence and in five Mayan communities in northern Quintana Roo. Before starting CIAM, Founder Lydia Cacho – a nationally acclaimed journalist and Quintana Roo native – became famous for dismantling a network of child traffickers who held positions in the Mexican government.
Working in Ghana's underserved coastal communities, Challenging Heights is dedicated to ending child trafficking and advancing children's rights through three core programs: rescue and recovery, trafficking prevention, and advocacy.
James Kofi Annan, founder and president of Challenging Heights, spent seven years as a child slave in the fishing industry on Ghana's Lake Volta. He started his award-winning organization more than 15 years ago to prevent other children from experiencing the injustices of child trafficking.
Dedicated to improving the status of Pakistan's youth, especially girls, Chanan Development Association offers numerous programs to help them build their capacity, assert their rights, and act as change agents in their communities.
Advancing the rights of young people is crucial to the future of Pakistan, where nearly two-thirds of the population is younger than 30, and where child marriage and violence against girls remain persistent challenges.
Committed to reducing rates of incarceration and recidivism among Nairobi's youth, Crime Si Poa works directly in prisons to develop young people's leadership and livelihood skills. It also works in the heart of communities where the incidence of crime is high to prevent youth from coming into conflict with the law.
Peter Ouko founded Crime Si Poa in 2007 while on death row for a crime he didn't commit, and he was the first Kenyan inmate to earn a diploma in common law. After serving 18 years at Kamiti Maximum Security Prison, Peter received an official pardon from the Kenyan president and was finally released in 2016.
JELLY BEANZ / Cape Town, South Africa
Jelly Beanz provides direct services for sexually abused children and those who have experienced other forms of trauma and abuse. It offers in-depth individual and group counseling, as well as life-skills training on such topics as sex education, prevention of HIV and AIDS, and how to report abuse.
Despite world-class legislation in the areas of child protection, violence against children in South Africa remains high – and Jelly Beanz is dedicated to fighting it straight on. "Sexual abuse is such a dark part of humanity, so dark, it is said that even angels fear to tread there. However, if we are unable to 'go there' with children, to journey through this really dark place, we cannot help children to find their light and their way back."
Located in a predominantly Maasai area of Kenya, Kakenya's Dream is the first organization in the region to offer quality education for girls who would otherwise be forced to drop out of school and marry. Its boarding school provides 350+ Maasai girls with high-quality education, safe shelter, healthy meals, and leadership training.
Founder Kakenya Nataiya herself was engaged at age 5 and expected to marry at 13. Instead, she convinced her father to allow her to pursue her education by promising to give back to her community – and Kakenya's Dream was born.
PRERANA / Mumbai, India
Prerana works to end intergenerational prostitution and to protect women and children from the threats of human trafficking. Its pioneering programs include Night Care Centers in several red-light districts in Mumbai, where children of sex workers receive comprehensive care and protection.
"[When Prerana started,] we were young and educated but unsupported by state, business houses, political parties, social platforms, governments, or charities. The only factor on our side was that we wanted to protect those children and bring dignity to their life. We had to choose – on one hand our fears and objective obstacles, and on the other our commitment to those children. We made a decision. That was our moment of obligation."
Zy Movement Foundation (ZMF) empowers children with disabilities to feel positive about themselves and to achieve greater freedom of movement, leading to greater independence in Thai society. It also supports families and caregivers with information about their children's needs and rights, and contributes to medical research to improve access to effective treatments.
ZMF was founded in 2010 by Walter Lee and named after his son, Zy, who was born with physical disabilities. Zy is an active co-leader in ZMF, embodying the organization's philosophy of positioning children with disabilities as leaders and decision-makers on issues that affect them.
Header photo by Rodrigo Barraza featuring Courage Award finalist Centro de Derechos Humanos Fray Matías de Córdova in Tapachula, Mexico.