Meet Alex, GFC's new Senior Operations and Administrative Associate
Meet the newest member of Global Fund for Children, Alex Baker! Alex helps build the collective capacity of the GFC team.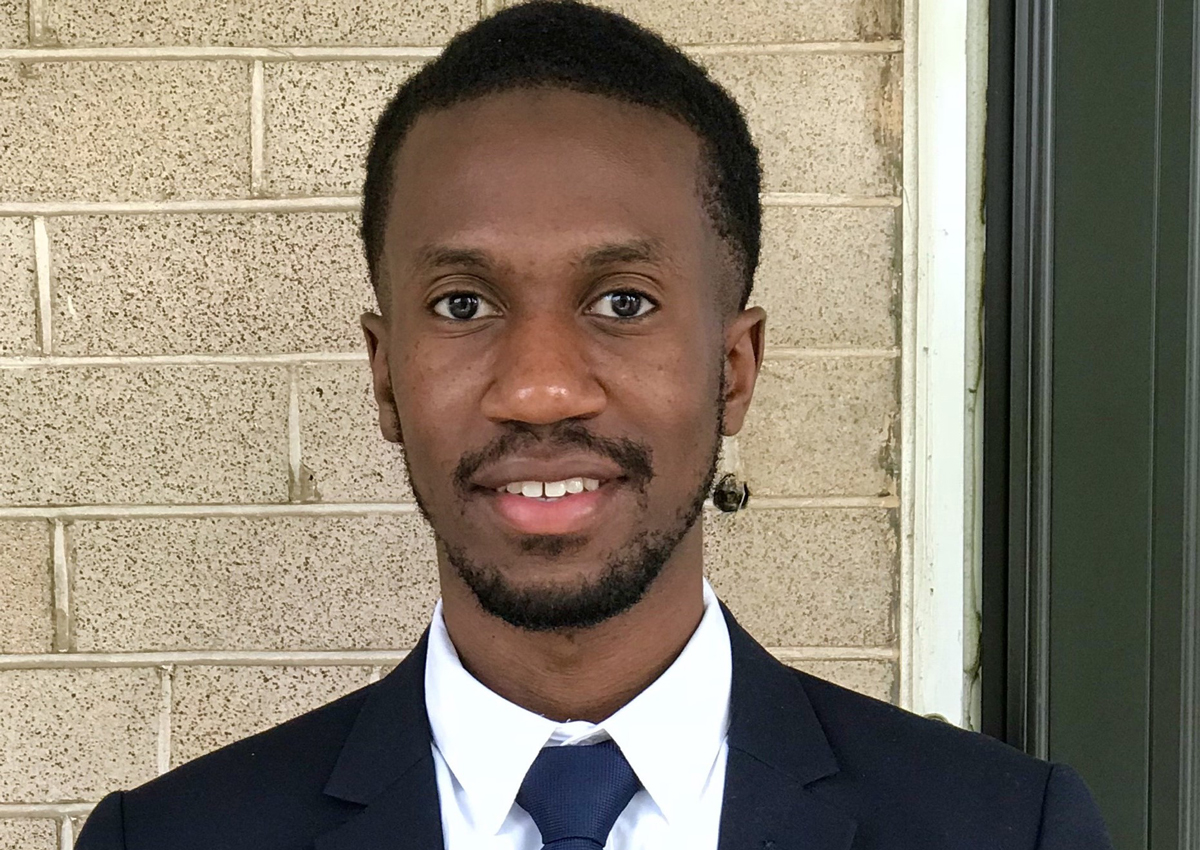 ALEX, CAN YOU TELL US ABOUT WHERE YOU'RE FROM AND ABOUT YOUR BACKGROUND?
I grew up in Washington, DC, and have been here pretty much my entire life outside of living in Petersburg, Virginia, where I attended college at Virginia State University. I enjoy living in DC and I'm happy I was able to grow up here during a time when DC's culture was abundant.
WHAT'S YOUR FAVORITE CHILDHOOD MEMORY?
My favorite childhood memory growing up was definitely visiting my family in New York. Being able to visit my cousins, who were the same age as I was, and other family members was always exciting. My family would always drive there so the long rides as a child built an exciting suspense and I would continuously ask my parents, "Are we almost there?" throughout the entire ride.
WHAT DREW YOU TO THIS LINE OF WORK, AND TO GFC?
I have worked in Operations for over four years and was looking to continue developing in a new role, so the position description and pairing that with an organization that benefits children across the world was a win-win for me. I always tell myself that I want the work that I do to ultimately be meaningful to someone, even if I am not the person whose face is recognized for it. I think my role here with GFC aligns with what I wanted.
WHAT DO YOU THINK WILL BE THE MOST CHALLENGING PART OF YOUR JOB? WHAT WILL BE THE MOST SATISFYING?
A new challenge for me at GFC is working with colleagues in different time zones. This impacts me directly because I am responsible for scheduling certain meetings. Trying to find meeting availability for different time zones is something I have never done before, but I will continue to improve and find new strategies to achieve this task when needed. What is most satisfying is working in a new sector for the first time and being able to learn about how impactful working for a nonprofit truly can be.
WHY DO YOU BELIEVE GFC'S WORK IS IMPORTANT?
To me, GFC and any organization that is trying to positively impact the lives of children is important because it is needed. Being able to reach children across the world through our partners and provide them with the support that they need to accomplish new goals is amazing work.
#FunFacts About Alex
WHAT WAS YOUR FAVORITE TOY GROWING UP?
I don't think it is considered a toy, but I loved my PlayStation 2 video game. I enjoyed playing video games while growing up and would spend hours playing whenever I had free time.
WHAT DID YOU WANT TO BE WHEN YOU GREW UP?
A sports agent.
WHAT'S THE WEIRDEST THING YOU'VE EVER EATEN?
I don't think I have ever eaten anything that would be considered "weird".
DO YOU HAVE A PET PEEVE?
I dislike confusion/feeling puzzled, so I am big on communication and clarity just to prevent any mistakes if I can.
IF YOU COULD HAVE ANY SUPERPOWER, WHAT WOULD IT BE?
Teleportation.