Global Fund for Children and GlobalGiving Co-Host Youth Speak Out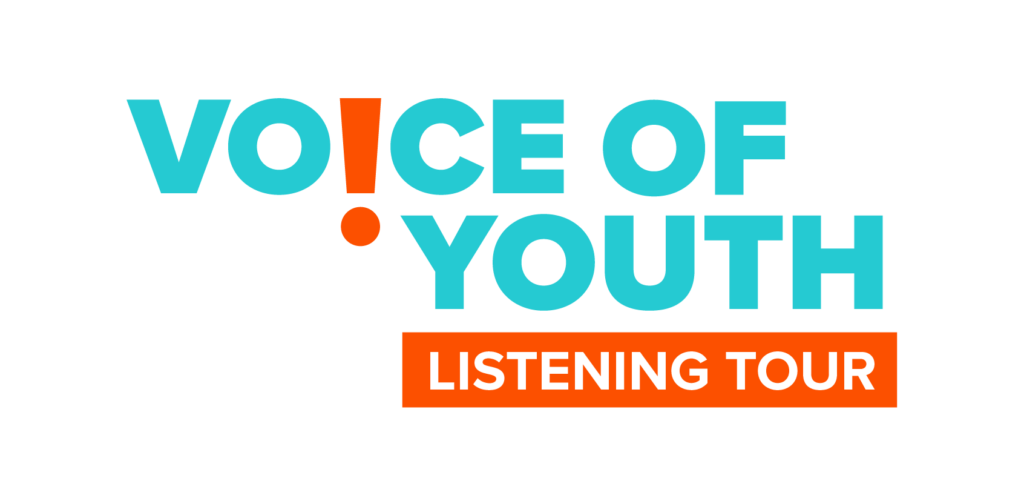 For Immediate Release
Global Fund for Children and GlobalGiving Co-Host Youth Speak Out
First Stop on Voice of Youth Global Listening Tour
April 19, 2018 – London – Global Fund for Children and GlobalGiving will co-host Youth Speak Out, the first in a yearlong series of youth-led conversations about issues that impact young people today, on 26 April in London. The date marks the official launch of the Voice of Youth Global Listening Tour.
This special event is designed to serve as a platform for open discussion about how civic leaders, funders, thought leaders, youth-focused organisations, and others can do more to give youth a voice in their own futures. Young people from across London are invited to share their views with people who care about youth-led change and seek solutions to some of their biggest challenges.
"For nearly 25 years, Global Fund for Children has supported organisations around the world that help children and youth reach their full potential. Together with GlobalGiving, we are asking young people how we can better serve them," said Global Fund for Children President and CEO John Hecklinger. "By better listening to the voice of youth, we aim to make sure that the work we do amplifies that voice and helps children and youth achieve their goals."
Youth from London-based organisations YOH and Mosaic Youth will lead the panel discussion alongside John Hecklinger, GlobalGiving UK CEO Eleanor Harrison, and Ricardo Calçado, social entrepreneur and executive director of Onda Solidária in Brazil.
''I believe that having a voice matters because the challenges and experiences facing [young people] today are [at once] radically different and incredibly similar in many respects to those who came before us," said Talia Fogelman, 19, who will be attending the panel on behalf of Mosaic Youth. "However, we cannot expect others to understand our needs unless we can express those needs to them."
The panel is a key component of Global Fund for Children's Voice of Youth Listening Tour, a yearlong initiative to lift up the voices of today's youth and ensure that those voices are being heard. Throughout the year, the campaign will create multi-channel opportunities for youth to voice their needs, concerns, dreams, and solutions for change. The campaign will culminate with the establishment of Global Fund for Children's Youth Leadership Council, empowering youth to inform GFC's work and shape its global strategy.
See complete event details and RSVP here.
About Global Fund for Children
Global Fund for Children partners to build a world where all children and youth enjoy equal resources and opportunities in society and live free from violence, discrimination, and exploitation. To that end, GFC invests in innovative grassroots organisations, helping them deepen their impact and build their capacity for social change. Together, GFC and its grassroots partners advance the rights of children and youth facing poverty and injustice and equip them with the tools and skills to reach their full potential. Since 1997, Global Fund for Children has invested nearly $40 million in more than 600 grassroots organisations, reaching more than 10 million children and youth worldwide. For more information, visit www.globalfundforchildren.org.
About GlobalGiving
GlobalGiving is the first and largest global crowdfunding community for global nonprofits. GlobalGiving makes it safe and easy for people and companies to give to community-led projects anywhere in the world, providing nonprofits with the tools, training, and support they need to become more effective. Since 2002, GlobalGiving has helped raise more than £227 million from 774,992 donors for more than 19,000 projects in 170 countries. Find out more at www.globalgiving.org.
Media Contact
Suzie Galler
Director of Marketing and Communications
Global Fund for Children
[email protected]
(+ 1) 202.222.0804
Rachel Smith
UK Director of Programmes and Operations
GlobalGiving UK
[email protected]
+44 (0) 207 242 8079