Announcing the 2017 Maya Ajmera Sustainability Awards
© Mariposa DR Foundation / Hispanola FineArt
Mariposa Girls (beneficiaries of Mariposa DR Foundation in the Dominican Republic) proudly sing an alphabet song. 
The Global Fund for Children is proud to award two outstanding grassroots partners with this capstone grant, named in honor of our founder.
The Global Fund for Children is proud to honor two outstanding grassroots partners with the 2017 Maya Ajmera Sustainability Award! This year's winners are Mariposa DR Foundation in the Dominican Republic and COBURWAS International Youth Organization to Transform Africa (CIYOTA) in Uganda.
This competitive award—named in honor of GFC's founder—is designed to recognize our partners' achievements and enhance their long-term stability. Recipients use the award funds toward projects that help them become more sustainable, such as increasing fundraising capacity, creating income-generating initiatives, improving facilities, or strengthening human resources.
Sustainability Award winners have demonstrated exceptional organizational development and strong management over the course of their partnership with GFC. Most importantly, these are impressive organizations with a deep and enduring commitment to transforming the lives of children and youth. They have already done amazing things for their communities, and we believe their success will continue for years to come.
Congratulations to the winners!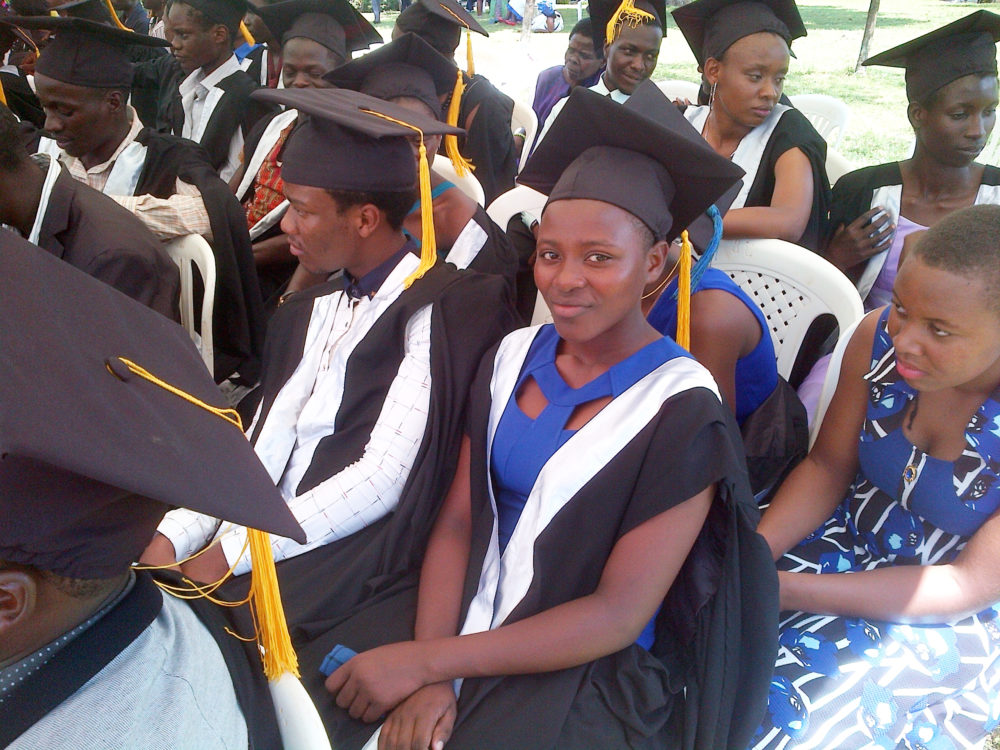 Rebecca, a beneficiary of CIYOTA, at her high school graduation. © CIYOTA
CIYOTA is dedicated to nurturing refugee children and youth from the Kyangwali refugee camp, which is home to more than 20,000 refugees, mostly from the Democratic Republic of the Congo. By providing refugee children and youth with quality education and training in leadership, communication, and entrepreneurship, CIYOTA unlocks opportunities for them to reach their full potential. The organization is using its award to construct an office building, which will help reduce operational costs and will enable CIYOTA to generate income from renting out some of the office space.
In the Dominican beachside town of Cabarete, Mariposa DR Foundation empowers girls living in extreme poverty, equipping them with the knowledge and tools to become leaders in their communities. Each week at the Mariposa Center for Girls, girls engage in a host of activities—tutoring, sports, wellness classes, job skills training, leadership development, art classes, and more—that prepare them to lead healthy and productive lives. Mariposa is using its Maya Ajmera Sustainability Award to train staff, engage in promotion and marketing, and renovate its cafe space and kitchen for its newest income generation project, Cabarete Coffee Company!