Special Announcement
GALA POSTPONED TO 2021
21 May 2020: An Evening of Courage, Global Fund for Children's 2020 Gala, has now been postponed until April 2021 due to the global coronavirus pandemic.
We originally postponed the event until 8 October 2020, but it soon became clear that a full year postponement was a necessary precaution to protect the health of our Gala guests, their loved ones, and their communities. We are dedicated to ensuring the safety and wellbeing of our family of GFC supporters.
Thank you for your partnership, support, and solidarity as we work to overcome this global crisis together. Learn more about how we are supporting children affected by COVID-19, and stay tuned for updates on the 2021 event.
---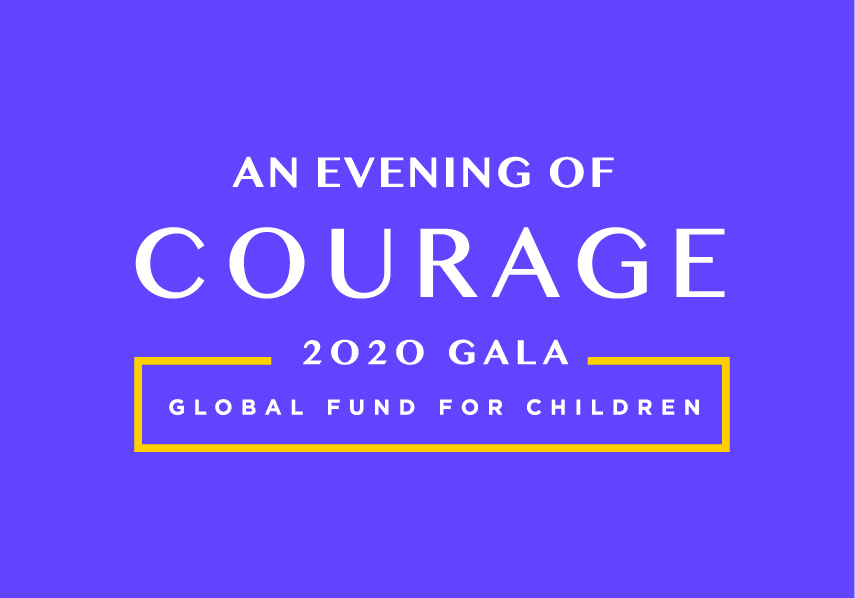 Join us to celebrate more than 25 years of helping children and youth around the world.
Sponsorship & AUCTION
When you sponsor the Global Fund for Children Gala, you invest in a better future for young people worldwide. We offer a range of sponsorship levels for companies, foundations, and individuals, with myriad opportunities to feature your commitment to global philanthropy.
For sponsorship inquiries, please contact Hayley Roffey, Senior Partnerships Director, at [email protected] or +44 7809 234118. If you are in the United States, please call +1 202-331-9003.
GOLD SPONSORS
Blake and Michael Daffey
Jennifer and James Esposito
Gunjan and Anurag Jain
SILVER SPONSORS
Esther and Michel Antakly
Shweta Siraj Mehta & Amish Mehta
BRONZE SPONSORS
Jennifer and Peter Altabef
Stephanie and Antoine de Guillenchmidt
Nathalie and Amir Farman-Farma
Chantal and James Sheridan
Gala Committee
Nicolas Antonas
Mandy DeFilippo
Nicole Kamaleson
Zarina Mahmood