We tailor our support to each organization, empowering local leaders to shape the process.
We don't mandate specific skills. We're not driven by our own agenda. We help our partners become more sustainable and adaptive, ready to take on complex challenges in an evolving world.
Our capacity development services include:
Organizational Capacity Assessment & Planning
We work with each partner to help them define their goals and a set of indicators to track their progress. By facilitating this process, we give NGO leaders the time, guidance, and structures they need to truly reflect on their organization's strengths, opportunities, and trajectory. Together, we create a customized capacity development plan that we revisit and renew throughout the partnership and that serves as an anchor for all other interventions listed below.
Grants & Awards
To support our partners' life-changing programs for children and youth, we provide them with flexible, renewable cash grants on an annual basis. Using the capacity development plan as a guide, we also offer supplemental grants to strengthen our partners' strategic planning, professional development, networking, and more. In addition, we provide cash awards for outstanding partners to celebrate their achievements and further catalyze their success.
Site Visits
Visiting our partners in the field is an essential tool for strengthening relationships and improving our interventions. In-person visits help us understand the challenging contexts in which our partners work, as well as how they are evolving in response to these challenges. In addition to onsite coaching and monitoring, we gather feedback, data, and stories from our partners' leaders and staff, the children and youth they serve, and other community stakeholders.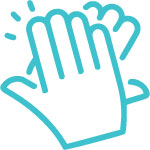 Advisory Support
We are in touch with our partners on a regular basis to discuss their capacity development plans and to offer additional information, resources, and connections. We help our partners to reflect on their progress, appreciate wins, and identify roadblocks. Whether linking them to peer NGOs, new funding sources, or networking opportunities, we actively seek out additional inputs to help them solve problems and meet their goals.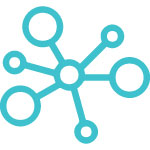 CONVENINGS & PEER NETWORKS
We co-design convenings with our partners to strategically bring grassroots leaders together around mutual challenges, opportunities, and stages of development. Our convenings allow our partners to access and provide support, reflection, training, and technical or issue area expertise. We also leverage our global network of alumni organizations as peer mentors and advisors. Through these connections, we help our partners move out of isolation and into collective impact.
Here's how it works.