The Challenge
Community-based organizations play a critical role in helping children and youth reach their potential and advance their rights.
These organizations are anchored by local knowledge, community connections, and a long-term stake in the places where they work. But they face complex challenges that make it difficult for them to achieve their goals. That's why we help our partners to develop their capacity, enabling them to become more effective, sustainable, and adaptive in their work.
The Definition
We define capacity development as the process by which people and organizations discover, strengthen, and adapt their ability to realize their full potential over time.
For our local partners, capacity reflects how responsive they are to the needs of the children and youth they serve – needs that are constantly evolving as external circumstances change. Capacity also reflects how well equipped they are to drive positive change within their own organization. Are they empowered to identify, reflect on, and address their organizational goals on their own terms? And do they have access to the tools, skills, people, and resources to achieve those goals?
Simply put: we find out what matters most to our partners and the young people they serve. Then we help make it happen.
The Approach
As we help our partners to develop their capacity, all our services are rooted in three interconnected ideas that address the context in which our partners work:
Promoting holistic wellbeing and rights.
Because this is the core of our mission. We encourage our partners to address the many facets of child and youth wellbeing, viewing young people as agents of their own destinies.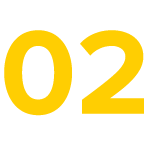 Understanding systems.
Because we want long-term change for children and youth. We promote a systemic approach to viewing problems and solutions that – in addition to addressing young people's immediate needs – seeks deeper, lasting changes to harmful policies, practices, and norms.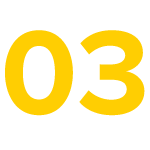 Embracing complexity.
Because the world is full of complex problems in an ever-changing reality. Our partners capacity to adapt and learn is paramount – so we help them improve their ability to listen, innovate, experiment, reflect, and learn.
LEARN ABOUT OUR CAPACITY DEVELOPMENT SERVICES