Our Ambassadors are a group of people of influence with a passion for advancing GFC's mission to partner with local organizations that help children and youth reach their full potential and advance their rights.
Ambassadors bring GFC and its partners to new audiences and amplify GFC's work in their individual communities and globally.
Global Ambassadors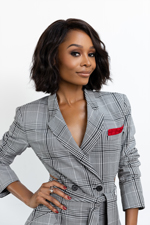 Global Ambassador
Zuri Hall is an Emmy Award–winning TV personality and host, currently watched nightly on NBC's Access Hollywood. She also brings the energy and empathy for which she is best known as a co-host of NBC's hit prime-time summer series American Ninja Warrior. Zuri is a seasoned host on the red carpet during awards season, from the Emmys to the Oscars. She also has her own YouTube channel with millions of views, as well as a popular lifestyle and mental wellness podcast for millennial women called "Zuri Hall's Hot Happy Mess," which she both executive produces and hosts in partnership with iHeartMedia and Black Effect. Zuri proudly hails from the inner city of Toledo, Ohio, and is passionate about social impact and justice, especially work that supports and empowers underserved youth and their communities. She fronts the partnership between Access Hollywood and the Black and Missing Foundation, amplifying the stories of missing people of color and highlighting cold cases. She was a panelist on Bravo's televised special "Race in America: Our Vote Counts" and gave the keynote speech for her hometown NAACP chapter's annual Freedom Fund Banquet. She also participated in the Ad Council's "Know Your Girls" campaign (in partnership with Susan G. Komen) to raise breast cancer awareness for Black women. Zuri is most active on Instagram, and can be found on most social media platforms at @ZuriHall. As a GFC ambassador, Zuri is excited to raise awareness about GFC's work and assist GFC's efforts to encourage, support, and empower youth.
Global Youth Ambassador
A Global Fund for Children patron, Omari McQueen is the UK's youngest award-winning vegan chef and the founder and CEO of Dipalicious, a vegan dips and snack company. In 2019, he also became the world's youngest restaurateur when he ran a vegan Caribbean pop-up restaurant for a week with the support of his family. Omari landed his own cooking show on CBBC, a BBC channel for children, and BBC Two in 2020 at the age of 12, and launched a cookbook in January 2021. He has been a vegan since the age of 7, when a PETA video inspired him to educate others about veganism and animal welfare. Omari has won a TruLittle Entrepreneur Hero Award, a PETA Compassionate Kid Award, and a Proud and Gifted Award, and he has worked with Meatless Farm, the Original Flava Afro-Caribbean Food Festival, and others. As a GFC patron, he is excited to use his voice to share GFC's work with new audiences.
Regional Ambassadors
Ambassador, Dallas Area
Jennifer practiced law for 28 years and retired a few years ago to focus on service in the nonprofit sector. She was listed multiple years in Best Lawyers in America, Texas Super Lawyers, and D Magazine's Best Lawyers in Dallas. Jennifer was a law clerk for US Senior District Judge Joe E. Estes. Jennifer has a deep commitment to philanthropy and community service. She has been associated with multiple committees and efforts at Southern Methodist University, including chair of the Executive Board for Central University Libraries, and she is currently chair of the Executive Board of the Meadows School of the Arts. At the Dallas Children's Theater, Jennifer has participated on the advisory and executive committees, and she is incoming chair of the Dallas Theater Center. In addition, she is chair of North Texas Public Broadcasting, Inc. Jennifer holds a BFA in journalism, cum laude, and a JD from Southern Methodist University. She is married to Peter Altabef and has two children, Hayley and Will.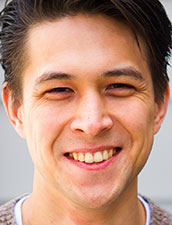 Ambassador, New York City Area
Ty Fujimura is an entrepreneur, volunteer writer, speaker, sometime podcaster, climber, design enthusiast, and wannabe chef. He is the father of two (and an #autismdad!). He splits his time between Harlem in New York City and Fair Lawn, NJ. His life purpose is to be a good steward of his family, community, and the world. He does this through his professional pursuits and volunteer roles, including the GFC Ambassadorship. Ty has proudly supported GFC since 2015 and is always excited to introduce more people to the organization's powerful model that is creating positive, permanent change in the world.